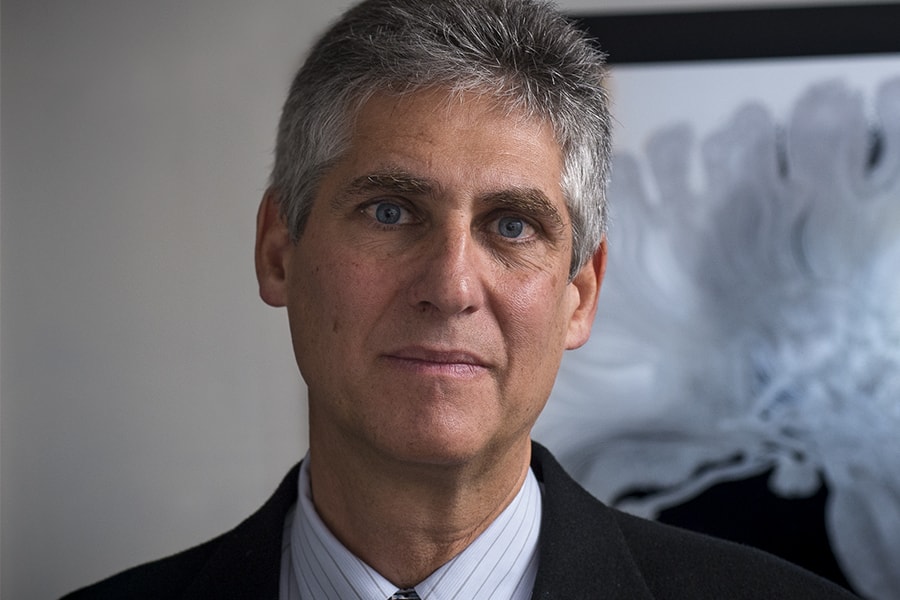 November 20, 2017
Michael J. Tarr Named 2017 AAAS Fellow
He also receives CMU Trustee Professorship of Vision Science
By Shilo Rea shilo(through)cmu.edu
Media Inquiries
Shilo Rea
College of Dietrich and Humanities and Social Sciences
Carnegie Mellon University's Michael J. Tarr has been selected as a fellow of the American Association for the Advancement of Science (AAAS). Tarr, head of the Department of Psychology and a member of the Center for the Neural Basis of Cognition (CNBC) in the Dietrich College of Humanities and Social Sciences, is being recognized for outstanding contributions to research on face, object and scene perception, on computational and artificial vision systems and on the nature of perceptual expertise.

AAAS is the world's largest general scientific society and publisher of several highly regarded journals, including "Science." Fellows are elected by their peers to honor their scientifically or socially distinguished efforts to advance science or its applications.

Carnegie Mellon also has named Tarr the Trustee Professor of Vision Science.

"Mike is not only a great scientist, propelling us toward a much deeper understanding of how the brain accomplishes the miracle of vision, but he is also a phenomenal citizen and leader," said Richard Scheines, dean of the Dietrich College. "His leadership in brain science, and of the Department of Psychology, have been absolutely crucial in the rise of the college and the institution at large. I am delighted that AAAS has elected him as a fellow and very pleased that we can honor him with the Trustee Professorship of Vision Science."

Tarr joined the CMU faculty in 2009 after spending 14 years at Brown University and six years at Yale University. He studies the neural, cognitive and computational mechanisms underlying visual perception and cognition. He is particularly interested in how humans effortlessly perceive, learn, remember and identify faces, scenes and objects, as well as how these visual processes interact with our other senses, thoughts and emotions.

Tarr also is interested in the connection between biological and artificial intelligence, in particular, focusing on how high-performing computer vision systems can be used to better understand human behavior and its neural basis. Conversely, his models of biological vision may help inform and improve the performance of artificial vision systems.

Since his arrival in Pittsburgh, Tarr has been instrumental in further advancing Carnegie Mellon and the city's positions in brain and behavioral sciences. From 2009 to 2014, he served as co-director of the CNBC, a joint program between CMU and the University of Pittsburgh. He has led the internationally ranked Psychology Department since 2014 and was a founding member of BrainHub, CMU's initiative that focuses on integrating the university's world-class computation and engineering communities in the study of the mind and brain.

"Carnegie Mellon and the entire Pittsburgh academic community is a special place for studying the nature of human intelligence, behavior and the brain. The synergy we have between computational scientists and engineers with psychologists, cognitive neuroscientists and neuroscientists is unique - it is this kind of interdisciplinary collaboration that will lead to a deeper understanding of the amazing complexity of the human brain," Tarr said.

He added, "As a representative of this larger community, it is an honor to be recognized both by AAAS and CMU."

Tarr is the 23rd CMU faculty member and the seventh from the Dietrich College to be elected as a fellow of AAAS. He will be inducted on Saturday, Feb. 17, 2018,during the AAAS annual meeting in Austin, Texas.

CMU will hold an event to honor Tarr as the Trustee Professor of Vision Science in the fall of 2018.