May 10, 2016
CMU Honors 13 Alumni and Students, May 13
Alumni Association Ceremony Kicks Off Commencement Weekend
By Leigh Kish / 412-268-2902 / 
lkish@andrew.cmu.edu
Carnegie Mellon University's Alumni Association will honor 13 alumni and students for their professional achievements and service to the university during a ceremony and reception on Friday, May 13 in the Purnell Center for the Arts. For the first time, the Alumni Awards will open Commencement Weekend.
Since 1950, the Alumni Association has recognized more than 880 individuals with an Alumni Award.
The 2016 award winners in their respective categories are as follows: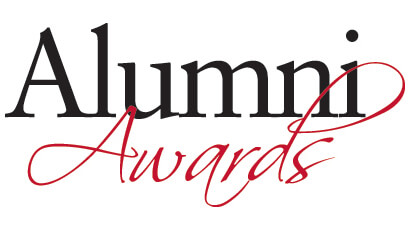 Alumni Distinguished Achievement
Daniel S. Nagin is the Teresa and H. John Heinz III University Professor of Public Policy and Statistics at the H. John Heinz III College, where he researches and publishes his findings on the evolution and deterrence of criminal and antisocial behaviors. A recipient of many national honors, Nagin's work on imprisonment as an ineffective deterrent for repeat offenders has had a profound affect on the decline of incarceration. Nagin earned his bachelor's and master's degrees from CMU's Tepper School of Business in 1971 and his Ph.D. from the Heinz College in 1976.
Alumni Distinguished Service
Beverley R. Wheeler was active in the CMU community as a student working at the radio station, WRCT, and as president of Student Government. Her involvement continued after graduation in a number of roles, including as a member of the Heinz College Alumni Board, the Dean's Advisory Board, the Black Alumni Association, the DC Metro Alumni Network, the Alumni Association Board and CMU's Board of Trustees. Wheeler earned her bachelor's degree from the Dietrich College of Humanities and Social Sciences in 1976 and her master's degree from the Heinz College in 1978.
Alumni Achievement
Anthony Caine began his career in the computer and software industries before founding Spyglass Inc., which pioneered Web browsing technology; LJM Partners Ltd., an investment and hedge fund company in Chicago; and Summit54, a charitable organization that supports education initiatives in Colorado. He is a 1979 graduate of the Tepper School.
Kevin J. Handerhan is a globally recognized expert in the steelmaking and forging industries. He consults with specialty metals manufacturing companies on financial performance. Previously, he was COO for Ellwood Group Inc., worked in technical roles in steelmaking, and published more than 20 technical articles. He earned his bachelor's, master's and doctoral degrees from the College of Engineering in 1980, 1986 and 1988, respectively.
Alumni Service
Marilyn Bracken provides technical support for chemical and biological detection and diagnostic systems for the Department of Defense and previously worked at the U.S. Environmental Protection Agency. She has been an active volunteer for her class reunions at CMU and within the College of Engineering. She served six years as a member of the Alumni Association Board. Bracken is a 1957 graduate of Margaret Morrison Carnegie College.
Jon Hayden is a professional actor and second vice president of the Screen Actors Guild-American Federation of Television and Radio Artists, Atlanta Branch. He founded Hayden Technologies Inc., a computer consulting firm based in Atlanta. He helped re-launch the Alumni Network in Atlanta and serves as its president. He is a 1980 graduate of the College of Fine Arts.
Seth Pearlman, the North American regional manager and board member of Menard, has published 35 articles in the field of foundation engineering. He previously earned an Alumni Service Award from the Civil and Environmental Engineering Department for supporting undergraduate scholarship programs and increasing employment opportunities for students. He earned degrees from the College of Engineering in 1978 and 1979.
Recent Alumni
Bob Moczydlowsky is planning to announce a new music venture soon, following his time as head of music at Twitter. He has worked in a range of positions in the music industry, including managing bands and events, and he created one of the first streaming music sites. He teaches in CMU's Master of Entertainment Industry Management program and is a 2007 graduate of the Heinz College and College of Fine Arts.
Shanna Tellerman is founder of Pencil & Pixel, a startup for 3-D technology and e-commerce. Named one of BusinessWeek's best young entrepreneurs, Tellerman previously founded the CMU spinoff Sim Ops, which was acquired by Autodesk in 2010. She earned her bachelor's degree from the College of Fine Arts in 2003 and her master's degree from the Entertainment Technology Center in 2005.
Student Service
Siriana Abboud, a senior in Dietrich College, has been active in the alumni community since her freshman year as a student representative on the Alumni Association Board. Co-founder of CMU in Haiti, a group that travels to Haiti to assist with humanitarian efforts during spring breaks, Abboud will graduate May 15 with a bachelor's degree in psychology, with concentrations in social/personality psychology, and an additional major in French and Francophone Studies. She also has served CMU as president of the Arab Student Organization and as a Highland Ambassador.
Ian Glasner co-founded CMU in Haiti. He worked in Student Life for three years, was student body vice president and president, and founded the Proud to Be Plaid Committee. He graduates with bachelor's degrees in electrical and computer engineering and business administration.
Mariah Ondeck earned her bachelor's degree in chemical engineering and biomedical engineering in 2015. As a student she was a two-year director of the College of Engineering's Community Building Committee, president of the First-Year Advisory Board and a resident assistant. She currently works at the Food and Drug Administration as a lead biomedical engineering reviewer.
Minnar Xie is a Fifth-Year Scholar who will graduate May 15 with a bachelor's degree in art and psychology with an additional major in human-computer interaction. She has made an impact on communities around the world, working with Nepalese immigrants in Pittsburgh, teaching English in Guatemala and developing technology in India.