October 14, 2014
Pittsburgh Post-Gazette's Mark Roth To Receive First Friend of the Center for the Neural Basis of Cognition Award
Award from Carnegie Mellon and Pitt Coincides With CNBC's 20th Anniversary Celebration, Oct. 17-18
By Carnegie Mellon's Shilo Rea and Pitt's Anita Srikameswaran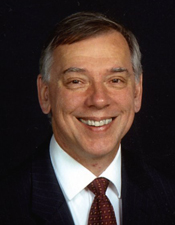 PITTSBURGH—Mark Roth, an award-winning senior staff writer at the Pittsburgh Post-Gazette, will receive the 2014 Friend of the Center for the Neural Basis of Cognition (CNBC) Award from Carnegie Mellon University and the University of Pittsburgh. Roth is being recognized for his cutting-edge journalism that brings current science and medical issues to the public's attention.
This first Friend of the CNBC Award coincides with the center's 20th anniversary celebration, which is being marked with a series of events on both universities' Pittsburgh campuses Oct. 17-18.  Roth will receive the award at a dinner on Friday, Oct. 17.
The CNBC integrates Pitt's strengths in bioengineering, math, psychology, and basic and clinical neuroscience with Carnegie Mellon's strengths in psychology, computer science, biological sciences and statistics to investigate the neural mechanisms that give rise to human cognitive abilities. The center also trains the next generation of neuroscientists through an interdisciplinary graduate and postdoctoral training program and fosters close collaborations between faculty. The CNBC is a major component of CMU's new BrainHubSM initiative and the University of Pittsburgh's Brain Institute.
CNBC co-directors Marlene Behrmann, the George A. and Helen Dunham Cowan Professor of Cognitive Neuroscience at CMU, and Peter Strick, the Thomas Detre Professor and chair of the Department of Neurobiology at Pitt, chose to award Roth for his work to help the public understand complicated scientific information.
"Mark Roth does more than just report on medical and science news. His attention to detail, quest to uncover all pertinent information and commitment to explaining complex issues in a way that is understandable and relatable greatly impacts the Pittsburgh community and his readers across the globe. We are thrilled to present him with this award to recognize his efforts to share important science with the public," Behrmann and Strick said.
After spending more than 20 years as an editor at the Post-Gazette, Roth returned to full-time reporting in 2005.  In that time, he has produced a monthly series for the Post-Gazette called "The Thinkers," profiling pioneering research in different fields. He also has written a multi-part series on research about the human face, the economic challenges facing the middle class and the newest research on brain disorders. He is now working on a series about immigration in Pittsburgh.
As an editor, which included serving as the Post-Gazette's first science editor, Roth oversaw one Pulitzer Prize-winning entry and one Pulitzer finalist, as well as several other award-winning projects, including a detailed look at the United Flight 93 crash on 9/11.
Roth also has taught science writing in CMU's Department of English as an adjunct faculty member since 2008.
"As a reporter, Mark gives an authoritative, but still accessible, voice to science, which is something that is sadly disappearing from many traditional newspapers. As a teacher, he pushes his students to do the same. He encourages them to ask intelligent questions and patiently helps them as they learn how to explain complex topics. These are skills that most of his students, myself included, have found to be extremely valuable no matter what career they pursue, " said Jocelyn Duffy, director of public relations for CMU's Mellon College of Science and a former student of Roth's. "Carnegie Mellon students and readers of the Post-Gazette are extremely lucky that they get the chance to learn from Mark Roth."
For the past 20 years, the CNBC has directly received numerous prestigious grants, consistently made research breakthroughs in neuroscience and — because of its success — dramatically grown. Anniversary events include keynote presentations from MIT's Emery N. Brown; John Bruer, president of the James S. McDonnell Foundation; U.S. Representative Chaka Fattah; Weizmann Institute of Science's Rafael Malach; and Helen S. Mayberg of Emory University's School of Medicine. Several CNBC alumni also will speak, and CMU's Miller Gallery is hosting an exhibit on Neurons and Other Memories/Work In and Around the Brain.
For more information on the CNBC's 20th anniversary, visit http://www.cmu.edu/news/stories/archives/2014/october/october8_cnbc20thanniversary.html.
As the birthplace of artificial intelligence and cognitive psychology, Carnegie Mellon has been a leader in the study of brain and behavior for more than 50 years. The university has created some of the first cognitive tutors, helped to develop the Jeopardy-winning Watson, founded a groundbreaking doctoral program in neural computation, and completed cutting-edge work in understanding the genetics of autism. Building on its strengths in biology, computer science, psychology, statistics and engineering, CMU recently launched BrainHubSM, a global initiative that focuses on how the structure and activity of the brain give rise to complex behaviors.

###
Mark Roth (pictured above) is being recognized for his cutting-edge journalism that brings current science and medical issues to the public's attention. The award coincides with with CNBC's 20th anniversary celebration.