Recent News
Documentary Debuts at Tribeca Film Festival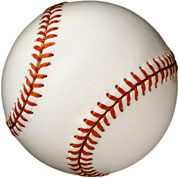 Carnegie Mellon University's newest movie stars aren't classically trained actors, they're scientists. Faculty members from the Mellon College of Science and Dietrich College of Humanities and Social Sciences are making their debut in Fastball, a baseball documentary produced by CMU Trustee Thomas Tull and directed by eight-time Emmy winner Jonathan Hock.
---
At the cellular level, pain and pain relief are caused by two different signaling pathways. But the two pathways aren't necessarily independent of one another, according to a study published by Carnegie Mellon researchers in Cell Reports. The researchers determined the mechanism by which cellular signals for pain fine-tunes neurons' sensitivity to opioids, medications that relieve pain. The finding could help researchers better understand pain and addiction.
---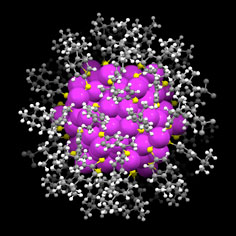 Our world is full of patterns, from the twist of a DNA molecule to the spiral of the Milky Way. New research from Carnegie Mellon chemists has revealed that tiny, synthetic gold nanoparticles exhibit some of nature's most intricate patterns.
---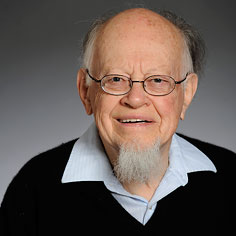 Lincoln Wolfenstein, an internationally acclaimed theoretical particle physicist, particularly in the area of weak interactions and elementary particles, died Friday, March 27 in Oakland, Calif., of cancer. He was 92.
---