Recent News

A graduate student and two Ph.D. alumni of Carnegie Mellon's Department of Chemistry were recognized at the 248th National Meeting and Exposition of the American Chemical Society (ACS), the world's largest scientific society with more than 161,000 members. At the recent meeting in San Francisco, Saadyah Averick, Joanna Burdynska and Mingjiang Zhong were recognized for their outstanding research in polymer chemistry.
---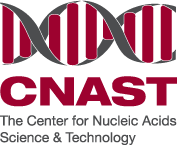 Gift Will Allow Center To Create Synthetic Molecules Geared Toward Understanding and Treating Genetic, Neurodegenerative and Infectious Diseases
The DSF Charitable Foundation has given $3.1 million to Carnegie Mellon University's Center for Nucleic Acids Science and Technology (CNAST) to enable the multidisciplinary center to apply synthetic chemistry solutions to real-world problems, including the diagnosis and treatment of infectious disease, neurodegenerative disorders and cancer.
---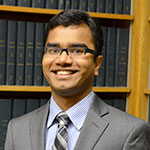 Mellon College of Science graduate student Matharishwan Naganbabu was selected by the Carnegie Mellon Center for Innovation and Entrepreneurship as a 2014 James R. Swartz Entrepreneurial Fellow.
---