Recent News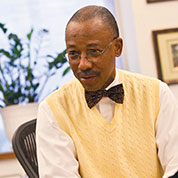 When Marion Oliver (S'72) arrived at Carnegie Mellon as a graduate student in 1967, he probably had no idea that nearly 50 years later he'd be working for the university halfway around the world from Pittsburgh. Oliver, Carnegie Mellon in Qatar's First-Year Student Adviser and teaching professor of mathematical sciences, has been named this year's recipient of the University Advising Award for his contributions that span decades and continents.
---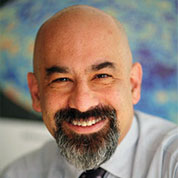 Recent developments in the field of cosmology have yielded images of the universe in its infancy. While these images have been able to tell us a great deal about our universe, many key questions remain unanswered. David Spergel will address these questions during the Bennett-McWilliams Lecture, at 4:30 Thursday, April 24, in Rashid Auditorium.
---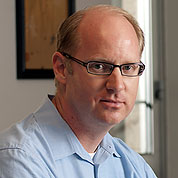 Urban, the Dr. Frederick A. Schwertz Distinguished Professor of Life Sciences and head of the Department of Biological Sciences will assume the position July 1.
---