Recent News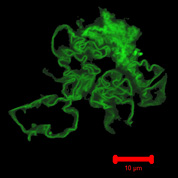 Researchers from Carnegie Mellon University have developed a novel method for creating self-assembled protein/polymer nanostructures that are reminiscent of fibers found in living cells. The work offers a promising new way to fabricate materials for drug delivery and tissue engineering applications.
---
International Team of Researchers, Including Carnegie Mellon's Matthew Walker, Devise Precise Method for Calculating the Mass of Galaxies
---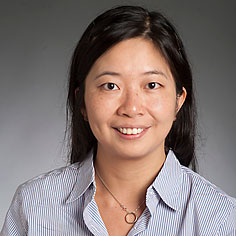 Shirley Ho, assistant professor of physics and a member of the McWilliams Center for Cosmology at Carnegie Mellon University, has been named a co-winner of the 2014 Outstanding Young Researcher Award from the International Organization of Chinese Physicists and Astronomers. The Macronix Prize, which is given to young, ethnic Chinese physicists or astronomers working outside of Asia, recognizes Ho for her leadership in large, international collaborations that have resulted in the most precise measurement of cosmic distances and contributed to the understanding of the nature of the expansion history of the universe.
---