Recent News
At the cellular level, pain and pain relief are caused by two different signaling pathways. But the two pathways aren't necessarily independent of one another, according to a study published by Carnegie Mellon researchers in Cell Reports. The researchers determined the mechanism by which cellular signals for pain fine-tunes neurons' sensitivity to opioids, medications that relieve pain. The finding could help researchers better understand pain and addiction.
---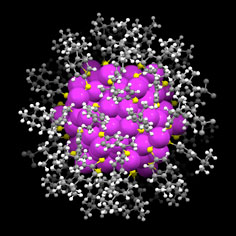 Our world is full of patterns, from the twist of a DNA molecule to the spiral of the Milky Way. New research from Carnegie Mellon chemists has revealed that tiny, synthetic gold nanoparticles exhibit some of nature's most intricate patterns.
---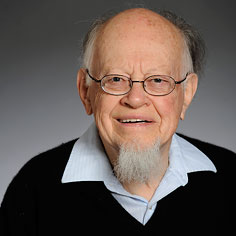 Lincoln Wolfenstein, an internationally acclaimed theoretical particle physicist, particularly in the area of weak interactions and elementary particles, died Friday, March 27 in Oakland, Calif., of cancer. He was 92.
---
Describe more than a year's worth of in-depth, doctoral research. Make it understandable, compelling and engage a non-specialist audience — and do it in only three minutes. Scores of Carnegie Mellon University Ph.D. students did just that as part of the Three Minute Thesis (3MT) competition. And chemistry's Annie Arnold did it the best, winning first place.
---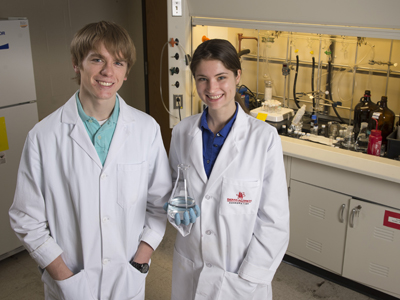 Two Carnegie Mellon University students have received Barry M. Goldwater Scholarships to encourage their pursuit of research careers in science and engineering. Jillian Jaycox and Joshua Kubiak are among 260 sophomores and juniors nationwide chosen from more than 1,200 nominations for the 2015-2016 academic year.
---