Recent News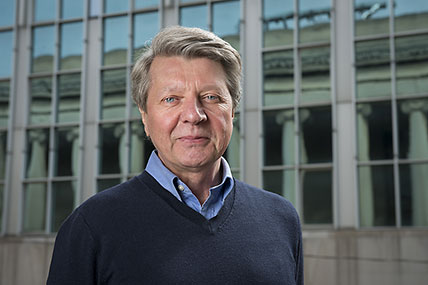 Matyjaszewski shares the prize with Kyoto University's Mitsuo Sawamoto.
---
Biological Sciences alumnus Amit Srivastava is working to bring an affordable pneumonia vaccine to the developing world.
---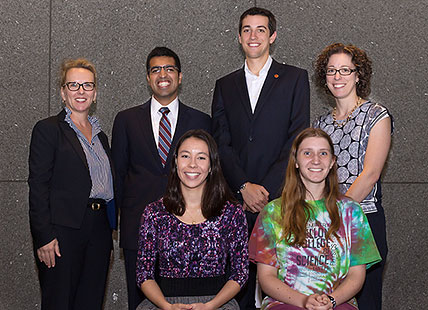 Congratulations to the six Mellon College of Science seniors who have been selected as 2016-2017 Andrew Carnegie Society (ACS) Scholars.
---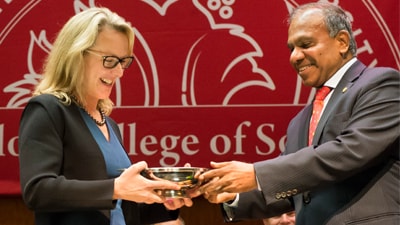 A new tradition began as hundreds of supporters gathered in the Mellon Institute Auditorium for a celebration of research and education as Rebecca Doerge was formally installed as dean of the Mellon College of Science. Doerge is the seventh dean since the college was founded 49 years ago when the Mellon Institute of Industrial Research merged with the Carnegie Institute of Technology to create Carnegie Mellon University.
---
At Carnegie Mellon University, teamwork doesn't just happen on the field for the nationally ranked women's soccer team. For three biological sciences majors, it follows them into the science lab.
---