Recent News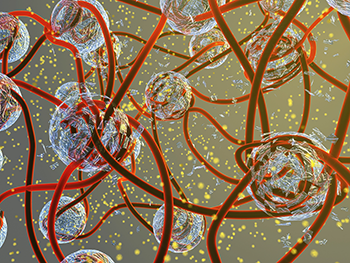 A device that disappears on command after making a clandestine delivery might sound like something from a spy novel, but Krzysztof Matyjaszewski and Christopher Bettinger are part of a team receiving a $3 million grant from DARPA's ICARUS program to make that type of technology a reality.
---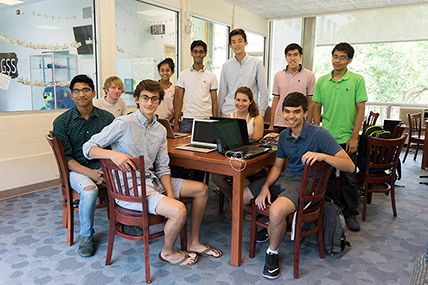 Students Created Artificial Intelligence Framework for the Vehicle Routing Problem with Time Windows as Part of the Pennsylvania Governor's School for the Sciences, Held at Carnegie Mellon
A group of high school students participating in the Pennsylvania Governor's School for the Sciences (PGSS) at Carnegie Mellon University have tied the world record for solving a version of the infamous Traveling Salesman Problem.
---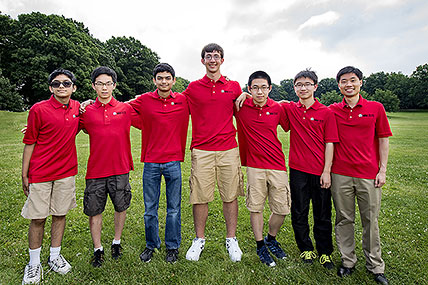 Team Trained at CMU Under Coach Po-Shen Loh
For the second year in a row, the U.S. team, coached by Associate Mathematical Sciences Professor Po-Shen Loh, placed first at the International Mathematical Olympiad (IMO), the world championship mathematics competition for high school students.
---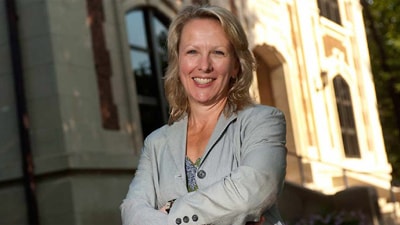 Rebecca Doerge, the Trent and Judith Anderson Distinguished Professor of Statistics at Purdue University, has been appointed as the next dean of the Mellon College of Science, effective Aug. 1. Doerge will hold joint faculty appointments in the Department of Biological Sciences in MCS and the Department of Statistics in the Dietrich College of Humanities and Social Sciences.
---