Recent News
Susan Graul and Helmut Vogel—winners of this year's Mellon College of Science awards for education—will be recognized at the University Celebration of Education ceremony on April 23. Their accomplishments will be further celebrated at the Mellon College of Science annual meeting on May 7.
---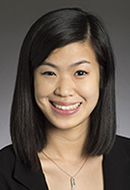 Physics student Brooke Kuei will be the student speaker at this year's commencement. She will share the stage with keynote speaker, actor and science communication advocate Alan Alda and honorary degree recipient, Nobel Prize-winning physicist Carl Wieman.
---
Documentary Debuts at Tribeca Film Festival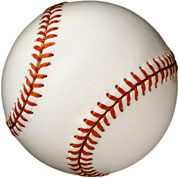 Carnegie Mellon University's newest movie stars aren't classically trained actors, they're scientists. Faculty members from the Mellon College of Science and Dietrich College of Humanities and Social Sciences are making their debut in Fastball, a baseball documentary produced by CMU Trustee Thomas Tull and directed by eight-time Emmy winner Jonathan Hock.
---
At the cellular level, pain and pain relief are caused by two different signaling pathways. But the two pathways aren't necessarily independent of one another, according to a study published by Carnegie Mellon researchers in Cell Reports. The researchers determined the mechanism by which cellular signals for pain fine-tunes neurons' sensitivity to opioids, medications that relieve pain. The finding could help researchers better understand pain and addiction.
---