December 11, 2014
Carnegie Mellon University Press Publishes "The Collected Stories of Gladys Schmitt"
Founder of CMU's Creative Writing Program, Schmitt Was an Acclaimed Novelist and Beloved Teacher
By Shilo Rea / 412-268-6094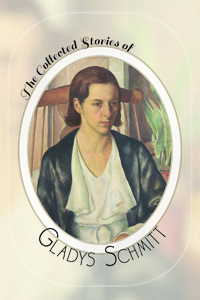 Born in Pittsburgh in 1909, Gladys Schmitt was known for achieving many things. Her award-winning novels, including "David the King," "Rembrandt" and "The Godforgotten," sold millions of copies and were translated into many languages. Schmitt was a dedicated and beloved professor of English at Carnegie Mellon University, where she founded the Creative Writing Program — one of the oldest undergraduate programs in the country — and her influence is still present 42 years after her untimely death.
Schmitt also wrote and published short stories in popular and literary magazines. Carnegie Mellon University Press has compiled these pieces in "The Collected Stories of Gladys Schmitt" — the first time her short stories have appeared in one complete volume. The collection features 19 stories that Schmitt published in her lifetime, including two she wrote for the University of Pittsburgh's student literary magazine, "STEPS": "Little Town Autumn" and "The History Class."
Gerald Costanzo, professor of English in the Dietrich College of Humanities and Social Sciences and founder and director of the CMU Press, said that reading the pieces — originally published between 1929 and 1969 — together is powerful.
"Those of us who knew and worked with Gladys thought of her as a novelist. She wrote some of the best prose I've ever read. The rediscovery and compilation of her stories reveals her to have been a master in that form as well," Costanzo said.
In the book's introduction, Peggy Knapp, professor of English at CMU who was hired by Schmitt, wrote about how Schmitt inspired her long before becoming her junior colleague and how Schmitt's writing has stood the test of time.
"One measure of success for a storyteller is that details linger in a reader's mind, and by this measure Gladys was a master storyteller," Knapp wrote. "Much in these stories will remind the reader that they were written decades ago — the phone booths from which calls cost a dime, the china lions that sat on many hearths, the female college students known to each other as Miss Watson or Miss Albert — but Gladys's management of the English sentence is not dated at all."
The collection was edited by Lois Josephs Fowler, professor of English, emeritus at CMU who was a close friend of Schmitt, and Cynthia Lamb, senior editor of CMU Press. Lamb wrote the book's foreword in which she described how in compiling the published works, many unpublished works, which she considers to be "equally well crafted," were discovered. CMU Press plans to publish these as well.
Schmitt was a member of CMU's faculty for 30 years and held the position of Thomas Stockham Baker Professor of Literature. Among other honors, she was awarded Carnegie Mellon's Ryan Award for Meritorious Teaching. She died in 1972.
"The Collected Stories of Gladys Schmitt" is the first title in CMU Press' Marianna Brown Dietrich Notable Book Series. The series honors William S. Dietrich II's gift to Carnegie Mellon — the largest gift in the university's history. In response to the gift, CMU renamed its College of Humanities and Social Sciences after Dietrich's mother, Marianna Brown Dietrich. John Lehoczky, dean of the Dietrich College at the time of the gift and renaming, established a fund for the Press to publish books of merit.
For more information, visit http://www.upne.com/0887485916.html.
###