June 25, 2019
MCS Staff Recognized at Annual Staff Awards Ceremony
By Emily Payne epayne(through)andrew.cmu.edu
Media Inquiries
On June 6, faculty, staff and administrators gathered in the Mellon Institute to honor Mellon College of Science staff members for their dedication and service to the college.
Merit Award: Michelle Waters, business manager
Michelle Waters has worked for MCS in a variety of capacities for a very long time, and her work is always top-notch, which is the very definition of the MCS Merit Award. There is nothing Michele cannot, has not or will not do for the benefit of the college.
Rookie Award: Paola Buitrago, director artificial intelligence and big data
Paola Buitrago was nominated for her transformative impact on the PSC since joining the center in 2017. She launched and directs PSC's Artificial Intelligence and Big Data group and created Compass and Open Compass, which are unique initiatives to bring emerging AI technologies to the private and academic sectors. She also spearheaded Bridges-AI, an expansion of PSC's Bridges system, coauthored four award proposals, with four others pending, and created a new AI and Data Science internship program.
Special Service Award:  Andrew Lawson, biological and radiation safety officer for Environmental Health & Safety
Andrew Lawson was nominated by members of the biological sciences department for all of his help with faculty's research. Andrew frequently goes out of his way to make it easier for those in the department to do their research while fulfilling institutional and federal regulations. He is a joy to work with and always listens to questions and concerns.
Outstanding Achievement Awards
The Outstanding Achievement Awards recognize MCS staff members for their substantial achievement and outstanding job performance. This year, multiple awards were given out within the college:
BIOLOGICAL SCIENCES: Collin Bachert, researcher III
Collin Bachert is outstanding and unwavering in his dedication to his job. He is a critical thread in the lab who goes out of his way to communicate with both staff and faculty.

CHEMISTRY: Lorna Williams, senior administrative coordinator
Lorna Williams is an invaluable member of the chemistry staff who isn't afraid to take on the lion's share of work. No matter how big or small the task, she gives 110%, and there simply isn't anything that she cannot do.
MATHEMATICAL SCIENCES: Charles Harper, administrative coordinator
The department appreciates Charles Harper for his service, and he is a valued team member. The department is excited to see him continue to succeed into the future.
MCS DEAN'S OFFICE: Emily Payne, communications manager
Emily Payne is behind all of the college's creative social media campaigns that showcase many people across the college. Her series of researcher profiles and original videos have gathered thousands of impressions on social media. She also has made the dean's dog, Mr. Big, into an internet celebrity.
PITTSBURGH SUPERCOMPUTING CENTER: The Brain Imaging Library Team, Kathy Benninger, Greg Hood, Alex Ropelewski, Derek Simmel and Art Wetzel
Working with centers at the University of Pittsburgh (Pitt) and Carnegie Mellon, this team obtained the third largest active NIH grant to Carnegie Mellon. Under this grant, they will establish the Brain Image Library as a resource for the national BRAIN initiative. Their work on this project led to another national-scale award from the NIH that will enable Carnegie Mellon, Pitt and the PSC to provide the infrastructure for the Human BioMolecular Atlas Program.
PHYSICS: Eric Day, skilled manual machinist
Eric Day has gone beyond his responsibilities to the medium energy physics group by reaching out to other experimental groups in the physics department. He spearheaded a major upgrade to the department's production facilities, which involved acquiring and installing a CNC mill. Eric has also increased the department's capabilities by working with machine shops in other departments.
---
Also during the ceremony, 27 staff members were given years-of-service awards, recognizing from five years to 35 years with MCS.
See more photos from the event on the Mellon College of Science Flickr page.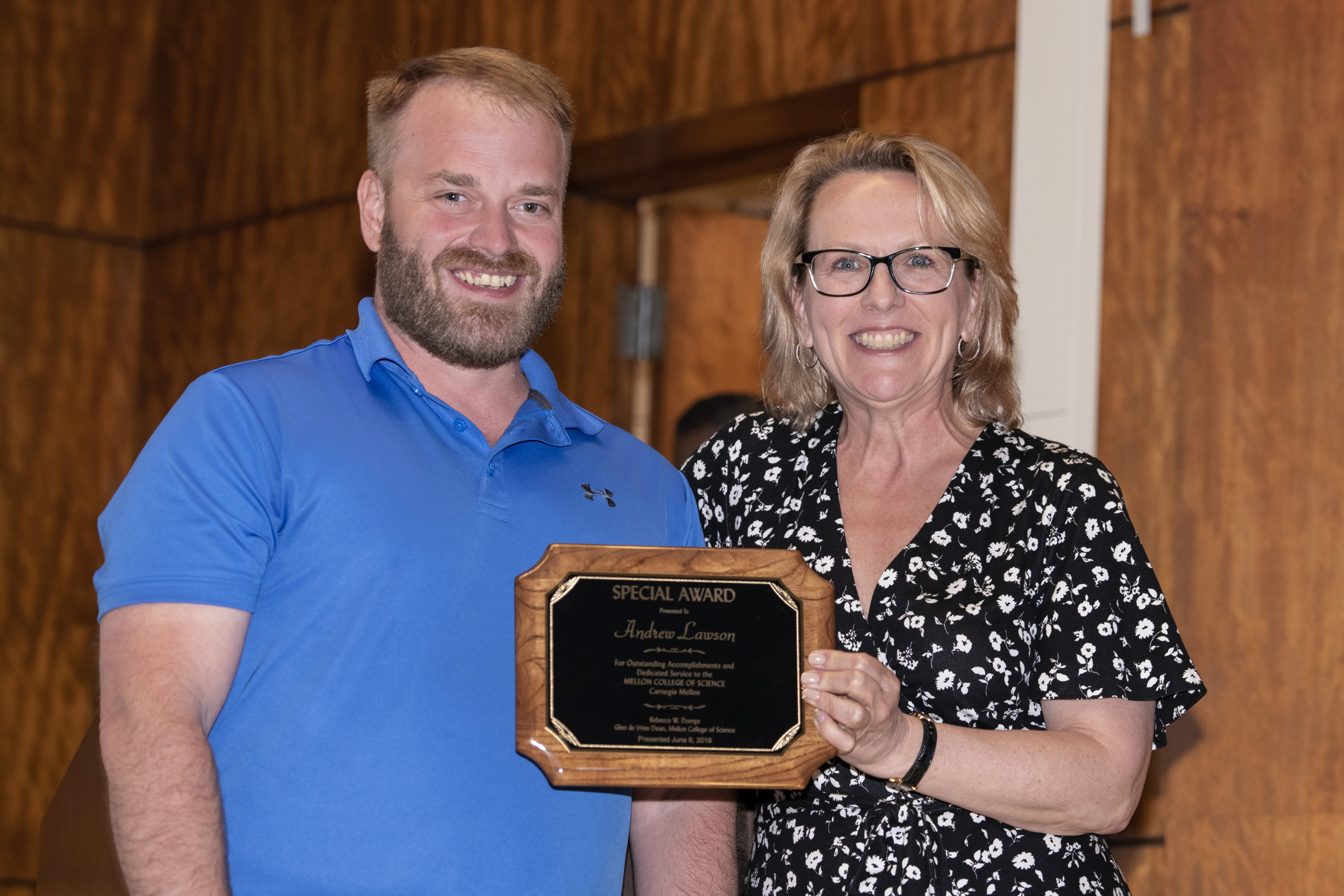 MCS recognized Andrew Lawson, a biological and radiation safety officer for Environmental Health & Safety, with the Special Service Award.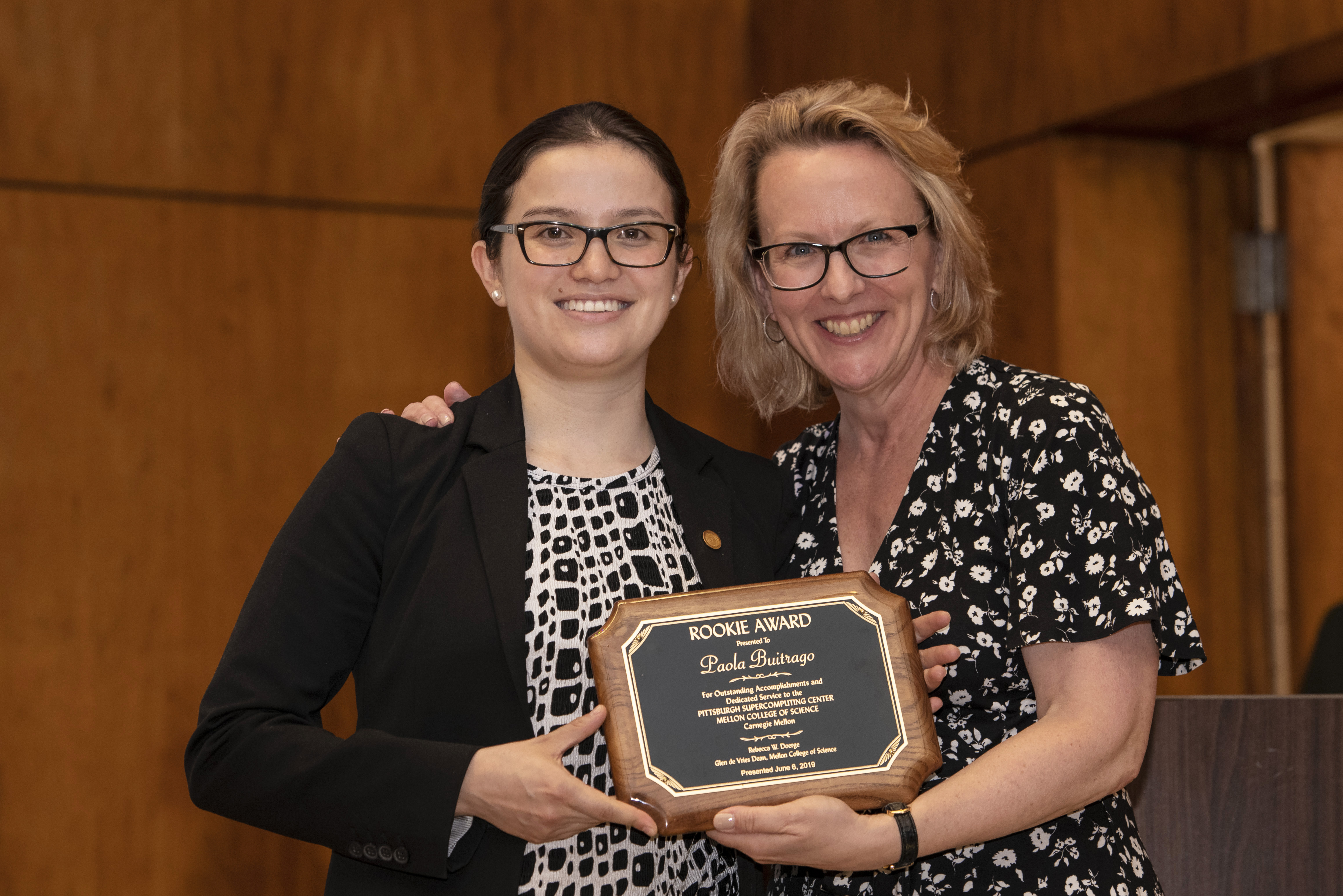 Paola Buitrago from the PSC received the Rookie Award.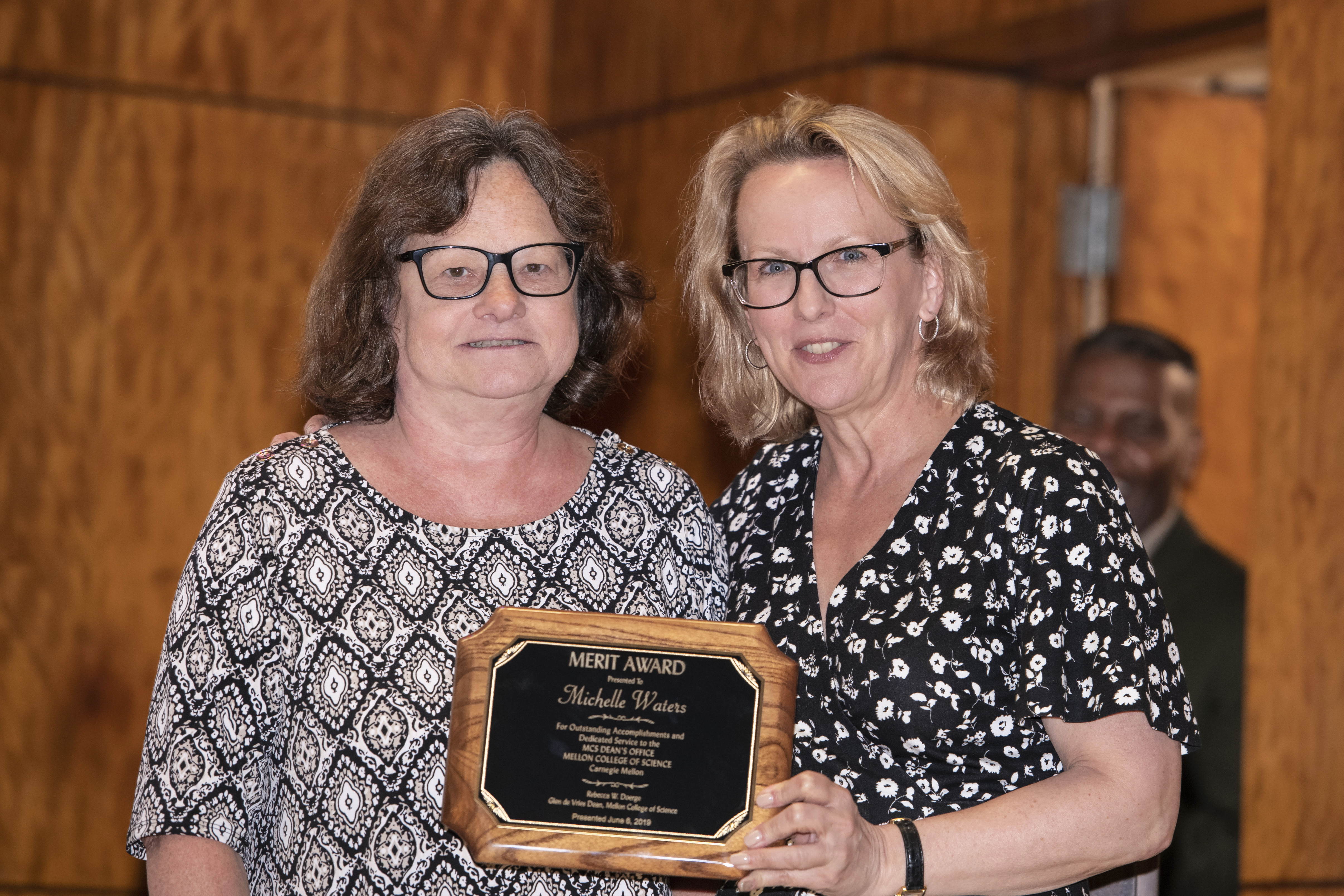 Michelle Waters was presented with the year's Merit Award.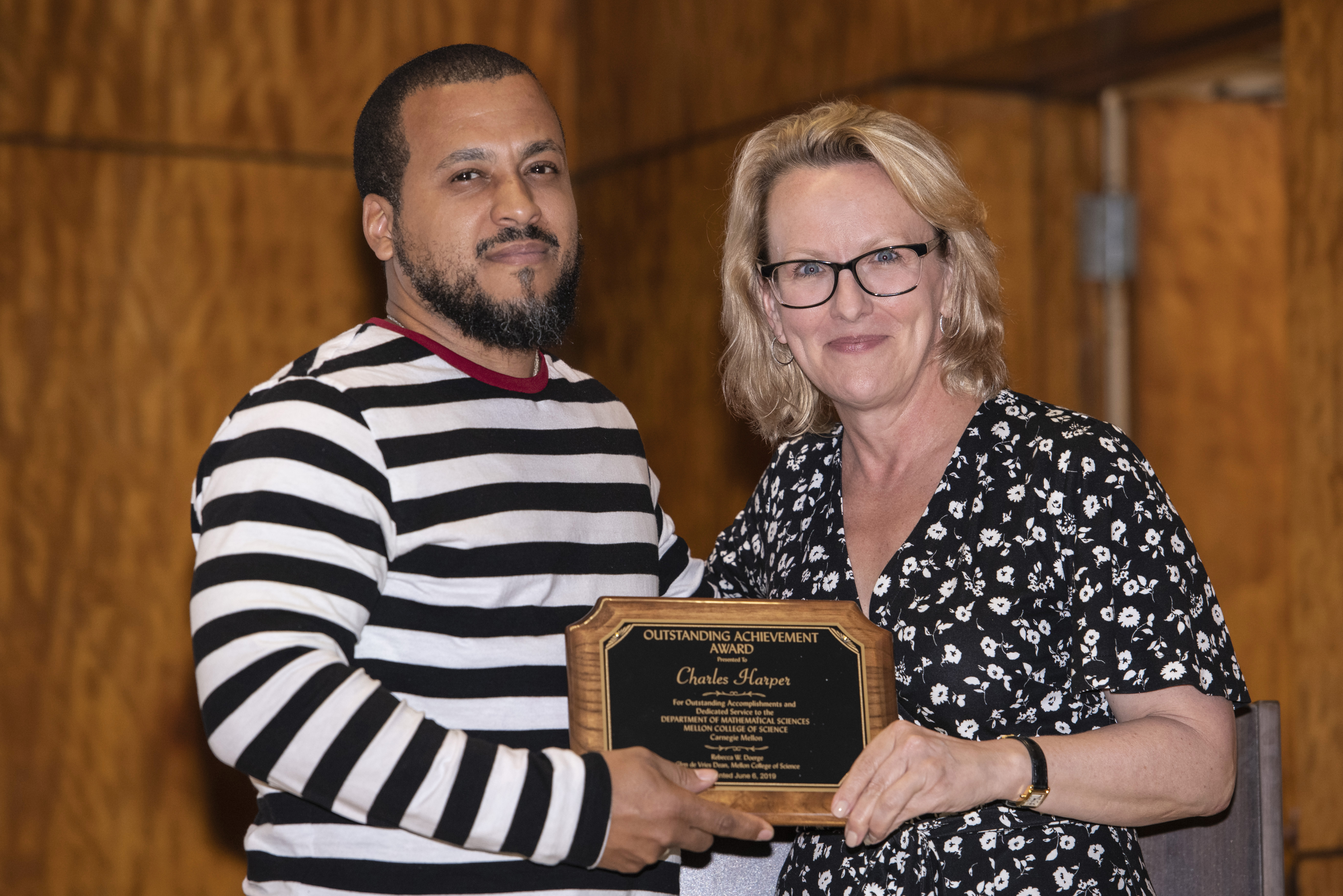 Charles Harper received an Outstanding Achievement Award for his work in the mathematical sciences department.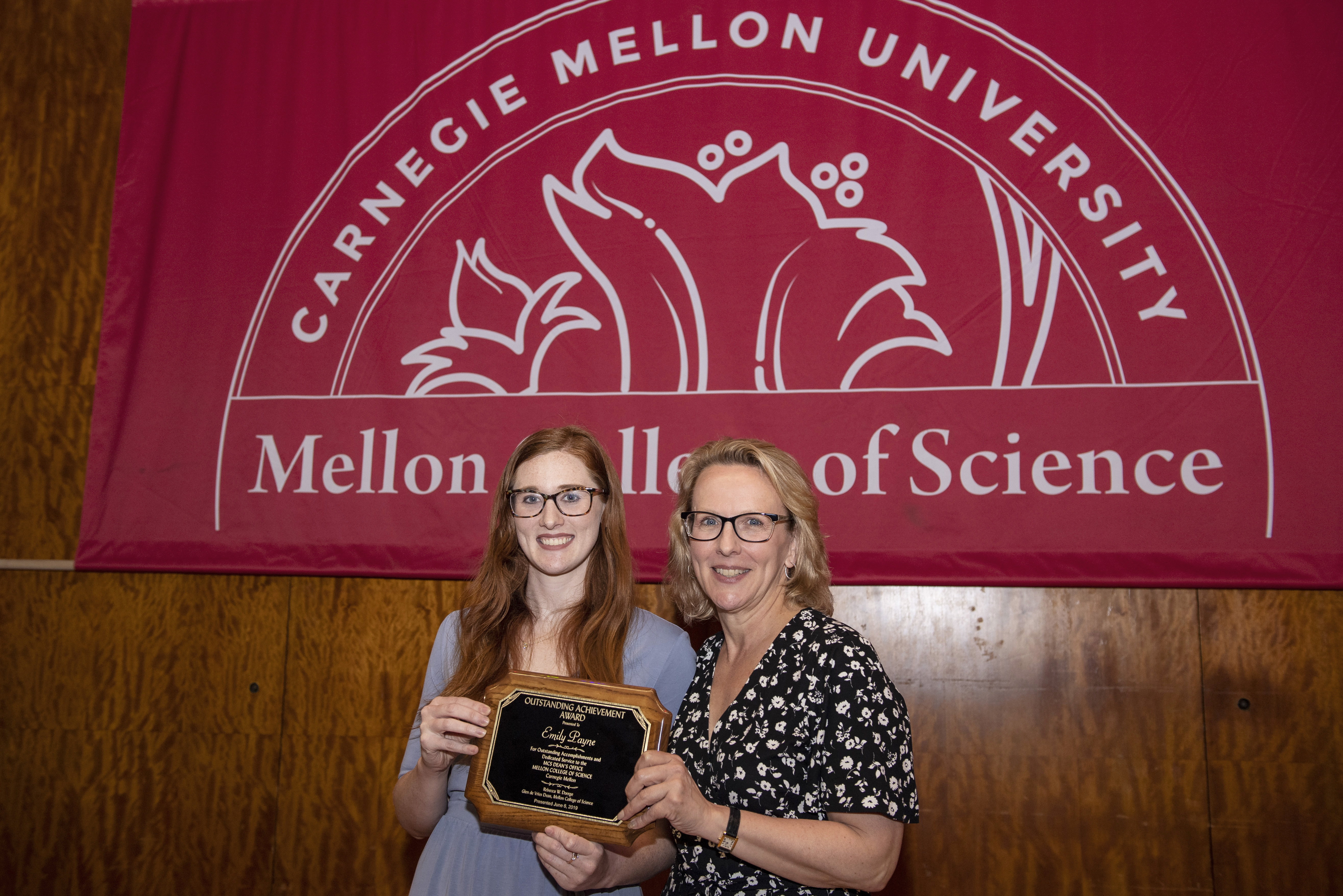 Emily Payne received an Outstanding Achievement Award for her work in the MCS Dean's Office.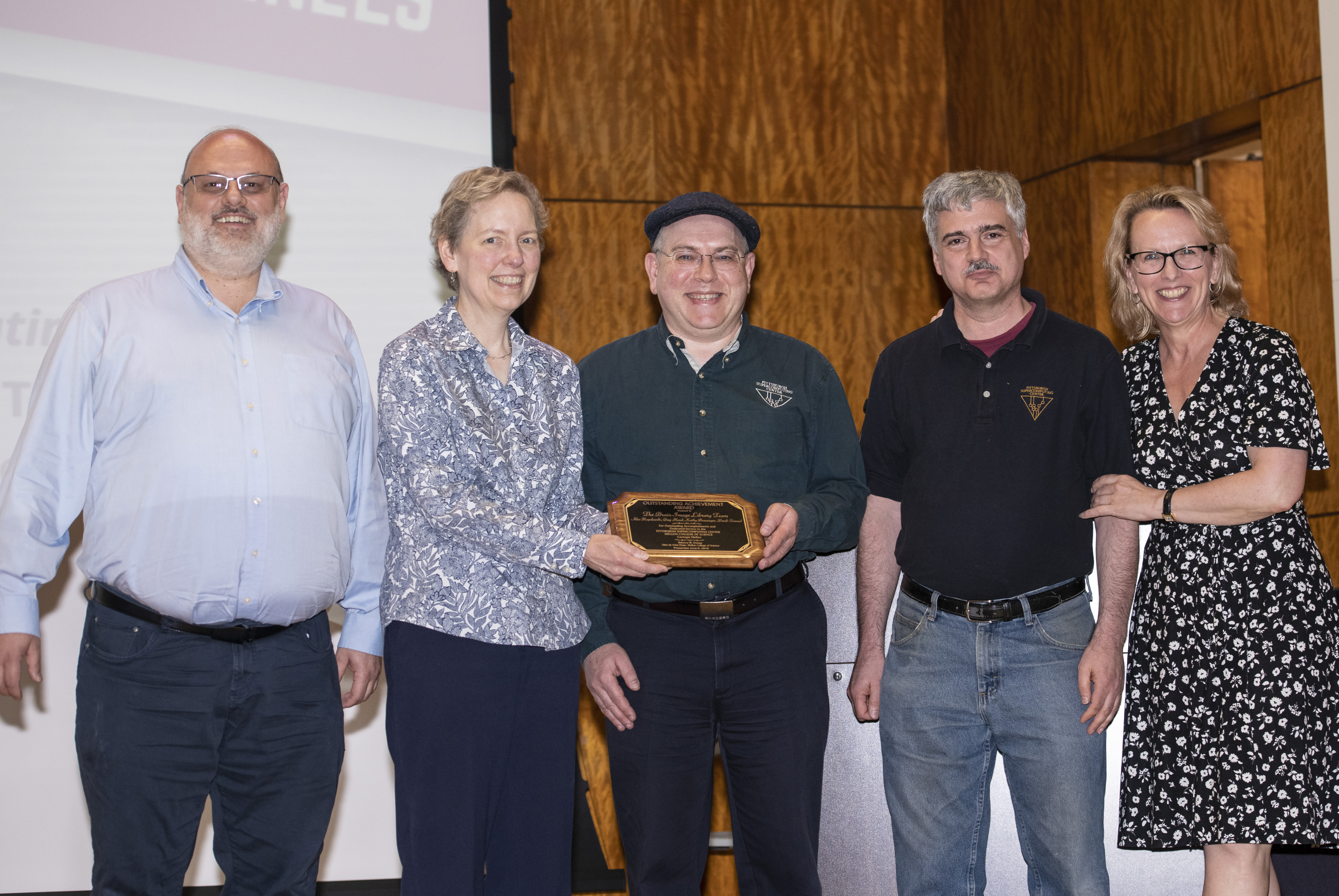 Members of the Brain Imaging Library Team received an Outstanding Achievement Award for their work with the PSC.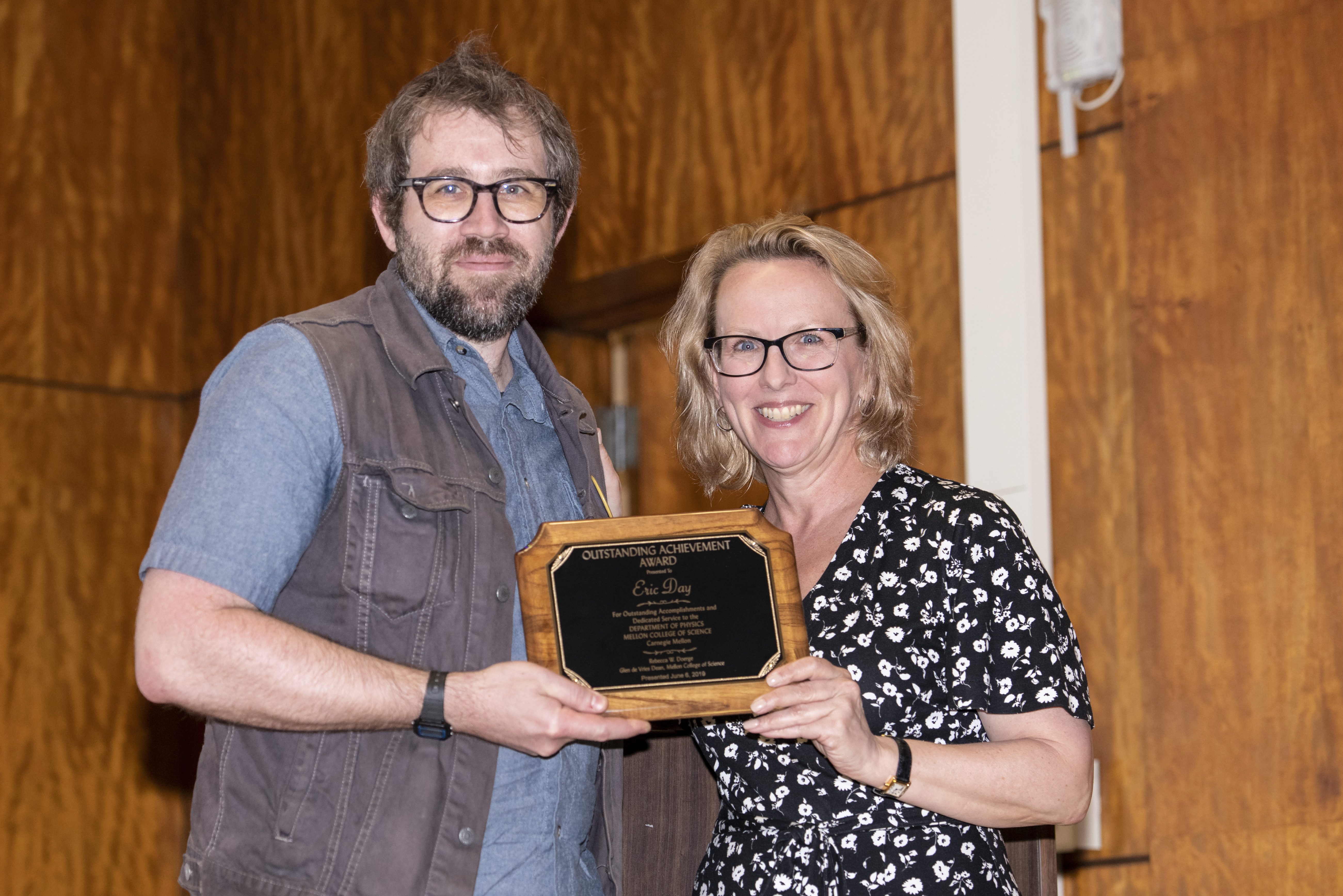 Eric Day received an Oustanding Achievement Award for his work in the physics department.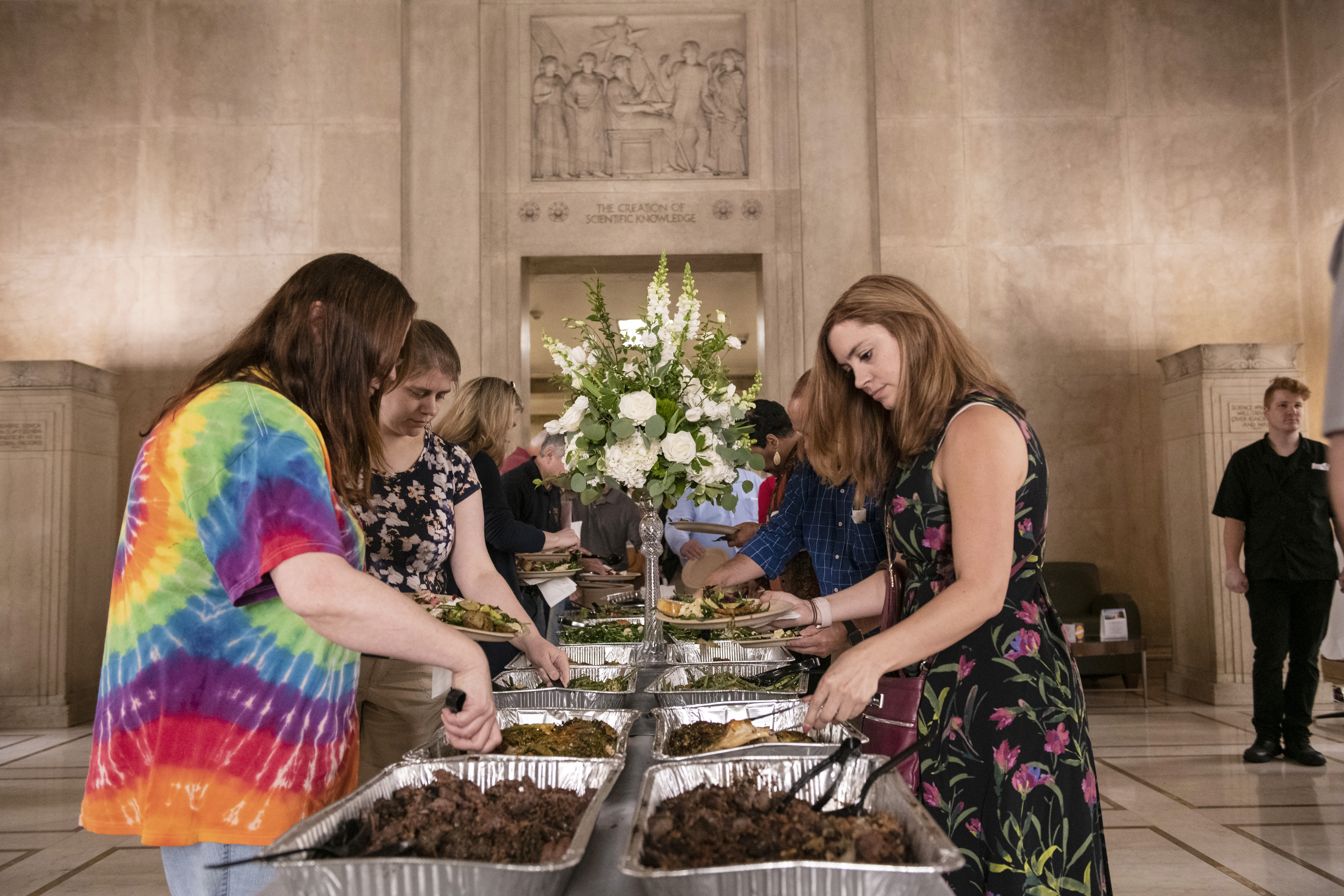 Following the ceremony, staff and faculty enjoyed a picnic on the front steps of the Mellon Institute.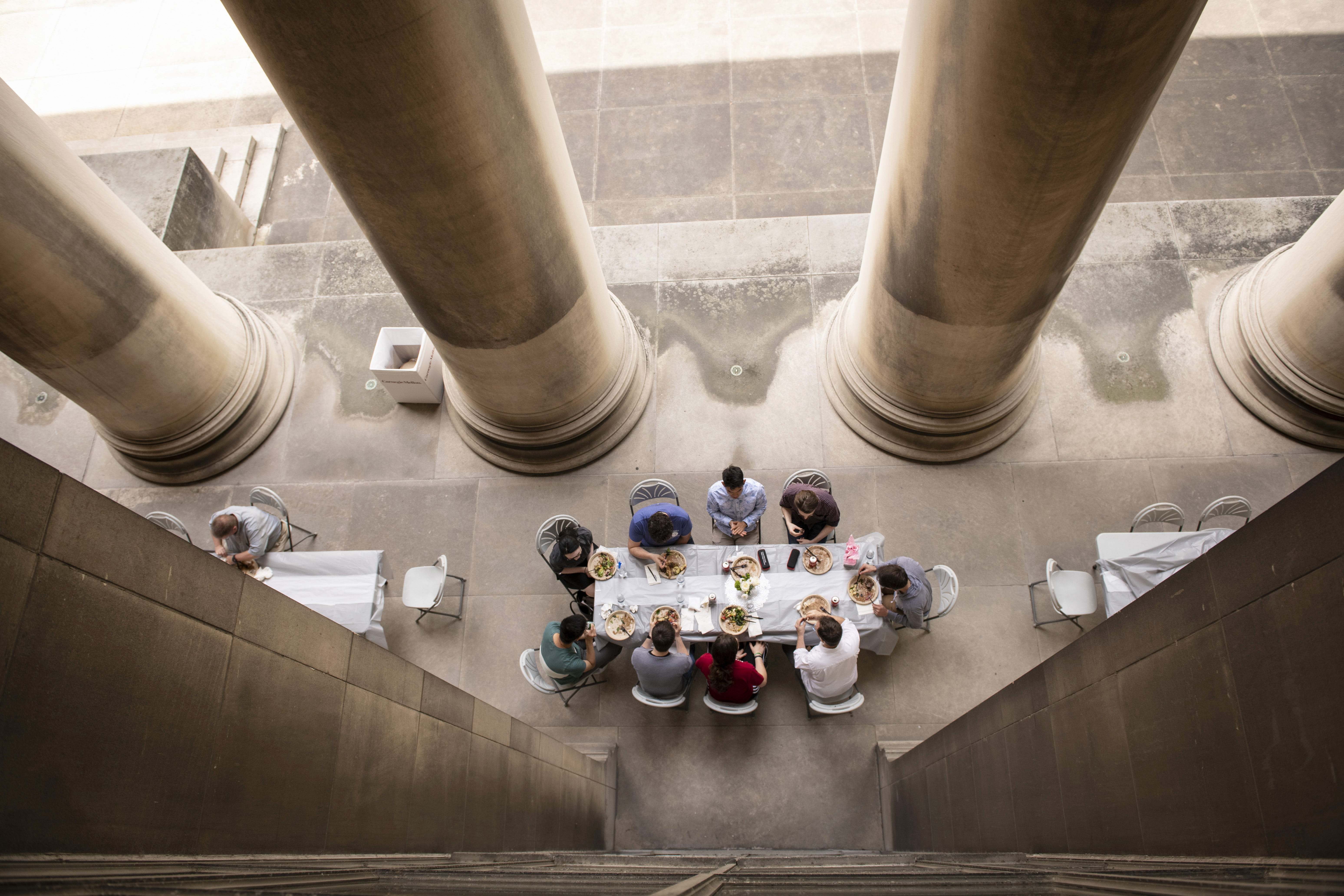 Following the ceremony, staff and faculty enjoyed a picnic on the front steps of the Mellon Institute.