May 21, 2019
Three MCS Seniors Named Fulbright Scholars
By Heidi Opdyke opdyke(through)andrew.cmu.edu
Media Inquiries
Mellon College of Science seniors Siddharth Annaldasula, Jessica Jue and Erin Kavanagh are among Carnegie Mellon University's six Fulbright award winners this year.
The U.S. Department of State's Bureau of Educational and Cultural Affairs sponsors the Fulbright U.S. Student Program to "increase mutual understanding between the people of the United States and the people of other countries." Winners are selected based on a number of factors, including their proposal, called a "Statement of Grant Purpose," academic record and personal qualifications.
Carnegie Mellon's Fellowships and Scholarships Office provides support to students who are interested in applying for nationally competitive fellowships and scholarships.
"Fulbright is a wonderful award, especially since it attracts from a wide swath of disciplines that draws on the strengths of our campus," said Stephanie Wallach, assistant vice provost for undergraduate education and head of the Undergraduate Research Office.
Wallach said students are increasingly coming to Carnegie Mellon with a host of diverse interests and a refreshing willingness to explore internationally.
"Students at CMU seek out opportunities that are going to expand their understanding of themselves and the contributions they hope to make in their professional lives and our campus nurtures this exploration and experimentation," Wallach said. "That's what makes them such strong candidates for the Fulbright Scholarship."
Richelle Bernazzoli, Carnegie Mellon's assistant director of undergraduate research and national fellowships, said the Fulbright U.S. Student Program is a crucial mode of cultural exchange between the United States and the rest of the world. Participants become valued members of their host communities and build long-lasting relationships through their work.
"We are incredibly proud that so many Carnegie Mellon students have been and continue to be a part of this esteemed tradition," Bernazzoli said.
Siddharth Annaldasula, Class of 2019, bachelor of science in computational biology with a minor in neuroscience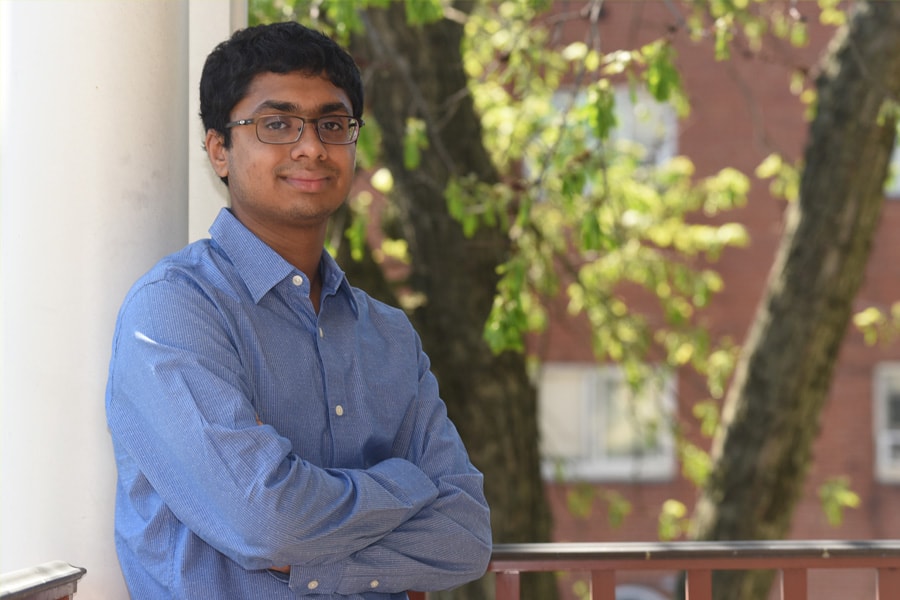 Annaldasula will be studying transcriptional regulation in cell differentiation models using computational methods with Dr. Andreas Mayer at the Max Planck Institute of Molecular Genetics in Berlin as part of his Fulbright Study/Research Grant.
"I will be looking at mechanisms behind the pausing of transcription in cell developmental models," Annaldasula said. "These results could provide insight into the pausing epigenetic mechanisms that occur in many diseases, including cancer and other disorders."
Annaldasula said Carnegie Mellon has helped him along the way by providing needed tools to excel at various opportunities.
"The knowledge I learned from my classes, research and experiences at CMU allowed me to be successful at internships and research fellowships, including presenting at various conferences, as well as my future career plans," he said. "Personally, CMU has constantly challenged and always required me to be my best. However, CMU has also allowed me to pursue other goals, such as service and outreach."
Annaldasula said he chose Germany because it is a frontrunner for cutting-edge research in fields he is interested in, especially computational biology, genomics and neuroscience.
"Also, I love the culture and food, and I'm a fan of the Bundesliga soccer league - Borussia Dortmund are one of my favorite teams!" he said.
Jessica Jue, Class of 2019, bachelor of science in biological sciences with an additional major in Chinese Studies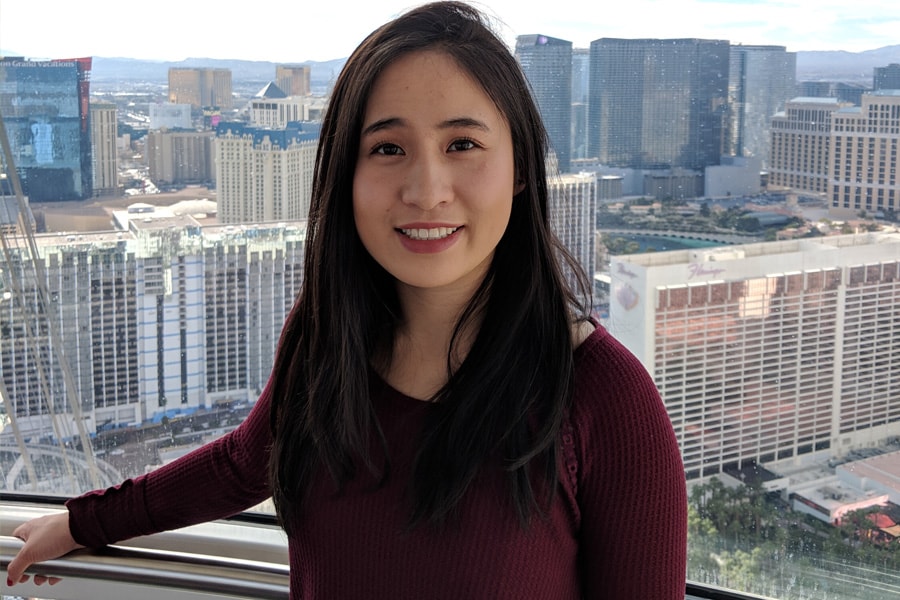 Jue will be teaching English in Taiwan, but she said she is excited to spend a year abroad immersed in Chinese, which she has studied her entire life.
"For me, participating in the Fulbright program in Taiwan will not only be a cultural exchange, but a linguistic one as well," said Jue, who is planning to apply for medical school in the future. She said Carnegie Mellon's flexibility has allowed her to simultaneously pursue two very unrelated academic interests.
"I feel like the interdisciplinary environment of the school allowed me to be pre-med yet also pursue interests like teaching and learning Chinese. If I were confined to 'traditional' pre-med activities, I don't think I would have found the Fulbright program," she said.
Studying abroad can have a broad impact on a person's experience, Jue said, including helping with skills that can aid medical professionals.
"It helps you understand the lives and culture of people unlike yourself. It makes you more understanding of differences and compassionate toward others," she said.
Jue follows the footsteps of Tim Gao, a 2017 Carnegie Mellon alumnus, who was her former biochemistry EXCEL leader. Gao, who taught English in Taiwan through the Fulbright ETA program from 2017-2018, answered many of her questions about the process, as did Bernazzoli.
"I can't thank them enough," Jue said.
Erin Kavanagh, Class of 2019, bachelor of science in chemistry with a biological sciences track and a minor in biomedical engineering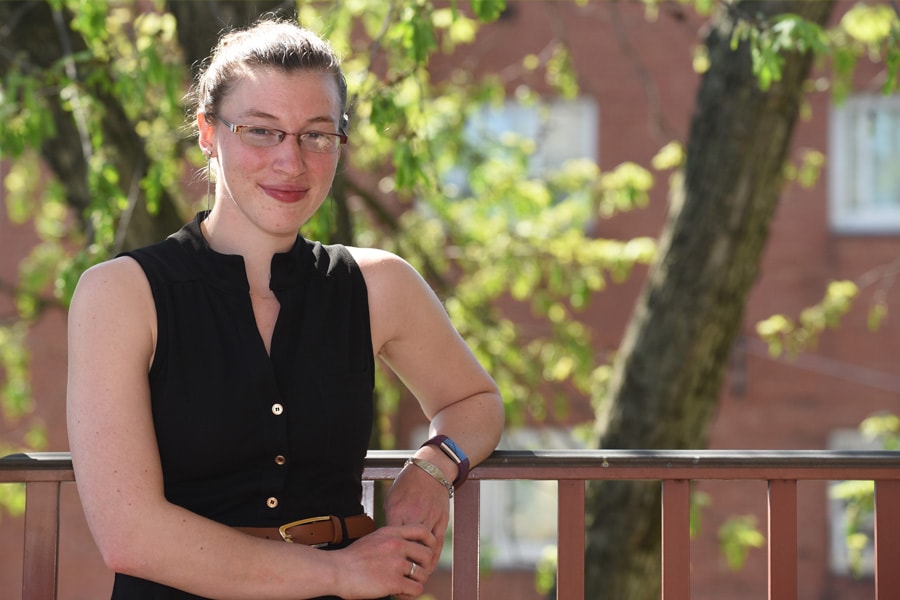 Kavanagh, will be conducting research on artificial lung devices in Germany, a pioneer in creating medical devices. She's had previous experience in Germany through studying abroad and said the Fulbright will allow her to learn about different research methods.
"Germany as a country does not support in-vivo testing, and as a result is much more specialized with in-vitro testing for medical devices," said Kavanagh, referring to procedures performed within a living organism. "I hope to bring knowledge from in-vivo testing in my current lab to the lab in Germany, and learn valuable skills from them about perfecting in-vitro testing of medical devices."
At Carnegie Mellon, Kavanagh has been involved with research in Keith Cook's lab in the Biomedical Engineering Department, which is working to develop artificial lung devices. She said she attributes much of her success to the passion and support from professors, the advice of her adviser and mentorship of her research group.
"CMU has always offered amazing opportunities to perform research," said Kavanagh, who has received support for Summer Undergraduate Research Fellowships, Small Undergraduate Research Grants and opportunities to research and study abroad from the International Relations Office.
After completing the Fulbright, Kavanagh said she plans to pursue an advanced degree related to the medical field.