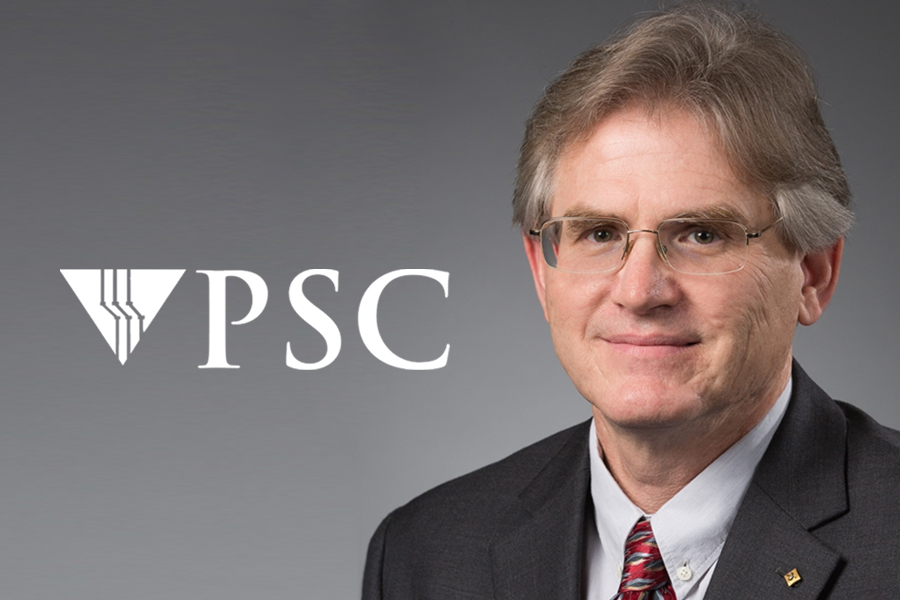 February 27, 2019
Alan George Named Interim Director of Pittsburgh Supercomputing Center
Media Inquiries
Jocelyn Duffy
Associate Dean for Communications, MCS
Kenneth Chiacchia
Pittsburgh Supercomputing Center
Alan D. George, Ruth and Howard Mickle Endowed Chair of Electrical and Computer Engineering and department chair and professor of electrical and computer engineering at the University of Pittsburgh's Swanson School of Engineering, has been named the interim director of the Pittsburgh Supercomputing Center (PSC), effective immediately. 
George is the founder and director of the National Science Foundation Center for Space, High-performance and Resilient Computing, a consortium of more than 30 industry, government and academic partners that work collaboratively to solve research challenges at the nexus of reconfigurable, high-performance and embedded computing. 
He succeeds Nick Nystrom who has served as interim director of the PSC since 2017. Nystrom will return full time to his position as senior director of research, where he will be able to focus his strengths on completing critical research proposals and ensuring the center's continued collaboration with its partners, and on his research projects including the NSF-funded Bridges and NIH-funded HuBMAP projects.
The PSC is a joint effort between Carnegie Mellon University and the University of Pittsburgh. Established in 1986, the PSC provides university, government and industrial researchers with access to several of the most powerful systems for high-performance computing, communications and data storage available to scientists and engineers nationwide for unclassified research. PSC advances the state of the art in high-performance computing, communications and data analytics and offers a flexible environment for solving the largest and most challenging problems in computational science.
A search for a director of the PSC began in December 2018. George will remain interim head until the search is completed later this year.