If you have received any of the messages listed below, do not follow the link(s) in the message or respond to the sender. Instead, you should delete the email from your inbox immediately.
DO NOT assume a suspicious email is safe because it is not listed here. When in doubt, forward the email to the Information Security Office at iso-ir@andrew.cmu.edu or contact the Incident Response Team at 412-268-2044 if you have questions.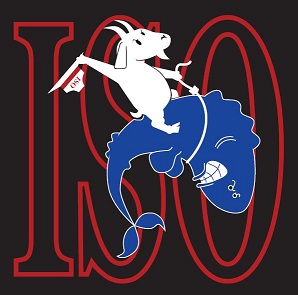 If you have already fallen for one of the messages listed below, please contact the Information Security Office immediately and follow the steps on the I Might Have Been Phished, What Do I Do? webpage.
Note: If you report a phishing email and receive an error/bounceback, it may be because the ISO is already aware of the message and has put safeguards in place to protect others. Regardless, please attempt to report the message again to iso-ir@andrew.cmu.edu or through the Phish Alarm Report Phish button.
---
PhishAlarm
Report email scams and phishing attempts with the click of a button!
Click to learn more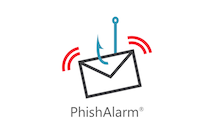 Latest Phishing Threats
Date
Subject
Audience
3/2/21

Please confirm your 

userID

 address

Staff
3/2/21

Payroll schedule March 3, 2021, 2:52:02 AM

Staff
3/1/21

Available?

Faculty
2/17/21

Final Warning (help@cmu.edu) will be blocked within 48 hours

Staff
2/9/21

[Info] Message to All Cmu Staff #638687609/02/2021

Staff
2/4/21

Carnegie Mellon University HR Final Compliance request for...

Staff
2/3/21

Student Job Offer

Students
1/19/21

Kevin F. McKeegan shared "Mus Law Financial Audit" with you

Staff
1/13/2021

You have (9) New Messages Pending Delivery On Your e-Mail Portal

Staff
1/9/21

ID 449189 - Account Irregular Activity Detected

Staff
12/21/20

Notification For @cmu.edu 12/21/20

Staff
12/18/20

Account Verification Required!!

Staff
12/17/20

Important Service Changes

Staff
12/16/20
Review Action For userID@andrew.cmu.edu
Staff
12/11/20

EFT payment Form Received

Staff
12/7/20
CONFIRM NOW:: userID@andrew.cmu.edu
Staff, Faculty
12/7/20
Urgent for UserID
Staff
12/2/20

Fax_For_ userID@andrew.cmu.edu

Staff
11/30/20

Email Verification Task

Staff
11/25/20

Please DocuSign Now: #CaresAct Benefits Notice

Alumni
11/23/20

Your Account Requires An Important Update

Alumni, Staff
11/20/20

Employment Prospect

Students
11/16/20

WARNING: Verify Your Email Address

Staff, Faculty, Students
11/4/20

(cmu.edu) Employee Newsletter for NOVEMBER 2020

Staff
11/3/20

Your employment with Carnegie Mellon University

Staff
11/3/20

Carnegie Mellon University general meeting 11/04

Staff
9/16/20
UNlVERSlTY MAlNTENANCE
Students, Staff
9/5/20
Increase Storage Space
Staff
9/4/20
CMU COVID-19 INFORMATION
Students, Staff
9/3/20
New Important Requirements and Guidelines
Staff, Faculty, Students
8/19/20
andrew.cmu.edu, Final Notice for Suspension
Staff, Faculty, Students
8/14/20
Schedule Meeting Adjustment
Staff, Faculty
8/12/20
Username@andrew.cmu.edu
Staff
8/3/20
Carnegie Mellon University account Migration Notice
Staff, Student
7/31/20

IT Access Change

Staff
7/27/20

New schedule message.

Staff
7/27/20

Ticket #: 29091

Staff
7/23/20

Membership Validation

Staff
7/19/20

JOB

Staff, Faculty
7/17/20

URGENT REQUEST

Student, Staff, Faculty
7/17/20

HR & Payroll

Staff
7/16/20

AW: ICT Support Alert

Staff
7/16/20

username@andrew.cmu.edu

Staff, Faculty
7/15/20

Request

Staff
7/13/20

Cmu is inviting you to a scheduled Zoom meeting Time

Staff
7/10/20

RE:InfoDesk!

Staff
7/9/20

Payroll

Staff
7/8/20

HelpDesk Update

Staff
6/25/20

Email Suspension Notification

Staff
6/24/20

VM from 17182410831 to Ext. 301 on 6/23/20 10:23 AM for 22 sec

Staff, Faculty
6/23/20
username@andrew.cmu.edu Removal from server andrew.cmu.edu will occur in 48 hours ( Confirm now)
Staff
6/22/20
MAILBOX SHUTDOWN PROCESS
Staff
6/18/20
Outstanding May/June Invoice INV-01364 from
Staff
6/17/20
YOUR EMPLOYMENT STATUS
Staff
6/11/20
IT Service Desk
Staff
6/08/20
username@andrew.cmu.edu Notice
Staff
6/08/20
2020 Payroll calender changes
Staff
6/05/20
Payroll for username@andrew.cmu.edu
Staff
6/05/20
Notice!
Staff
6/04/20

New Schedule Notification

Staff, Faculty
6/1/20

Payroll Schedule

Staff
5/28/20

Attn: Faculty & Staff

Faculty, Staff
5/21/20

QUICK UPDATE

Staff
5/14/20

1 New (COVID-19) Message

Students, Staff, Faculty
5/11/20

Andrew Missed Messages

Staff, Faculty
5/6/20

Failure!! Rectify.

Staff
5/5/20

You have (2) new documents

Staff
4/30/20

Report For *Username*

Staff, Students, Faculty
4/29/20

CMU Alert - *Daily report for username@andrew.cmu.edu*

Staff, Students, Faculty
4/21/20

JOB AVAILABLE ONLINE FROM YOUR DEPARTMENT

Staff, Students
4/16/20

RE: April Payment

Faculty, Staff
4/16/20

Coronavirus update (COVID-19) your neighbors tested positive

Faculty, Staff
4/15/20

RE: Covid-19 Payroll Verification

Staff
4/8/20

Student Employment CMU

Students
3/30/20

ICT Password Reset

Staff
3/27/20

Office Help

Students
3/25/20

Payroll Schedule

Staff
3/25/20

Microsoft found Several Undelivered Messages

Staff
3/23/20

Treat as urgent

Staff/Faculty
3/18/20

Notice on Mailbox storage limit

Staff
3/14/20

RE: New Outlook Web App for Staff/Employee

Staff
3/10/20
Weekly Position Announcement FT/PT
Students
3/6/20
1 Important message from IT Service Desk
Staff
3/3/20
Deactivation is in progress
Student/Staff
1/28/20
Tutor Needed
Student/Faculty
1/13/20
IT-Service Help Desk Update
Student/Staff
1/9/20
EMPLOYEE BENEFIT ENROLLMENT
Staff
1/9/20
Warning: Confirm your Carnegie Mellon University Webmail now
Student/Staff/Faculty

1/8/20

Carnegie Mellon University Schedule Message

Student/Staff/Faculty

1/2/20

Alert

Student/Staff/Faculty

12/31/19

Unusual sign-in activity

Student/Staff/Faculty

12/18/19

[Recipient Andrew ID]

Student/Staff/Faculty

12/18/19

SECURITY NOTIFICATION

Students/Staff

12/5/19

Station Receipt

Students/Staff/Faculty

11/21/19

Fake Voicemail Message 

Staff

11/12/19

Students/Staff

11/4/19

On-Campus Job Opportunity

Students

10/17/19

New Payroll Instructions

Staff/Faculty

10/15/19

Password Check Required Immediately

Staff/Faculty