Welcome to FMS
Stewardship of University facilities and customer satisfaction define Facilities Management Services core activities. In order to carry out these strategically important activities, we focus on the areas of technological enhancement, process improvement, quality assurance, and teamwork.
Maintenance update: The figure at the bottom of the "Walking to the Sky" sculpture in front of Warner Hall has been removed for restoration. It will be reinstalled in Fall 2022.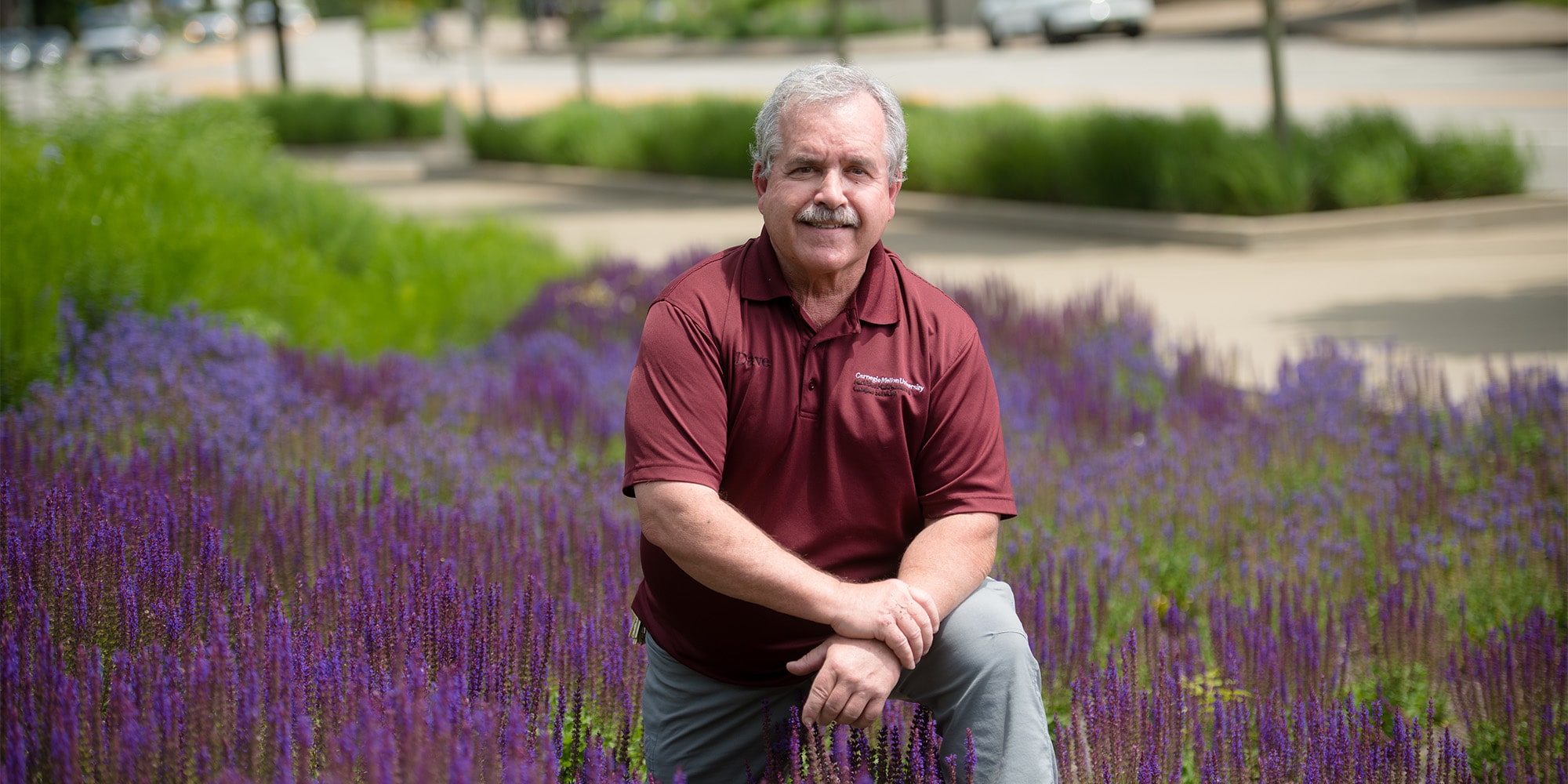 Wessell Stays Grounded by Focusing on What's Next
It's been a great ride for head groundskeeper David Wessell. Get his best gardening tips and read about the unusual visitors he's encountered in his 42 years at CMU.