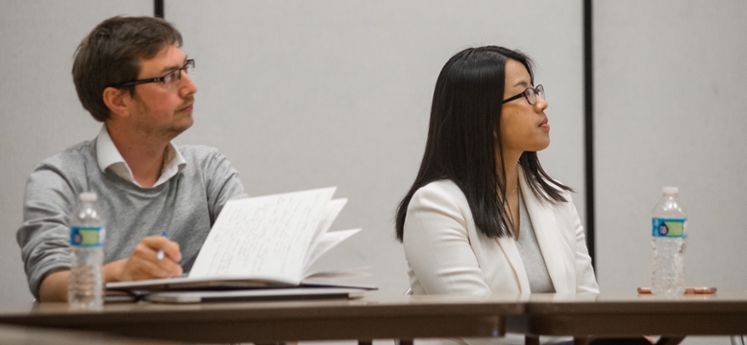 Faculty Development
Carnegie Mellon University provides faculty members at all stages in their careers with the tools and opportunities needed to succeed and flourish. 
Teaching Resources
Our faculty, mentors, and advisors not only provide the best education in the world, but they ignite life-long passions in our students with their intellectual initiative, creativity, and openness to addressing new questions. A non-exhaustive list of teaching resources at CMU is below.
The office of the Vice Provost for Education p

artners with faculty to enhance and assess student learning; create academic courses or programs that advance the university's mission; and engage students in service learning, research, and fellowship opportunities.
Carnegie Mellon University makes every effort to provide physical and programmatic access to individuals with disabilities. The Office of Disability Resources can work with you to 

determine appropriate accommodations and auxiliary aids for students with disabilities. 
The Simon Initiative at CMU harnesses a cross-disciplinary learning engineering ecosystem to measurably improve student learning outcomes. For more information, visit the website of the Simon Initiative.
Research Support
One of the defining characteristics of faculty life at CMU is engaging in new ideas, experiments, startups, collaborations and inventions. A sample of the research resources and opportunities for faculty members at CMU are below. For more information, we also invite you to explore the website for CMU's Vice Provost for Research.
ProSEED is a CMU-wide initiative designed to provide seed funding for new ideas and encourage boundary-crossing creativity and novel experimentation. There are a number of other grant programs in existence across campus.