Follow the Papaya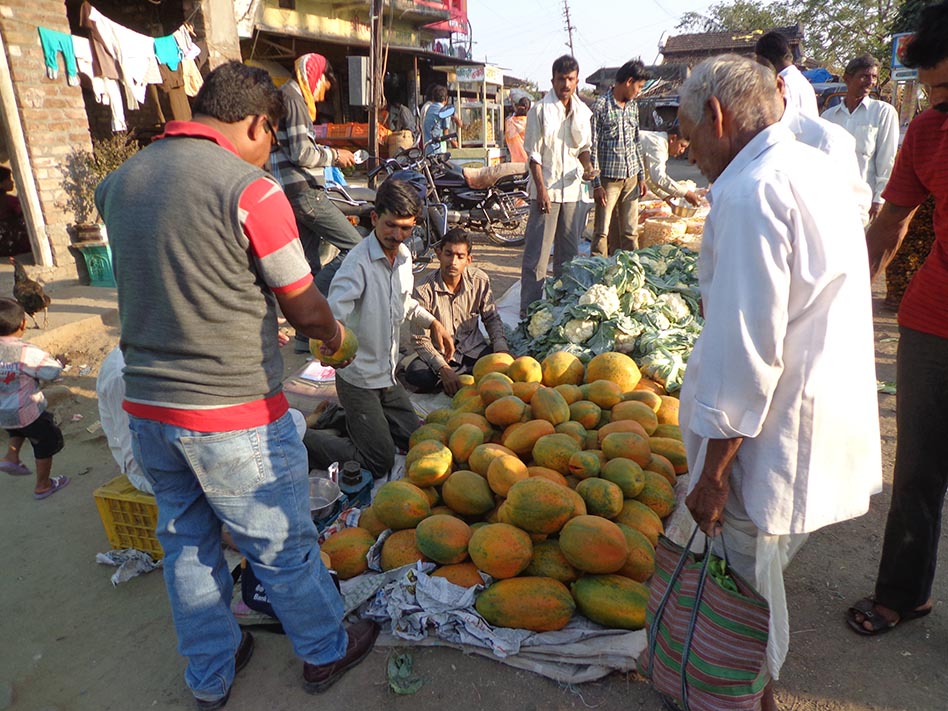 Last year, Mr. Shankar Rao earned 600,000 rupees selling papayas. To understand his success is to understand the potential of an integrated approach to sustainable development.
Recharging Water

First, the Bajaj Foundation helped Mr. Rao dig a farm pond. As part of a holistic water management system, Mr. Rao's farm pond helped prevent soil erosion and recharged his ground water and thus his well.
Diversifying Crops

The Bajaj Foundation also helped Mr. Rao avoid the monocropping and reliance on cotton that plagues many farmers in Wardha. Instead, Mr. Rao diversified his crops, and focused on more profitable investments in fruit trees, especially papaya. His papaya trees demonstrate the success of the Bajaj Foundation's investments in fruit orchards, locally known as wadis.
Selling Direct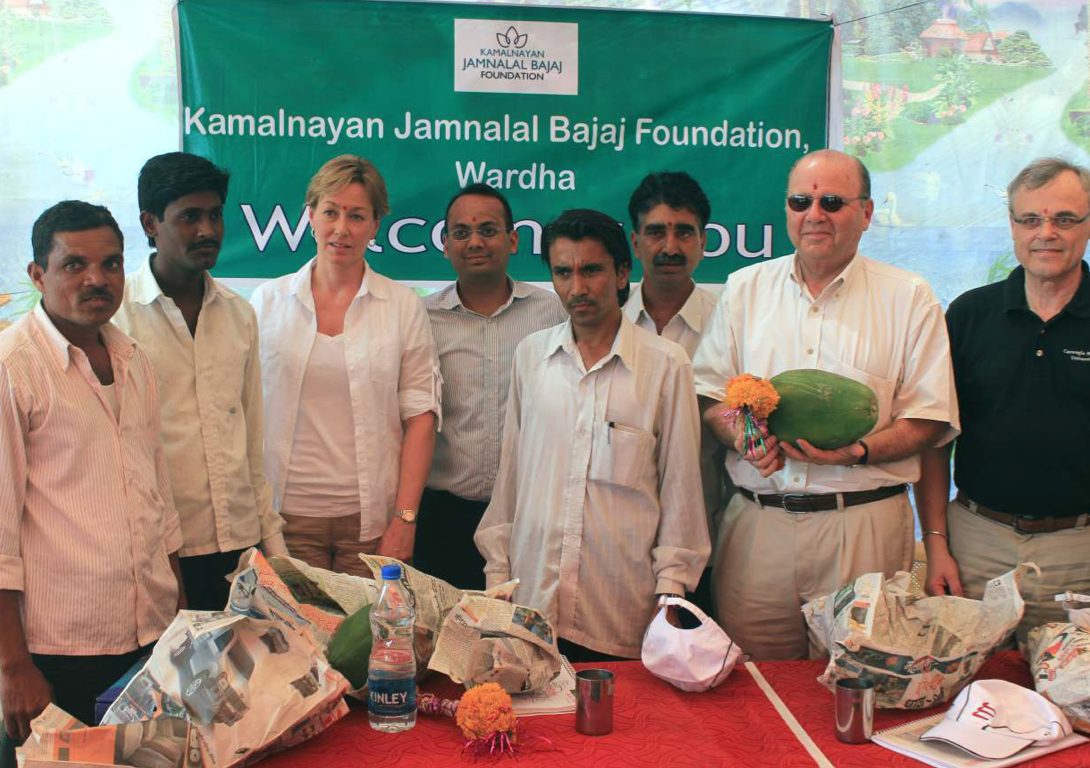 Rather than sell the papayas to a trader or middleman, Mr. Rao brought his produce to a local market where he could sell the papayas directly to consumers. He thus demonstrated one of the pillars of the Bajaj Foundation's approach to village industries: helping rural people eliminate intermediaries who drain away profit.
The Bajaj Foundation supported Mr. Rao throughout the process of turning his small 1.25 acre farm into a major source of income, hope, and papayas.
Following the Papaya

In 2012, the president of Carnegie Mellon, Jared L. Cohon, visited Wardha as the guest of the Bajaj Foundation. Fittingly, he was presented with a papaya, a small token of the many changes the Bajaj Foundation is helping bring to Wardha.