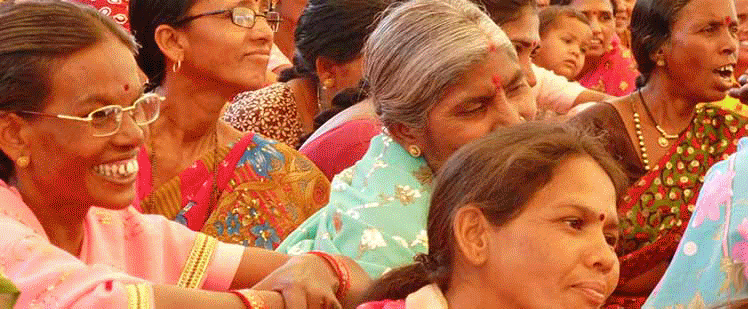 Welcome to the Bajaj Rural Development Lab
In 1936, Mahatma Gandhi built an ashram in the heart of India. Our goal is to end poverty in the villages surrounding Gandhi's ashram.
The Bajaj Lab is a partnership between Carnegie Mellon University and the Kamalnayan Jamnalal Bajaj Foundation, a large rural development organization with strong ties to Gandhi and his legacy. We educate students and researchers about the Bajaj Foundation's innovations in water management, alternative energy, women's empowerment, sustainable agriculture, and village industries.
A bridge between CMU and rural India, the Bajaj Lab helps document and support the Bajaj Foundation's efforts to create a model of rural development for India and the world. The Bajaj Foundation's work is community-driven and results-oriented. There are many ways you can get involved.