Undergraduate Financial Aid Process
A Carnegie Mellon education is an excellent investment in a student's future. Currently enrolled undergraduate students have several options for financing their education. To apply for financial aid for the 2019-2020 academic year, follow the four-step process below.
International students: Only U.S. citizens and permanent residents are eligible for federal, state, and institutional financial aid programs. International students may check with their department to learn about scholarships or fellowships for which they may be eligible.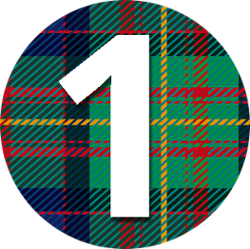 Free Application for Federal Student Aid (FAFSA)
The FAFSA is required if applying for federal financial aid programs. There are now two ways to complete the Free Application for Federal Student Aid (FAFSA) form; a redesigned https://studentaid.ed.gov/sa/fafsa website or a mobile app (available through Google Play or the Apple App Store).
We recommend using the IRS Data Retrieval Tool (DRT) to complete the FAFSA. The DRT transfer process has been improved to include stronger security and privacy protections; therefore, tax information transferred will not display on the form or Student Aid Report. Instead, the phrase "Transferred from the IRS" will appear in the fields.
Additional information: 
Apply as soon as possible after October 1.
Carnegie Mellon's federal code is 003242.
Use 2017 tax information to complete the FAFSA.
A Department of Education Federal Student Aid (FSA) ID is required. View FSA ID instructions.
The student and a parent must complete the FAFSA's electronic signature requirement.
Those selected for federal verification after FAFSA completion or those unable to use the IRS DRT will need to request an IRS Tax Return Transcript.

CSS Profile
The CSS Profile is required if applying for institutional financial aid programs. Complete the CSS Profile online at https://cssprofile.collegeboard.org. If you do not have a College Board account, you will need to create one in order to complete your CSS Profile application. Carnegie Mellon receives your data electronically from CSS, so there is no need to send copies. The CSS Profile is not required if applying only for federal financial aid.
Noncustodial Parents
In the case of divorced or separated parents, the noncustodial parent will complete an additional CSS Profile application using different College Board accounts/log-in credentials. For more information, see Info for Divorced and Separated Parents. The noncustodial parent will be charged a $25 fee regardless of the number of colleges requiring the information. Noncustodial parent 1040's or other tax information is not required. 
Additional information: 
Carnegie Mellon's CSS College Code is 2074.
Have your tax returns and financial documents available.
The application fee is $25 and an additional $16 for each college.
Print the acknowledgement upon completion and print a copy of the Profile for your own reference.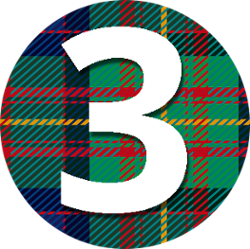 2017 Tax Returns & W-2 Forms
Tax documents may be requested under the following circumstances:
Student did not apply for aid in the previous academic year
Student did not attend Carnegie Mellon in the previous academic year
Student filed a FAFSA and/or CSS Profile using estimated information
As required by federal regulation or by our professional review
Students may log in to Student Information Online (SIO) to view a list of requested financial aid documents. Under the 'Finances' tab in SIO, select 'Financial Aid Status/Award' and log in to the 'Financial Aid Portal'. Once in the portal, select the 'Documents' tab to view a list of requested documents.
Additional information: 
Documents may be submitted via the College Board's Institutional Documentation Service (IDOC) at https://idoc.collegeboard.org/idoc/. All requested documents should be submitted in one IDOC packet. View the IDOC tutorial for more information. Documents should not be sent to CMU unless otherwise directed.
Parents/guardians and students should submit signed copies of all pages and schedules of their 2017 federal tax returns and W-2 Forms, if requested to do so. Partnership Schedule K-1 from Form 1065 and/or Form 2555 (Foreign Earned Income), if required by the IRS, should also be submitted.
Parents/guardians and students required to file an Income Tax Return in a country other than the U.S. should provide CMU with a copy of a foreign tax return and provide tax information translated into U.S. dollars on a U.S. tax return. This translated tax return must be signed by you and the tax accountant who translated the income.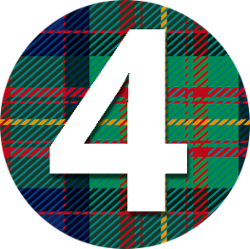 MPN & Entrance Counseling
All first-time Federal Direct Loan borrowers are required to complete entrance counseling. The entrance counseling session provides information about borrower rights and responsibilities. CMU will be notified when a student has completed online entrance counseling. Funds will not be disbursed until the entrance counseling session has been completed. Students who completed a federal entrance counseling session while at CMU, do not have to complete another session.
---
Financial Aid Eligibility Notification
Once a student completes all of the steps above, a financial aid package will be determined. The Student Financial Aid Office will notify the student by email that a financial aid award letter has been posted to SIO. The letter contains information and further instructions regarding the student's eligibility and awards. If a student's circumstances change, then financial aid eligibility will be re-evaluated and the student will receive notification that a revised award letter is available in SIO. 
---
Missing Documents
If we are unable to process a student's financial aid package due to missing documents, a Financial Aid Alert email will be sent to the student requesting the required documents by a specified date. Until the entire application process is completed and all required documents are submitted, our office may be unable to complete a student's financial aid package. Students may log in to SIO to view documents that have been received by our office. View instructions for submitting missing documents.