March 29, 2023
Personal Mention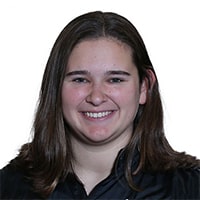 Sophomore Katie Monahan broke her own school record in the shot put at the Washington and Lee Track and Field Carnival. She won the event with a toss of 12.44 meters breaking her previous mark of 11.97 meters set at the same meet last season. The sophomore also turned in two fifth-place showings, as she recorded a career-best throw in the hammer with a toss of 42.49 meters and then recorded a throw of 35.23 meters in the discuss. Monahan's shot put mark currently ranks second nationally and tops in the UAA with her throw in the hammer ranking second in the UAA and 21st nationally. Read the story.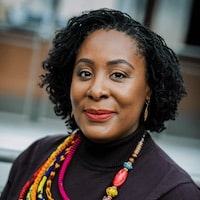 Uju Anya, a professor of modern languages, was awarded the Mellon Foundation's New Directions Fellowship. Through her research and teaching, Anya currently promotes rich, culturally relevant and meaningful experiences in language learning for Black students. Through the fellowship, she will seek training in a new field — entertainment technology and game design — to create multilingual game-based experiences in online virtual reality platforms for Black youth from the U.S., Brazil, Colombia and across the Americas. Read the story.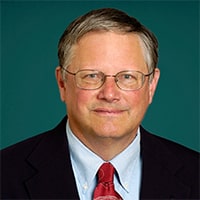 Chris Hendrickson, director of CMU's Traffic21 Institute, was recently announced as 2023 recipient of the ASCE James Laurie Prize by ASCE Transportation and Development Institute. Hendrickson has a distinguished career in transportation engineering, planning, and management that spans over four decades. Beginning his career at CMU in 1978 as an Assistant Professor in the Department of Civil and Environmental Engineering, Hendrickson has made significant contributions to the field. His work has a particular focus on design for the environment, transportation systems, construction project management, finance and computer applications. In addition to his academic and research contributions, Hendrickson is the co-author of eight civil engineering books and holds one patent. Read the story.
Who's New at CMU?
Carnegie Mellon welcomes the following new staff members this week.
Rachel Hidek, Early Child Educator, HR Operations;

Julia Chadwick, Temporary Employment Service, HR Operations;

Angela Bastidas, Help Desk Support Technician, Computing Facility;

Ambar Cano, Temporary Employment Service, HR Operations;

Baiyinah Brookins, Temporary Employment Service, HR Operations;

James Bruce, Temporary Employment Service, HR Operations;

Joshua Sutton, Purchasing Agent, Storeroom/inventory Operations, Facilities Management Services;

Kyle Rountree, Assistant Football Coach/Defensive Assistant, Athletics & Physical Education;

Michael Brown, Hourly Shuttle/Escort Driver, Shuttle Service;

Nicholas Piscitelli, Manager, Health and Welfare Benefits, HR Benefits;

Rebecca Devereaux, Multimedia Specialist, University Communications and Marketing;

Samuel Muoio, Security Officer, University Police; and

Vanessa Manz, Part-Time Application Reader, Integrated Innovation Institute