February 22, 2023
Personal Mention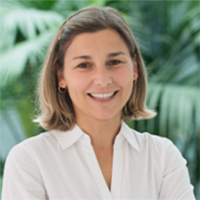 Inês Lynce, the director of the CMU Portugal Program, is a computer scientist highly recognized for her work in the field of Artificial Intelligence. Under an invitation by Ciência Viva to celebrate the International Day of Women and Girls in Science in February, she was part of the Roundtable "Pergunta-me o que é ser cientista" (Ask me what it means to be a scientist), where female researchers and university students from different areas of science shared ideas on what it means to be a "woman in science" in each one of their fields. Lynce considers these kinds of activities "essential to share experiences with a new generation of students but also with their parents. Initiatives like this, addressed to families, are crucial because parents or guardians have a huge impact on what children choose to be, and their support is essential to follow their dreams." Read the story.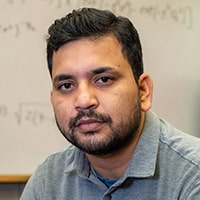 Doctoral student Kuldeep Sharma was recently awarded the J. Michael McQuade Fellowship in Physics for his research using computational techniques to study black holes and the gravitational waves they produce to reveal information about stars and galaxies across cosmic time. "I'm looking at one aspect of the collisions of individual stars in certain regions where the densities of stars are very high, which leads to the formation of massive stars and then the formation of massive black holes," Sharma said, who previously worked under the supervision of then-Carnegie Mellon Assistant Professor Sergey Koposov on mass estimation of the Large Magellanic Cloud using the proper motion data of Blue Horizontal Branch stars from Gaia. Read the story.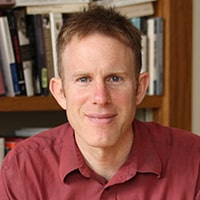 Nico Slate, professor and head of the department history in the Dietrich College of Humanities and Social Sciences, recently received a fellowship from the National Endowment for the Humanities to support his research on the Highlander Folk School and the role of education within the civil rights movement. Slate's work uses hundreds of hours of recordings overlooked by scholars in the past. "More than any particular lesson or idea discussed at Highlander, it was the process of learning together that empowered civil rights activists," Slate said. "The variety of ideas debated at Highlander reveals the breadth of the civil rights movement and the many ways it built upon the long and varied history of African American freedom struggles." Read the story.

Who's New at CMU?
Carnegie Mellon welcomes the following new staff members this week.
Jayant Sravan Tamarapalli, Research Associate, Language Technologies Institute;

Sahiti Yerramilli, Research Associate, Language Technologies Institute;

Leah Clemens, Early Childhood  Teacher, Children's School;

Nyssa McCarthy, Temporary Employment Service, HR Operations;

Bharani Ujjaini Kempaiah, Research Associate, Language Technologies Institute;

Jarlin Vasquez, Security Officer, University Police;

Ke Sun, Research Associate, Language Technologies Institute;

Kushagra Mahajan, Research Associate, Language Technologies Institute;

Quinn Guy, Senior Administrative Coordinator – Dean's Office, Tepper School of Business;

Thomas Hoffmier, Facilities Coordinator, Materials Science & Engineering;

Sarah Miyashita, Temporary Employment Service, HR Operations;

Sayani Kundu, Research Associate, Language Technologies Institute;

Stephen Shephard, Sponsored Research Administrator, Neuroscience Institute; and

Stacie Gardner, Assistant Director of SLICE, Campus Engagement