February 01, 2023
Personal Mention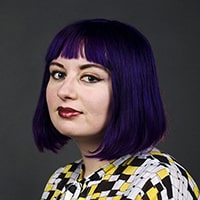 Angela Washko, a professor of art, was awarded a 2023 USA Fellowship in the Media category. The fellowship, which provides $50,000 in unrestricted funds, is by nomination only and is widely considered one of the most prestigious awards given to contemporary artists working in the United States. Washko plans to use the award to develop two projects: a documentary series for television in partnership with Vice Studios and a videogame titled "Mother, Player" inspired by her own experience becoming a mother during a global pandemic. Read the story.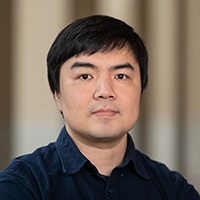 Jian Ma, a professor of computational biology in the School of Computer Science, has been elected as a fellow of the American Association for the Advancement of Science (AAAS). He received the recognition "for significant contributions to the development of computational biology methods for studying genome structure and function." His research focuses on developing computational methods — particularly machine learning algorithms — to uncover the human genome and cellular organization and study their implications for health and disease. Read the story.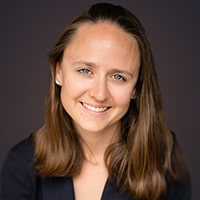 Alumna Genoa Warner was honored with the Lou Guillette, Jr. Outstanding Young Investigator Award for her work in the field of endocrine disruption as well her strong commitment to mentorship. A former member of the lab of Terry Collins, the Teresa Heinz Professor of Green Chemistry, Warner co-invented a new generation of TAML catalysts, which have patents in the United States and the European Union. The catalysts are small molecules that mimic oxidizing enzymes and break down harmful organic compounds, notably pharmaceuticals that end up in waterways. Read the story.
Who's New at CMU?
Carnegie Mellon welcomes the following new staff members this week.
Dru Balestino, Laborer I, FMS - New Employee Development;

Jeffrey Ross, Assistant Director, Development, University Advancement;

Joseph McIlvenny, Sr. System Designer, SEI Cyber Security Foundations;

Joseph Mullenbach, Research Associate, Human Computer Interaction Institute;

Juan David Contreras, Controls Engineer, Robotics Institute, NREC;

Minzhuo Huang, Research Assistant, Chemical Engineering;

Nathaniel Robbins, HVAC Mechanic I, FMS - New Employee Development;

Paul Simon, Carpenter I, FMS - New Employee Development;

Paul Yeater, Administrative and Communications Coordinator, Community Life;

Richelle Brown-Robinson, Administrative Associate, Software and Societal Systems Department;

Vanessa Frost, MTS - Researcher, SEI Monitoring and Response; and

Ariel Norling, Design METALS Mentor, Human Computer Interaction Institute.
Did You Know?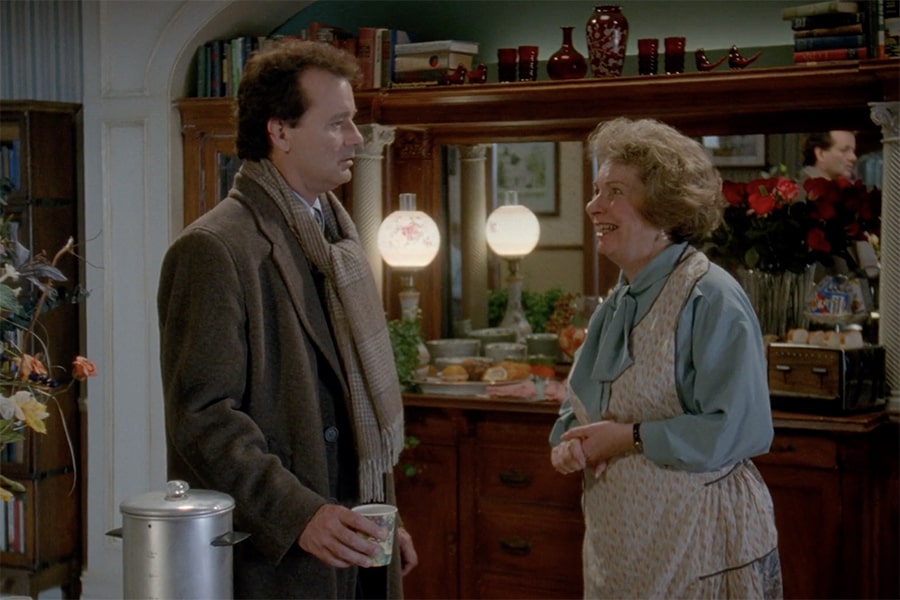 Innkeeper Mrs. Lancaster, portrayed by Angela Paton, speaks with weatherman Phil Connors, portrayed by Bill Murray, about an impending blizzard in the movie "Groundhog Day."
Carnegie Mellon alumna Angela Paton portrayed Mrs. Lancaster, the the kind-spirited innkeeper in the 1993 movie "Groundhog Day." Paton graduated from Carnegie Tech in 1951 with a degree in dramatic arts. Her storied career continued for decades with roles in film and television and her founding of the Berkeley Stage Company with her husband Bob Goldsby.