April 26, 2023
Personal Mention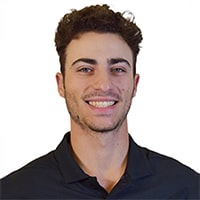 Graduate student Henry Scavone was named University Athletic Association (UAA) Men's Golf Athlete of the Week following his performance at the Western Pennsylvania Intercollegiate Competition. Scavone helped the Tartans win the 36-hole competition. He carded the lowest individual round in the program's history with a seven-under par 63 over the final round. The graduate student was tied atop the individual leaderboard with a 141 following 36 holes. He then claimed the individual medalist after winning a seven-hole playoff draining a 25-foot putt for birdie. In 22 rounds this season, Scavone has an average 73.8. Read the story.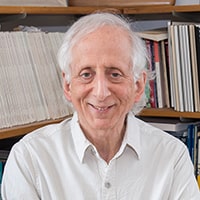 Baruch Fischhoff, the Howard Heinz University Professor in the Department of Engineering and Public Policy and the Institute for Politics and Strategy, has been selected to give this year's prestigious Clarendon Lectures in Management Studies at the University of Oxford. The Clarendon Lectures in Management Studies are jointly organized by Oxford University Press and the Saïd Business School. Every year a leading international academic is invited to give a series of lectures on a topic related to management education and research, broadly defined. The lectures form the basis of a book subsequently published by Oxford University Press. In his series of lectures, Fischhoff will explore how the studied myopia of our academic disciplines both provides unique insights and impedes our wisdom, usefulness, and social acceptability.  Read the story.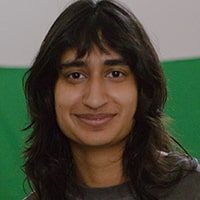 Senior Ajunie Virk was selected for a residency at Skowhegan, one of the most prestigious and important residency programs in the United States. Virk is pursuing a degree in the Bachelor of Humanities and Arts (BHA) program. It is exceptionally rare for a graduating undergraduate student to be selected for the program. Skowhegan seeks each year to bring together a diverse group of individuals who have demonstrated a commitment to artmaking and inquiry, creating the most stimulating and rigorous environment possible for a concentrated period of artistic creation, interaction and growth. Founded by artists, and still governed by artists, the program provides an atmosphere in which participants are encouraged to work free of the expectations of the marketplace and academia. In order to allow others entry, no participant is allowed to return for a second summer. It is a once-in-a-lifetime experience. Read the story.
The Cohon University Center is saying a fond farewell to a longtime employee who is retiring.
          Stanley Krowitz is retiring on May 6 after 23 years as the Events and Facilities Coordinator in the Cohon University Center. Nicknamed by alum Peter Masters as "The Guardian of the UC," Stan's passion for Carnegie Mellon has spanned decades. He won the 2011 Andy Award for "Community Contributions" in recognition for his efforts in ensuring that all CUC events occur seamlessly and without a hitch, all with an enduring smile.
          Stanley has been an indispensable part of the campus community, recognized by students, faculty and staff alike for his dedication. His commitment extended to saving the life of faculty member Zack Rubinstein who suffered cardiac arrest while playing in a lunchtime basketball game in the Wiegand Gymnasium. Alongside CMU police officer Brant Waugaman who initiated CPR, Stan quickly pulled an AED machine off the wall outside the gym, and twice administered shocks that restarted Rubinstein's heart.
          Growing up in the shadow of the Carnegie Techincal Schools as a child, Stan says it has been an honor and privilege working at Carnegie Mellon among brilliant faculty, hardworking, dedicated staff, the absolute "best, brightest and nicest students" and especially his wonderful CUC "family" which included Director Marcia Gerwig, Associate Director Jesse Koch and colleagues Judy Robinson, Katie Robertson, Liz Weiss, Angie Joliceur and Shannon Mominee.
          And best of all along the way, Stan was blessed to meet and marry the love of his life, Louise Krowitz, who works in Enrollment Services and is currently in her 43rd year at Carnegie Mellon.
          Stanley will be missed by his friends and colleagues. He is wished much happiness as he pursues this next chapter in his life.
Who's New at CMU?
Carnegie Mellon welcomes the following new staff members this week.
Ciara OConnor, Senior Marketing Strategist, CMU Online Operating Unit Administration;

Dany Ricci, Temporary Employment Service, HR Operations;

Kel-Lisa Sebwe, Administrative Assistant to the Head, Department of Psychology;

Margaret Sperling, Temporary Employment Service, HR Operations;

Taylor Zahairagunn, Business Process Consultant, Business Innovation Office, Computing Services;

Alexander Nunley, Senior Windows Systems Administrator, Software Engineering Institute;

Gail Follador, Accounting Assistant II, Sponsored Project Accounting, Finance Division;

Mana Masuda, Research Associate I, Robotics Institute;

Nicholas Ennulat, Temporary IT Support Associate, Software Engineering Institute;

Or Patashnik, Research Assistant, Robotics Institute;

Oleg Sopel, Linux Systems Administrator, Software Engineering Institute;

Sherry Pipchok, Supervisor, Central Warehouse and Distribution, Facilities Management Services; and

Kevin Hyekang Joo, Research Associate I, Robotics Institute