April 19, 2023
Personal Mention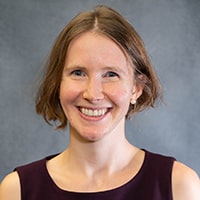 Theresa Anderson, a professor of mathematical sciences, received a Faculty Early Career Award (CAREER) from the National Science Foundation to build bridges between number theory and harmonic analysis, two areas of mathematics often viewed as separate. One of the most prestigious awards for young faculty, CAREER awards recognize and support those who exemplify the role of teacher-scholars through their outstanding research and teaching. "In my work, I tend to connect areas of mathematics, pulling techniques from a variety of fields to go out of my comfort zone and explore new things," Anderson said. Under the grant, Anderson will explore areas broadly in analysis or number theory. First, she is working to develop the infrastructure to travel between number theory and analysis in order to analyze discrete sets that encode curved surfaces. She also plans to explore hidden number theoretic properties in the building blocks of harmonic analysis. And, as a third bridge across the two fields, Anderson will be integrating Fourier analysis to better predict the behavior of a random object of algebraic interest. The award will also support Anderson's teaching and mentoring. She is creating a class on a topic involving analysis and number theory, where she will develop the needed number theory along the way. Read the story.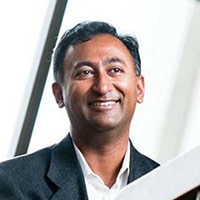 Sayeed Choudhury, director of the Open Source Programs Office, is the featured speaker for the 2023 Copley Library's Digital Initiatives Symposium. His talk is titled "How Open Scholarship will Help Reboot the World." It examines the role of libraries and other cultural heritage institutions in expanding access to open scholarship, to empower people and profoundly benefit global society — especially in the wake of the unprecedented change of the last three years. Read the story.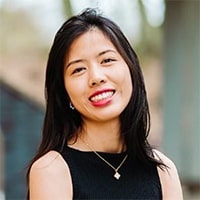 Jinding Xing, a Ph.D. candidate in civil and environmental engineering, has been awarded the prestigious Robert E. Uhrig Graduate Scholarship by the Human Factors, Instrumentation, and Controls Division (HFICD) of the American Nuclear Society (ANS) for her research using augmented reality on mitigating human error in dynamic contexts, particularly in the operation of nuclear power plants. Xing's research focuses on mitigating human error in dynamic contexts, particularly in the operation of Nuclear Power Plants (NPPs). To achieve this, she employs advanced techniques such as Digital Twin, Augmented Reality, and Machine Learning. Xing's passion for the nuclear industry was sparked by her PhD project, which is funded by the Department of Energy and aims to develop context-aware augmented reality glasses for nuclear field workers. "I am deeply honored to receive the Robert E. Uhrig Graduate Scholarship and would like to extend my appreciation to my project collaborators for their support and guidance on the DOE project. Special thanks go to my advisor, Professor Pingbo Tang, for his continuous guidance and support throughout my academic journey," she said. Read the story.
Who's New at CMU?
Carnegie Mellon welcomes the following new staff members this week.
Rachel Burress, Administrative Assistant II, Cylab;

Ananya Srivastava, Research Assistant, Robotics Institute – Campus;

Clark Jackson, Help Center Consultant, Client Experience (Comp Services);

Joshua Bitler, Recruiting & Student Services Manager, Online Education Unit, CMU Online Operating Unit Administration;

Anna DeFilippis, Temporary Employment Service, HR Operations;

Arshveen Gadhok, Art Director, Tepper School of Business;

Andrea Goeringer, Project Manager, Digital Operations, University Communications & Marketing;

Daniel Brady, Integrated Security Technician, University Police;

Mario Toniolo, Laborer I, Facilities Management Services; and

Justin Wasserman, Research Assistant, Robotics Institute