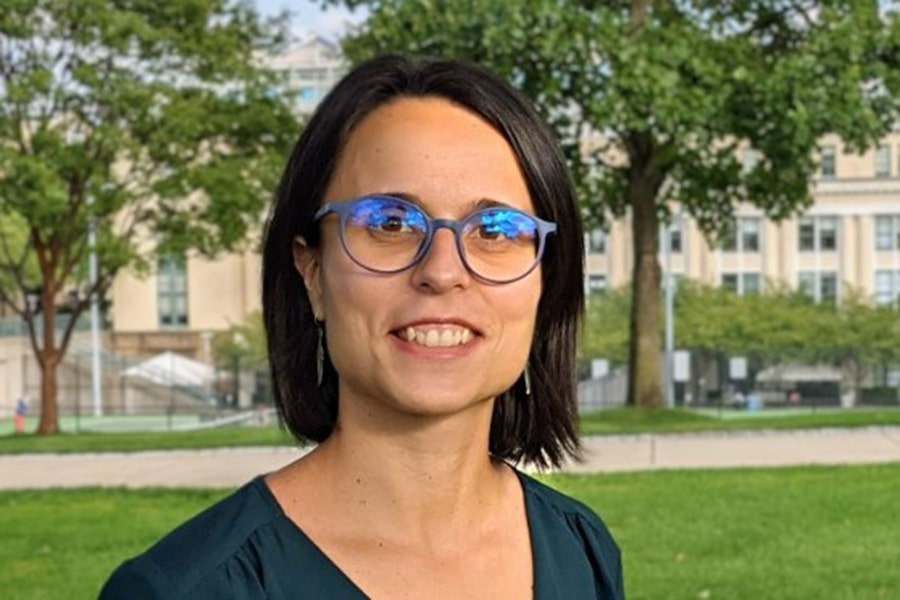 August 31, 2022
Personal Mention
Alumna Nuria Ballesteros Soria has joined Carnegie Mellon as a special faculty member in the Dietrich College of Humanities and Social Sciences' Dean's Office. Ballesteros Soria received her Ph.D. in Second Language Acquisition from the Department of Modern Languages last May. Duing her doctoral studies, Ballesteros Soria participated in fellowships with the Dietrich College, Eberly Center for Teaching Excellence and Student Academic Success Center. In fall 2020, Ballesteros Soria received Dietrich College's Graduate Student Teaching Award. "CMU has been an incredible home for me over the last four years. CMU's faculty, students and staff have truly shaped who I am as an instructor, educational developer and researcher. My new position is a great opportunity for me to pay back the CMU community by contributing to curriculum design, program assessment, faculty success and student learning across Dietrich College," Ballesteros Soria said. During her three-year appointment, Ballesteros Soria will teach two courses to first-year students as part of the Grand Challenge Seminars, which focus on real, complex global problems like health disparity, racism or data and democracy. Find out more about Ballesteros Soria.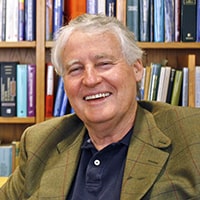 Terry Collins, the Teresa Heinz Professor in Green Chemistry, wrote an op-ed in Environmental Health News about the recent breakthrough of a new technique that would remove PFAS molecules, commonly known as "forever chemicals" from the environment. PFAS are a group of manmade chemicals used in a vast number of consumer and industrial products. They're often referred to as "forever chemicals" because most don't break down. "This is neat chemistry, but it is not a potential solution to the health, environment or fairness dimensions of any real PFAS problem," writes Collins, director of CMU's Institute for Green Science. "The environment is already totally unacceptably contaminated with PFAS and will be for decades even if not another PFAS molecule is ever sold again. You would have to be able to apply this new process with prior PFAS concentration to oceans, lakes and rivers just for starters to have a 'powerful solution,' and this is a ludicrous thought." Collins says the only viable solution to PFAS pollution is to stop making all PFAS compounds. Read Collins' op-ed.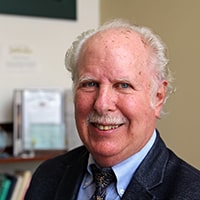 Robert Cavalier, teaching professor emeritus in the Philosophy Department and director of the Program for Deliberative Democracy, wrote an op-ed in the Pittsburgh Post-Gazette titled "Why Post-Dobbs America Will Vote Pro-Choice." In his piece, Cavalier discusses the Dobbs decision and the recent vote to secure abortion rights in Kansas. "You don't have to be a shoemaker to know if the shoe fits," Cavalier writes. "Removing abortion rights will lead to draconian abortion restrictions. Regardless of whether you are a Republican, Democrat or Independent or whether you are 'pro-choice' or 'pro-life,' you will recoil from giving the State such control over people's private lives and personal decisions. This is why most Americans intuitively support some form of Roe and why, in a Post-Roe world, they will not support giving such control to the States and State Legislators."  Cavalier's interests focus on the field of deliberative democracy. He is a principal investigator on projects involving deliberative polling and other forms of democratic dialogue at the local, regional and national level. Learn more about Cavalier.