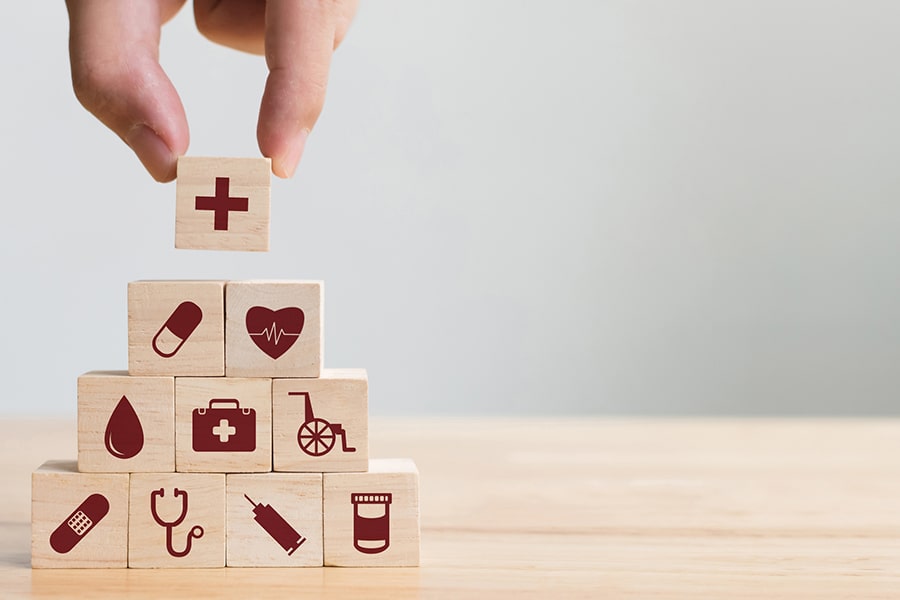 October 26, 2022
News Briefs
Attention Faculty & Staff: Open Enrollment Runs Through Nov. 14
Open Enrollment for 2023 benefits is underway and ends at 5 p.m. ET, Monday, Nov. 14. Open Enrollment is your annual opportunity to review your benefit coverage options and make selections for the upcoming calendar year.
Elections made during Open Enrollment are effective January 1, 2023, and remain in effect for the calendar year. Open Enrollment is the only time you can change your benefit elections unless you experience a qualified life or family status change.
Enrollment changes can be submitted online through Workday. For information about 2023 benefits, including plan changes, rates, the 2023 Benefits Guide and the Open Enrollment System Guide, visit the Open Enrollment website.
Benefits & Fitness Fair Returns In Person Nov. 2
Join us for an in-person Benefits & Fitness Fair on Wednesday, Nov. 2 from 10 a.m. to 2 p.m. in the Cohon University Center's Rangos Ballroom.
Representatives from the benefit plan providers and the Office of Human Resources will be available to answer questions.
The fair will also include health and fitness information, raffles and giveaways.
Giant Eagle will be administering flu vaccinations at no cost to faculty and staff members. To obtain your flu vaccine, you will need to present your CMU ID card. No appointments are required for flu vaccinations during the Benefits & Fitness Fair. Remember to bring your Giant Eagle Advantage Card to receive a $5 credit.
The Office of Human Resources has also scheduled virtual events to provide assistance to faculty and staff members as they navigate their benefits elections. You are encouraged to participate in a virtual event to learn more about your benefits options and get help making elections in Workday.
Students Win Gold Award for AI-Driven Airport Assistant
Master's degree students in the School of Design, Weijie Wang, Devika Pillai, Matt Muenzer and Youngryun Cho won the Gold Award at the HCII 2022 Conference for their team project, PIA. Days after this announcement, their work also received the Notable Interaction Award from Core 77.
Their project, "PIA - Intelligent Voice Assistant for Pittsburgh Airport," proposes an AI-driven digital assistant to ease the airport experience. "We all know that flying commercially can end up being a total mess, and have all been in a position where we felt helpless," Wang said. "From late or canceled flights, missed connections, long lines, crowded terminals, and unappealing food, the current traveler experience can be complicated and disconnected."
The team didn't want their design to be confined to the airport itself. The design covers the holistic commercial flying experience, including travel timing to and from the airport, multilingual assistance, intelligent flight updates and more. The team drew from research at the Pittsburgh International Airport, as well as familiar experiences dealing with travel logistics.
"We visited the Pittsburgh Airport during our initial research phase, but also could draw upon a rich stock of pain points and insights that people had all throughout the journey — before the airport, at the airport and after leaving the airport. We saw a massive opportunity for design intervention in the space and were eager to dig into it," Pillai said.
HCII Researchers Awarded $2M Grant To Test AI-Based Mobile Tutoring Software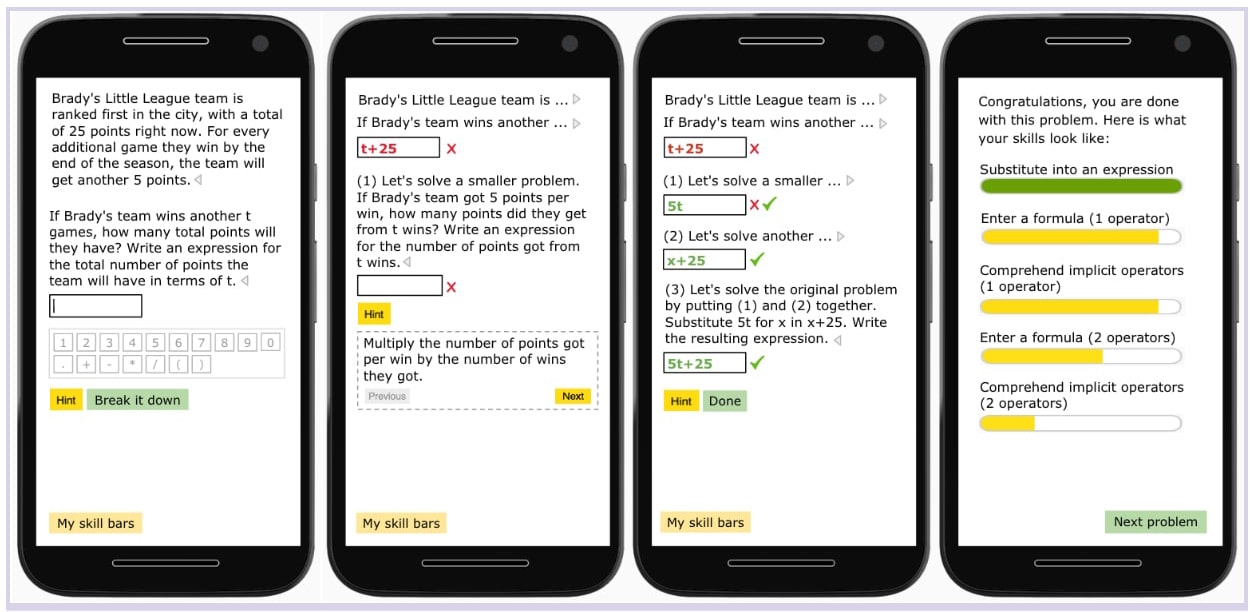 Homework can be extra difficult for middle school students facing limited access to technology, lack of parental support or other factors that could hinder their learning.
To help, School of Computer Science researchers in the Human-Computer Interaction Institute will use a $2 million grant from the U.S. Department of Education's Institute of Education Sciences to develop and test a smartphone-based tutoring system for middle school mathematics that's rooted in artificial intelligence.
The project, "Optimizing AI-Based Tutoring Software for Middle-School Mathematics on Smartphones," aims to understand if data-optimized AI-based tutoring software, smartphones and social motivation can work together to enhance learning.
Find out more about the project.
Talk to the Provost During Office Hours Oct. 31
Provost Jim Garrett will continue to host office hours for students, faculty and staff this fall. Office hours vary to accommodate the variety of community members' schedules and will be held at the dates and times below:
Monday, October 31 from 9:30 - 11 a.m.;
Wednesday, November 30 from 2 - 3:30 p.m.; and
Wednesday, December 14 from 9 - 10:30 a.m.
Appointments will be made in person on a first-come, first-served basis. All office hours will be held in CCR East in Warner Hall, unless otherwise noted.
Please join Provost Garrett to share your feedback and ideas or just to say "hi." He is always happy to meet and talk to the community about their experiences and ways we make the CMU experience better for everyone.
Nominate an Educator for the 2023 Celebration of Education Awards
Each spring, the CMU community recognizes educators who exemplify the university's standards of excellence in education at the Celebration of Education Awards Ceremony.

Nominations are now being accepted for 2023 and you are encouraged to nominate an educator whom you admire for their outstanding contributions to the university's educational mission.

To be considered, nominations must be submitted by Monday, November 7. Visit the Celebration of Education website to learn more about the award categories and nomination process.
Who's New at CMU?
Carnegie Mellon welcomes the following new staff members this week.
Vitalii Shevchenko, IT Support Consultant, MCS Dean's Office;

Andrew Mueller, Machine Shop Assistant, Robotics Institute – Campus;

Christopher Shawkey, Accredited Network Administrator, SEI OCOS Security Services;

Christopher Zebley, Business Manager - Department of English;

Daniela Resasco, Robotics Engineer, Robotics Institute, National Robotics Engineering Center

Erin Hartung, Administrative Coordinator/Buyer, Mechanical Engineering;

Jiahe Xu, Software Engineer, Robotics Institute – Campus;

Leah Yacknin-Dawson, Academic Program Manager, Student Academic Success Center;

Marlon Mejia, UX Designer, SEI OCOS Tssp;

Morgan Altmyer, People Operations Coordinator, SEI Do HR;

Rebecca Cochran, Biological Safety Technician, Enterprise Risk Management Services;

Xuemei Wang, Senior Accountant, Controller;

Zacheriah Jarvis, Accountant, Financial Reporting;

Evy Meinders, Research Associate III, Mechanical Engineering;

Allison Gitlitz, Part-time Admissions Officer Central, Undergraduate Admissions;

Carolyn Taraban, Temporary Employment Service, HR Operations;

Colin Shaunnessey, Part-Time Assistant Men's Basketball Coach, Athletics & Physical Education;

Dale Mayeda, Adjunct Instructor, Integrative Design, Arts and Technology;

Jessica Gibboney, Administrative Coordinator - Athletics and Recreation, Athletics & Physical Education;

Kyle Blokzyl, Research Administrator, Electrical & Computer Engineering;

Lisa Carlucci, Part-time Admissions Officer Central, Undergraduate Admissions;

Michael Henry, Admissions Officer Central, Undergraduate Admissions;

Mihaela Lyutskanova, Temporary Employment Service, HR Operations;

Simone D'Rosa, Strategic Projects Manager, Eberly Center; and

Xinyu Yang, Learning Experience Researcher, Human-Computer Interaction Institute.