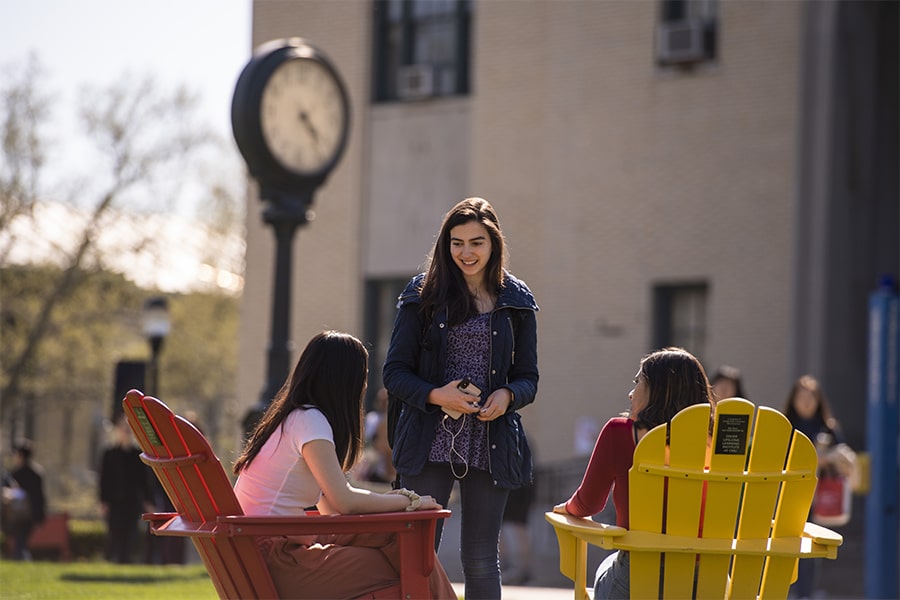 March 16, 2022
You Spoke, We Listened
Pilot Year of Employee Resource Groups Is Underway
By Kelly Saavedra ksaavedra(through)cmu.edu
Faculty and staff who identify with historically marginalized groups have requested opportunities to connect with others and expand their sense of belonging.  As a result, the Office of Human Resources has launched a pilot year for Employee Resource Groups (ERGs) to encourage cultural awareness and community engagement. The ERGs are intended to serve as an employee support system open to anyone interested in awareness, personal growth, information and sharing ideas.
Three groups have been established for the pilot year and have begun growing their memberships in support of military veterans, Black faculty and staff, and LGBTQIA+ faculty and staff in the campus community. Each group is co-led by two faculty or staff members tasked with keeping the group on point while they engage members in a discovery process to determine what kinds of activities and events members are interested in creating to promote awareness, social engagement, networking and professional development opportunities.
CMU's leadership is committed to the long-term sustainability of employee resource groups. To support this, a senior advisory committee (SAC), made up of vice presidents, vice provosts and deans, has been created. The SAC is a signal to employees that CMU is committed to diversity and inclusion. SAC members will serve as champions who will promote ERGs to other leaders and employees as well as provide guidance, funding, mentoring, visibility, networking and other assistance in reaching goals and communicating progress.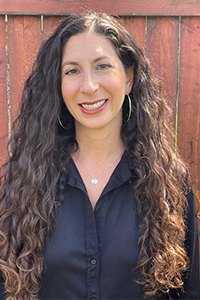 "The pilot year is about each Employee Resource Group building their membership and identity, promoting awareness, networking and creating social opportunities," said Jennifer Pablonis, HR staff ombudsperson (rt.) who has been instrumental in providing leadership and support in establishing the ERGs. "The co-leads are really taking the time during the meetings to learn what members are interested in doing and what topics they are interested in discussing, and then planning activities around that."
So far, groups have met over brown bag lunches, virtual trivia games, and professional development activities conducted by invited outside speakers. All three groups united to support a winter clothing drive that benefitted Familylinks, a family-centered non-profit organization that serves to positively impact lives through integrated community, behavioral, and social programs.
"The feedback we're getting is that employees want community. They want to know other people who have gone through similar situations as they have, and that there are individuals like themselves within the CMU family," Pablonis said.
Veterans Alliance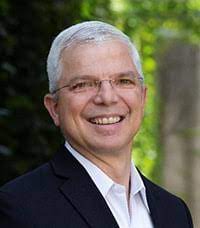 The idea of building community is what inspired Harold Ennulat, (l.) associate director of program development and transition at the SEI, to co-lead the Veterans Alliance group with Mike Danko, ROTC program manager and Veterans Services coordinator.
"I am a 21-year U.S. Air Force veteran. I've been at CMU and SEI for over 15 years now, and I wanted to see what I could do to help other veterans feel that sense of camaraderie that I think we all miss from the military," Ennulat said.
The Veterans Alliance provides active-duty military, veterans and those who feel a kinship to support veterans and military personnel a community with whom they can share similar experiences and interests, obtain resources, and have opportunities for engagement.
Sankofa — Black Faculty and Staff Alliance
Sankofa — Black Staff and Faculty Alliance is a resource group that encourages community engagement, cultural awareness, education and counseling for members through workshops, discussion groups and social events.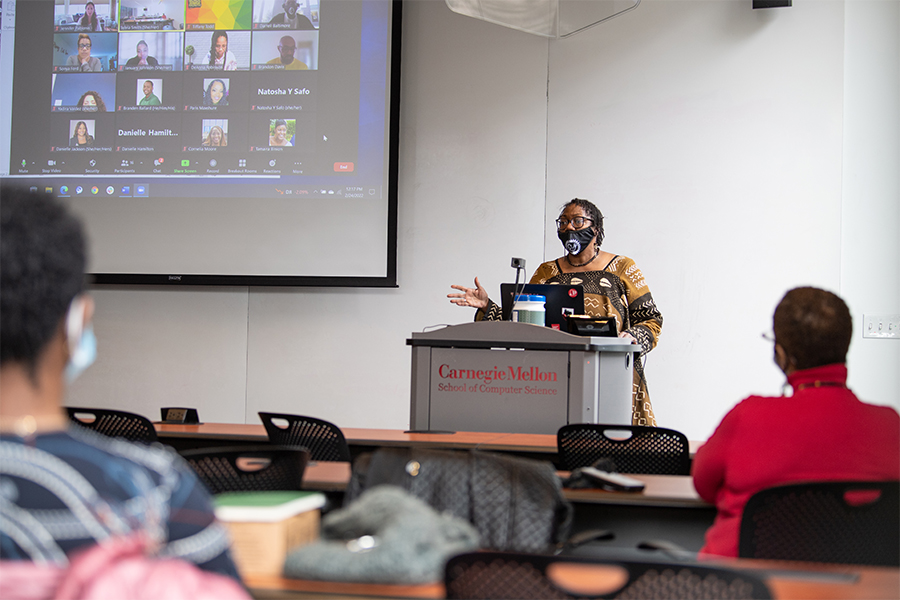 "I volunteered to co-lead this group with Darrell Baltimore in Human Resources because I saw the opportunity to serve as an influencer of DEI throughout CMU to promote growth and acceptance of Black faculty and staff," said Sylvia Smith, manager in the School of Computer Science Computer Facilities, pictured above speaking to Sankofa meeting attendees.
"We want this Employee Resource Group to promote feelings of empowerment and inclusion throughout the university," she added. "We want the assurance in knowing our contributions are acknowledged and important as Carnegie Mellon University expands and maintains a diverse community of faculty and staff as we overcome challenges in all areas of education and research around the world."
LGBTQIA+ Faculty and Staff Alliance
The LGBTQIA+ Faculty and Staff Alliance aims to unite faculty, staff and allies of the LGBTQIA+ community and provide a structured framework and network for members to improve awareness and engagement, influence a non-bias culture, and encourage inclusive collaboration.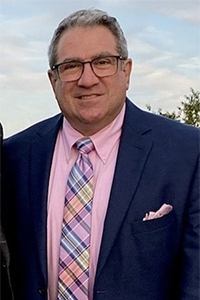 John "Jay" Marano, director of trademark licensing at CMU, co-leads the group with Lara Sullivan, an organizational change and communications manager in HR. Marano hopes the LGBTQIA+ Faculty and Staff Alliance will impact new hires from their first day at CMU, as they join a workplace in which they feel comfortable and safe to be their authentic selves.
"The opportunity to be a co-lead in the inaugural year is the right fit and the right time for me. I want to use my lifetime of personal and career experiences, leadership and interpersonal skills, to 'pay-it-forward' for other current and future Tartans," Marano said. "I hope this group creates a sustained safe environment for new and current employees."
Once the inaugural year ends, and the pilot groups are assessed, there will be an expansion of additional employee resource groups.  Please watch for additional information in the months ahead.