March 02, 2022
Personal Mention
M. Granger Morgan appeared on "60 Minutes" last Sunday in a report titled "How Secure is America's Electric Grid?" Morgan, the Hamerschlag University Professor of Engineering at Carnegie Mellon, focuses his research on addressing problems in science, technology and public policy, with a particular focus on energy, electric power, environmental systems, climate change, the adoption of new technologies and risk analysis. Morgan chaired three National Academy of Sciences reports on the power grid for the U.S. government, the most recent in 2021. An earlier report on terrorism was classified for five years. "There were concerns about the possibility that a terrorist organization could attack the grid, and around the world there have been a fair number of attacks on grids," Morgan told 60 Minutes correspondent Bill Whitaker. "The grid is physically spread all over the countryside and there are a lot of places that are vulnerable. In terms of resilience issues, there's nobody in charge. What we need at this point, is to get the White House to put all the key players together in a room to identity the biggest vulnerabilities and then take steps to reduce them. It has not been done and it needs to happen now." Watch the 60 Minutes report. Learn more about Morgan.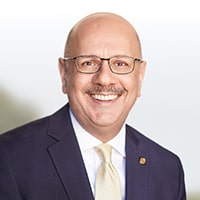 President Farnam Jahanian is participating in a virtual panel discussion this afternoon (2:45 – 4:15 p.m., March 3) hosted by the Center for Innovation Policy at Duke Law with leaders from top U.S. research universities. The panel will focus on the evolving role of higher education institutions in the American innovation ecosystem and also will feature Rebecca Blank, chancellor of the University of Wisconsin-Madison; Shirley Ann Jackson, president of Rensselaer Polytechnic Institute; Vincent Price, president of Duke University; and Kerry Abrams, dean of the Duke Law School, who will moderate. Jahanian, who led the National Science Foundation's Directorate for Computer and Information Science and Engineering from 2011 to 2014, is a prominent national voice on the importance of U.S. research universities to American prosperity, competitiveness, national security and economic development. On the panel, he will discuss how increasing federal investment in R&D at universities is necessary to improving the nation's position as a leader of innovation, technology and talent. Jahanian's participation on the Duke Law panel follows his appearance on a Conference Board panel in November and his Congressional testimony before the House Science, Space and Technology Committee last April. You can register to attend the panel discussion.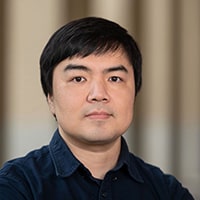 Jian Ma of the Computational Biology Department will join the American Institute for Medical and Biological Engineering's (AIMBE) College of Fellows. AIMBE's College of Fellows comprises the top 2% of medical and biological engineers in the country. Fellows are nominated, reviewed and elected by peers and current members. Ma, the Ray and Stephanie Lane Professor of Computational Biology, was recognized for developing algorithms to study human genome structure and function. Ma's research seeks to determine the implications of the genome and cellular organization for human diseases using computational innovations. He joined CMU in 2016 from the University of Illinois at Urbana-Champaign, where he was a faculty member. Ma will be inducted along with 152 colleagues during the institute's virtual annual event on Friday, March 25. More information about this year's class is available on the AIMBE website.