March 02, 2022
News Briefs
CMU Takes the Plunge to Raise $23K for Special Olympics
Carnegie Mellon's team of Polar Plungers raised $23,136 for Special Olympics last weekend. The team  included representatives from CMU Police, Campus Design and Facility Development (CDFD), and friends.
"The Polar Plunge for 2022 has come to a close and CMU's team of plungers could not be more grateful for the support you all have shown for the athletes of the Special Olympics," said police officer and plunge team captain Joe Bernarding. "A special thanks to our friends at CDFD, Ralph Horgan, Bob Reppe, Chris Deely, Jen Beck and Megan Pierce for their fantastic team spirit."
The team placed third in the overall standings behind the Port Authority Police and PIttsburgh Police, but there's still time to make a donation.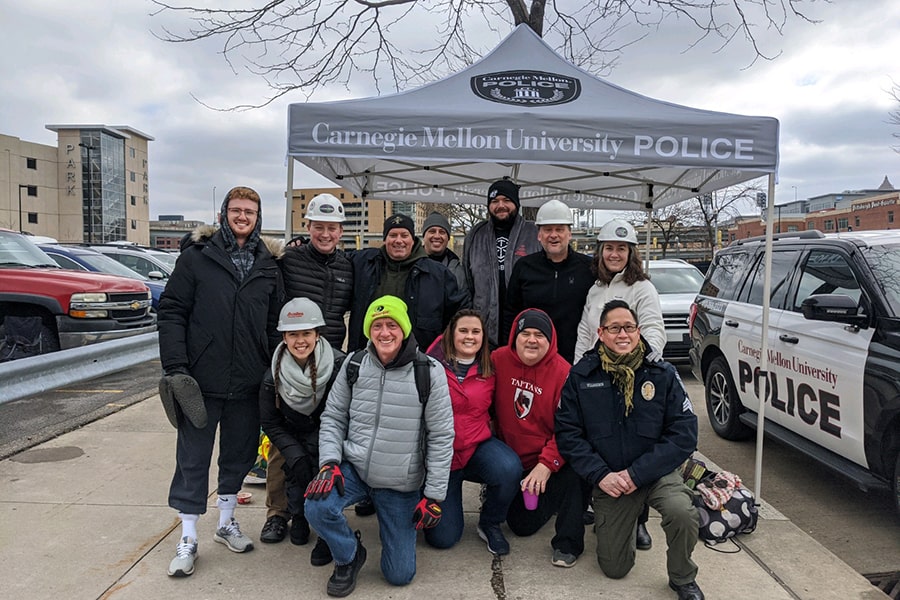 CMU's Polar Plungers: Standing (l-r): Caden Moran, Chris Deely, Lt. John Wester, Bill Lyon, Carl Bogesdorfer, Bob Reppe and Jen Beck. Kneeling (l-r): Megan Pierce, Jim Moran, Heather McClure-Bogesdorfer, Joe Bernarding and Sgt. Mark Villasenor.
CMU Shows Support for Ukraine

Carnegie Mellon students painted the Fence and the Pausch Bridge and Hunt Library were illuminated in blue and yellow in support of Ukraine following President Farnam Jahanian's email to students, faculty and staff around the world.

"The Carnegie Mellon community stands in solidarity with the people of Ukraine, and with the CMU students, faculty, staff and alumni who have loved ones in, or close ties to, that region," President Jahanian said. "We join institutions and leaders around the world in condemning these recent acts of unprovoked aggression by an authoritarian government, which are in direct contrast to basic human decency and the values of a peaceful society. We will continue to hope for a swift resolution to this heartbreaking crisis, and to the senseless human suffering and inevitable destruction it is causing."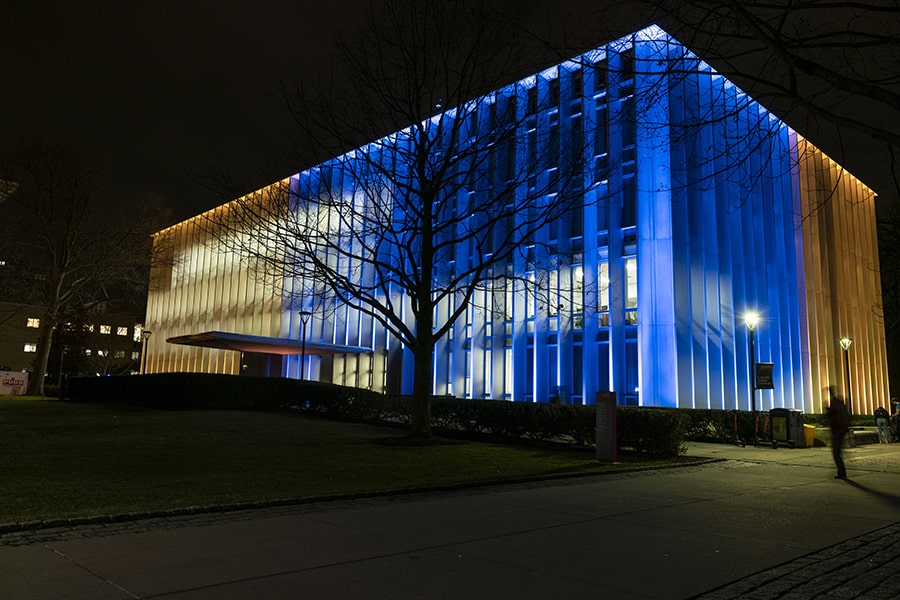 In trying times Counseling and Psychological Services is a valuable resource for students needing support. The Employee Assistance Program is available for faculty and staff.
Gift Endows Headship of Electrical and Computer Engineering
A lifetime of innovation and leadership in the suburbs of Pittsburgh has inspired an alumnus to make a generous gift to support electrical and computer engineering at Carnegie Mellon.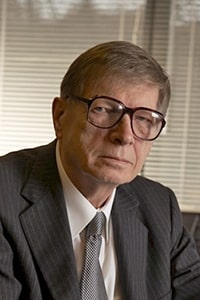 Giorgio Coraluppi has made a commitment that will endow the headship for the Department of Electrical and Computer Engineering (ECE). The Giorgio Coraluppi Headship in Electrical and Computer Engineering will provide support for the department head and for ECE's strategic initiatives and priorities.
The department is ranked No. 2 in computer engineering and No. 8 in electrical engineering in the nation by U.S. News & World Report in undergraduate engineering education. The department is also ranked in the top 10 in graduate rankings — No. 5 in computer engineering and No. 8 in electrical engineering.
"Dr. Coraluppi's generous gift will be the catalyst in the strategic growth of the Electrical and Computer Engineering Department," said Bill Sanders, the Dr. William D. and Nancy W. Strecker Dean of the College of Engineering. "I feel strongly that his partnership will help the college and ECE to reach new heights."
Believing deeply in the mission of the College of Engineering, Coraluppi is motivated to give generously because he wants to be invested in the future of the Electrical and Computer Engineering Department.
"One of the motivations was the desire to have a strong relationship with the academic institution where I had started," Coraluppi said. "I started at Carnegie Mellon University during my first years in the United States. These were important years in which I learned to appreciate this first-class academic institution. CMU reinforced my desire for intellectual openness."
Drama Students, Faculty Recognized by Institute for Theatre Technology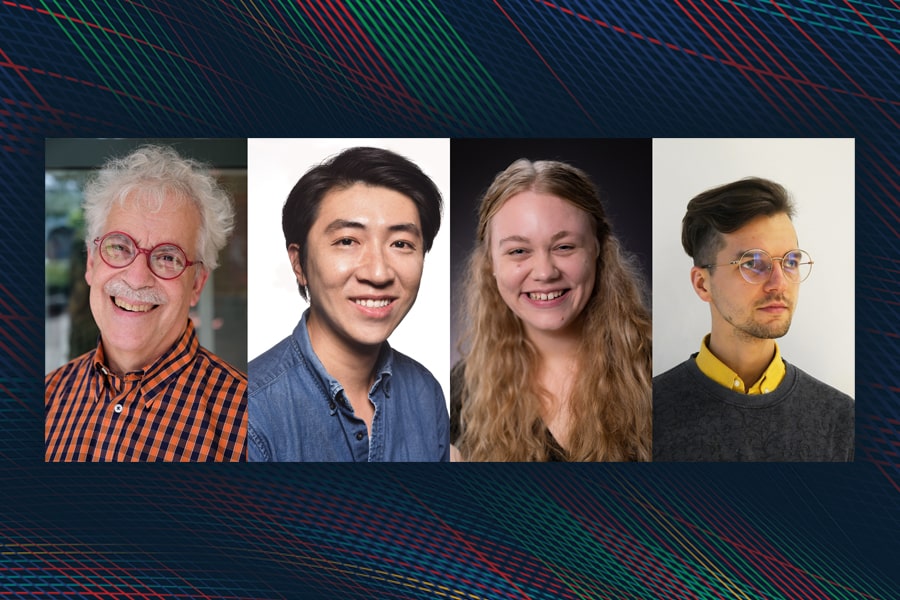 Dick Block, Zhang Yu, Sarah Bauch and Grzegorz Labuda are being honored at the Institute for Theatre Technology Conference & Stage Expo. 
Drama graduate students Zhang Yu, Sarah Bauch and Grzegorz Labuda, and Professor Dick Block are being honored at this week's 62nd annual United States Institute for Theatre Technology (USITT) Conference & Stage Expo in Baltimore, where performing arts design and technology practitioners, educators and students are coming together to enjoy hands-on activities, skill-building and connection.
Yu is this year's recipient of the Zelma H. Weisfeld Costume Design & Technology Award, and Bauch will receive the USITT Stage Management Award. These awards are part of USITT's YDMT Awards, bringing recognition to young designers, managers and technicians at the beginning of their careers.
Labuda has been selected for the Student Ambassador Program, which pairs three students with three international guests at the annual conference for the opportunity to meet and discuss working in theater abroad. Labuda – a graduate student costume designer/performer from Poland studying at CMU on a Fulbright appointment – will be paired with Fruzsina Nagy, an internationally known Hungarian costume designer.
Block, professor of design and associate head of the School of Drama, will receive the Distinguished Achievement Award in Education. This award recognizes individuals who have established meritorious career records in specific fields of expertise in design or technology in the performing arts, and is one of the highest honors USITT bestows.
Learn more about the award winners.
Swim With the Tartans; Team to Offer Lessons for Kids
CMU's swimming and diving team will be offering swimming lessons for kids, 3 and up in all ability levels. Lessons are taught by members of the Tartans Varsity Swimming & Diving team.
Dates
March 28 - 31 (Monday to Thursday)
April 4 - 7 (Monday to Thursday)
Time Slots
4:20 – 4:50 p.m.; 5 – 5:30 p.m.; 5:40 – 6:10 p.m.; 6:20 – 6:50 p.m.
(Please arrive no more than 10 minutes before your lesson to facilitate social distancing)
Pricing
1-4 lessons - $30 per lesson
5-8 lessons - $25 per lesson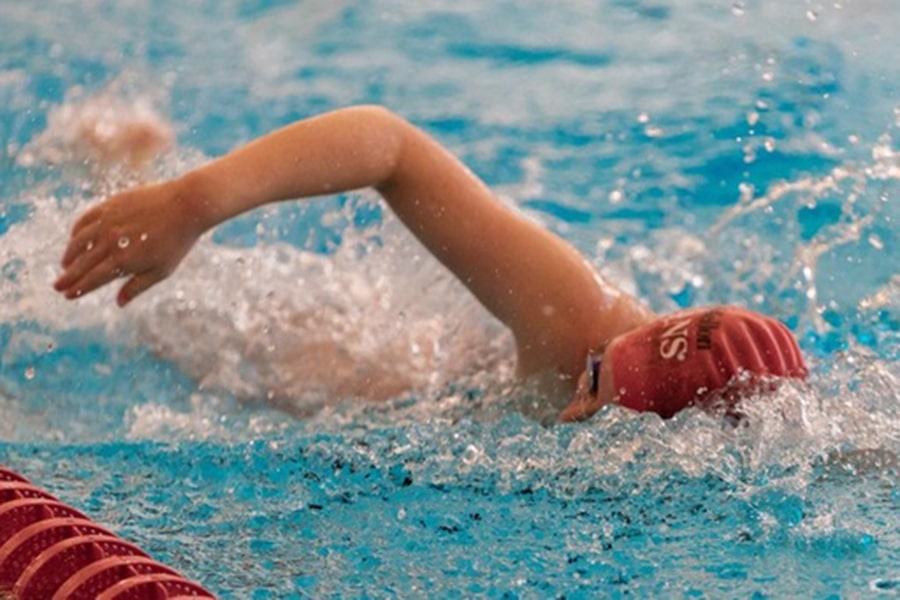 Individuals interested in signing up for lessons should send email to Tartans Assistant Coach James Koval at jjkoval@andrew.cmu.edu. Include the dates and times you like as well as the name of the swimmer(s), age, and a brief description of their ability level.
Please Help Those in Need Through United Way
Carnegie Mellon has kicked off its 2022 United Way Campaign continuing its longstanding effort to support vital services and programs in Southwestern Pennsylvania. Our support is crucial as United Way responds to the needs of families and individuals most severely affected by the pandemic and its economic fallout.
This year's campaign runs through March 25, with many events and incentives planned to raise awareness and encourage participation. Visit the United Way Campaign website to donate by means of a one-time gift or through a continuing payroll deduction, or to learn more about upcoming events like the weekly virtual trivia challenge.
You also can donate by rewarding yourself with a sweet treat — purchase Sarris Candy via our campaign order form (if prompted, use Group ID 10-3964) or by joining an event or initiative hosted by your area's team captain. These volunteers serve as champions for United Way by hosting college- or division-specific fundraising activities.
On the website you will also find information on how to direct your donation, the impact even the smallest amount can make, and contact information should you have questions.
Remember the real goal is to ensure our region's most vulnerable residents have the support and resources they need. Every donation, no matter the amount, contributes to achieving that goal.
Who's New at CMU?
Carnegie Mellon welcomes the following new staff members this week.
Harshvardhan Gupta, Research Associate, Electrical & Computer Engineering;
Joy Leventon, Temporary Employment Service;
Alissa Osial, Research and Administrative Coordinator, Heinz College;
Lisa Page, Associate Director, University Events and Engagement, University Advancement;
Alvaro Fernandez, Research Assistant I, Robotics Institute;
John Labuda, Senior Application Administrator, IT Service Desk, Computing Services;
Ryan Larsen, Head Football Coach, Department of Athletics; and
William King, Principal Network Design Engineer, SEI OCOS IT Services.