March 16, 2022
Personal Mention
Henry Posner III, an adjunct faculty member in the Dietrich College and chairman of Railroad Development Corporation, worked aboard one of the first trains taking Ukrainian refugees from the Polish border town of Frankfurt/Oder to HannoverMesse-Laatzen in Germany. On March 10, the private railroad company RDC Deutschland GmbH, headquartered in Hamburg, started to run a daily special train on behalf of the German government. The train consists of 11 cars and seats up to 660 passengers. Prior to forming RDC, Posner entered railway service at Conrail, serving the Operating, Marketing and Sales departments in Detroit, New York and Philadelphia. He has lectured and published extensively on railway matters. Learn more about Posner, and read about how he's laying track for the future of rail transit.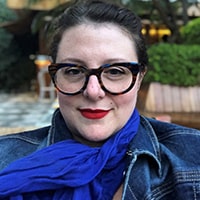 Candace Skibba, associate teaching professor of Hispanic Studies, Executive Committee member of the Faculty Senate, and chair of the Faculty Affairs Council, hosted a recent episode of the podcast "New Books in Critical Theory" with Irmgard Emmelhainz, author of "Toxic Loves, Impossible Futures: Feminist Living as Resistance." The podcast is available in English and soon in Spanish. Her own work in this medium, the Pandemic Pedagogy Podcast, works to understand learning and teaching in our current times. Skibba specializes in contemporary Spanish literature and film and has concentrated her research on investigating the intersection between literary and film studies and studies of the body, most notably the abnormal body. The study of the body has taken her to gender analysis, disability studies and health humanities. The convergence of her interests in literary and cultural studies and pedagogical foci have led her to investigate agency and empathy in both artistic expression and classroom practices. Learn more about Skibba.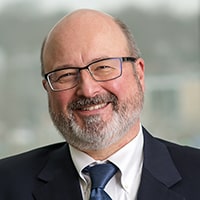 Jack Kennedy, assistant vice president for Benefits and Compensation in the Office of Human Resources, was recently featured in American Healthcare Leader, touting his expertise and more than 30-year career in human resources. Kennedy began his career in 1986 as a social welfare examiner for Erie County before moving to American Axle & Manufacturing in Buffalo, New York. In 2011, he joined the Seneca Gaming Corporation as executive director of compensation and benefits, and was later promoted to vice president of HR. At CMU, Kennedy has been instrumental in creating an accessible and streamlined program to help employees select the benefits that are best for them. He's also been a catalyst for redesign of the CMU retirement readiness program and establishing initiatives that support the university's commitment to diversity, equity and inclusion, such as parental leave opportunities. During the pandemic, along with other members of the HR management team, Kennedy worked with university leadership to help bring more services to families in need, such as providing options for child care, senior care and special care needs. Read more about Kennedy in American Healthcare Leader.