March 16, 2022
News Briefs
Tartans Earn All-America Honors at NCAA Track & Field Championships
Seniors Justin Kiefel and Michael OBroin, graduate student Bram Miller and freshman Cody Breidenbach earned All-America recognition at the 2022 NCAA Division III Indoor Track and Field Championships last week. The Tartans tied for sixth as a team with 26 points, the highest finish in program history at the NCAA Indoor Championships.
Kiefel topped his previous school record in the triple jump with a mark of 14.94 meters to finish second. OBroin placed second in the 5,000 meter run with a school record time of 14:16.30. Miller finished second in the shot put with a throw of 16.85 meters, and Breidenbach placed seventh in the weight throw with a mark of 18.60 meters. He is the first male freshman in CMU history to earn All-America status in indoor track and field.
The championships were held at the JDL Fast Track in Winston-Salem, North Carolina. Learn more about the Tartans. (Pictured above are Justin Kiefel and Bram Miller.)
Computer Science Faculty Receive Nearly $2.5M in NSF Awards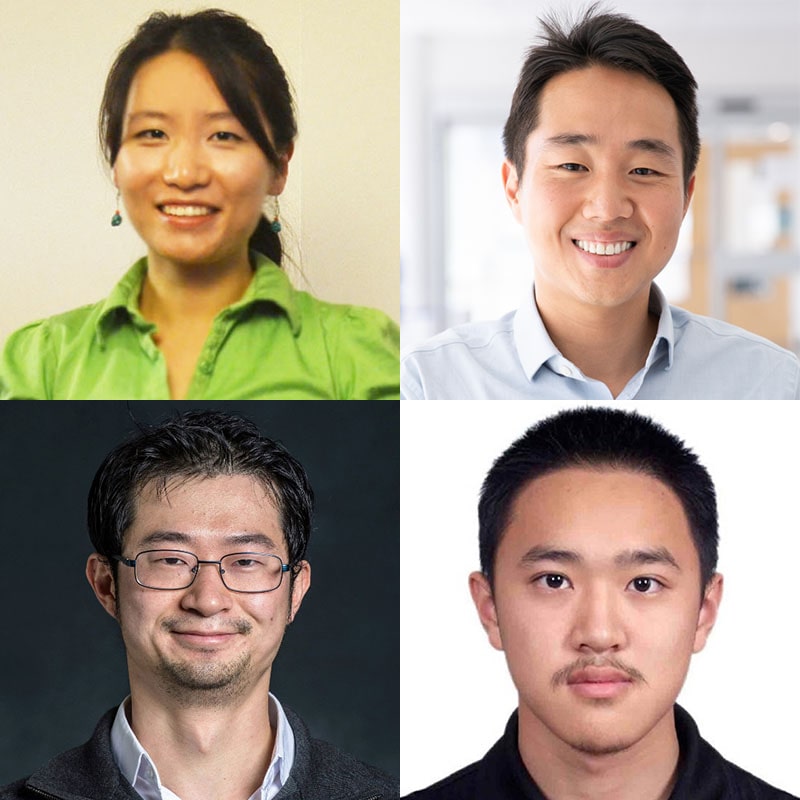 Four researchers in the School of Computer Science recently received Faculty Early Career Development Program awards from the National Science Foundation.The nearly $2.5 million will further research in deep learning, the safety of robots and autonomous systems, software engineering, and machine learning for healthcare. The NSF Faculty Early Career Development Program, commonly known as CAREER awards, is the foundation's most prestigious for young faculty members.
Changliu Liu, an assistant professor in the Robotics Institute, was awarded nearly $745,000 for research to improve the safety of autonomous systems operating closely with humans. Liu presented work to President Joe Biden during his recent visit to CMU.
Eunsuk Kang, an assistant professor in the Institute for Software Research, will receive more than $500,000 to develop formal theories and tools for designing robust software systems. The research aims to improve the robustness of safety-critical systems, such as medical devices and industrial control systems.
George Chen, an assistant professor of information systems in the Heinz College who is affiliated with the Machine Learning Department (MLD), was awarded nearly $585,000 to develop new real-time machine learning models for health care that could help hospitals predict the length of patient recovery and hospital stays. The research will be used to assist medical transport and clinical exam room scheduling systems.
Yuanzhi Li, an assistant professor in MLD, will receive more than $640,000 to study how deep learning neural networks build representations from training data. The research seeks to advance deep learning methods while improving how they interpret and handle large amounts of data, ultimately allowing humans to better interact with deep learning models for broader applications such as self-driving cars.
Pictured above are (clockwise from top left) Changliu Liu, Eunsuk Kang, Yuanzhi Li and George Chen. 
Presenters Needed for Take Our Children to Work Day 
This year's Take Our Children to Work Day is Thursday, April 28.  Sponsored by CMU Staff Council, this event is in-person this year and the organizing committee is looking for presenters. This year's theme for children ages 8-15 is "New Possibilities Create New Horizons."

Presentations that day are from 1:15 – 2 p.m. & 2:15 – 3 p.m. You can present about a department initiative that you think would be appropriate for children ages 8-11 or 12-15, your job, your background, your goals, what it's like working at CMU and the challenges you face. 
If you're interested in being a presenter, please complete the registration form. The submission deadline is April 1. Questions? Ask the Take Our Children to Work Day Committee: toctwd@andrew.cmu.edu
Elegant Edge Catering Brings Another Kosher Concept to CMU
Judah Cowen, the owner of Elegant Edge Catering, has brought another unique, Vaad-certified kosher concept to CMU. Carnegie Mellon's food truck, the Tartan Express, is now serving Elegant Edge Catering's kosher-certified Asian menu, featuring Asian-inspired noodle and rice bowls, General Tso's chicken, garlic tofu stir fry, ramen, cabbage slaw and eggrolls.

This Asian-fusion menu comes four years after the success of Tahini, which offers authentic Mediterranean cuisine, including vegan and plant-based options, shawarma, falafel pita sandwiches, bowls and grape leaves, all certified kosher by the Vaad Harabonim of Greater Pittsburgh. Regionally, CMU is the only campus to serve kosher-certified Asian cuisine and to offer two Vaad-certified retail locations.

"Judah is a revered partner of Dining Services at CMU," said Joe Beaman, director of Dining Services. "Our commitment to working with local restaurateurs allows CMU's dining program to consistently bring new food concepts to campus that also have a positive and delicious impact on the greater community."

Both locations are open to the public and offer mobile ordering via Grubhub. See more Asian-fusion menu options. Visit the CMU Dining Services website for more information on news, hours and locations.
Students Vie for $60K in Investments in McGinnis Venture Competition
The McGinnis Venture Competition, a platform exclusively for Carnegie Mellon's community of student entrepreneurs, will hold its final round of competition from 1-5 p.m. at the Swartz Center for Entrepreneurship on the third floor of the Tepper Quad. The competition, made possible by a generous endowment from Gerald E. McGinnis, founder of Respironics, brings together CMU's best and brightest student entrepreneurs to compete for $60K in investments.
The final round will include presentations by 14 teams of student entrepreneurs. Find out more and see who this year's finalists are. The event will be livestreamed to allow for CMU's international and remote community members to participate.  
CMU-Q Startup Receives Grant from Bill and Melinda Gates Foundation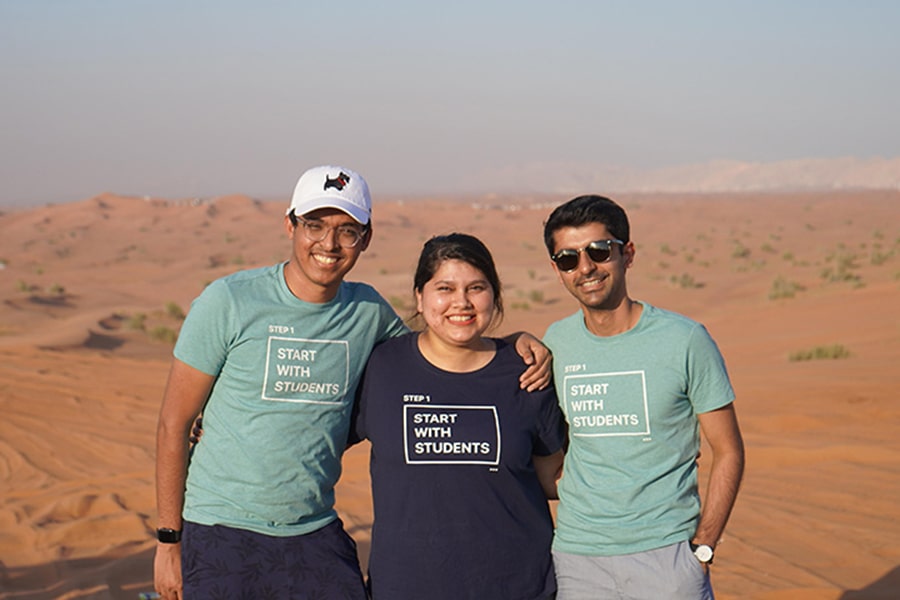 CMU-Q alumni Sabih Bin Wasi, Rukhsar Khan and Musab Popatia.
A business that started as a student project at Carnegie Mellon in Qatar (CMU-Q) has been awarded a grant from the Bill and Melinda Gates Foundation (BMGF) to identify technology challenges in the areas of student advising, degree progress and tracking.
"With this grant, we are hoping to learn the impact that current university data systems and infrastructure are having on students," said Sabih Bin Wasi, co-founder of the technology firm Stellic. "We believe technology has a bigger role to play, like providing better information to advisers and people who support students. That's what we hope to learn through this grant." 
Stellic is a student-centered technology solution provider in higher education. Co-founders Bin Wasi and Rukhsar Khan graduated from CMU-Q in 2015 with degrees in computer science. Fellow CMU-Q alumni Jiyda Moussa and Musab Popatia were also instrumental in building Stellic into an international company. Today, the Stellic advising technology is used in 40 institutions, including colleges and universities in the United States, Canada, Mexico, Pakistan and Qatar.
"At Carnegie Mellon, we encourage students to pursue work that matters. I am delighted to see how Sabih and Rukhsar are leading their team, not only to build a successful business, but to find ways that students from diverse backgrounds can succeed and thrive in higher education," said CMU-Q Dean Michael Trick.
Student Employee Appreciation Celebration Set for April 12
The annual Student Employee Appreciation Celebration, sponsored by the CPDC, will once again be a virtual event this year. The celebration will be held from 12 -1 p.m. ET Tuesday, April 12.
To submit a student for recognition, you are only required to complete the Student Employee Recognition Submission Form.
All current undergraduate student employees, remote or on-site, are eligible to be recognized. The submission deadline is March 25. Contact Pati Kravetz, pk13@andrew.cmu.edu, with questions.

TRAFFIC ALERT: Beeler Street to Close at Forbes Avenue Beginning March 21
Beginning Monday, March 21, Beeler Street will be closed at Forbes Avenue to allow Duquesne Light to rebuild the underground electrical vault that will provide power to the new Forbes Beeler Residence Hall. Motorists will be prohibited from making turns from Forbes onto Beeler and access to Forbes from Beeler also will be restricted. The restriction, which is expected to last four weeks, will not affect traffic along Forbes.
For pedestrians, the sidewalk along the west side of Beeler will be closed but the east side sidewalk and crosswalk on Forbes will be open.
All side streets connecting to Beeler and all residences along Beeler will be accessible from Wilkins Avenue. The detour route will take motorists from Forbes onto Morewood Avenue, before turning right onto Fifth Avenue. From Fifth, motorists will make a slight turn right onto Wilkins before turning right onto Beeler.
The Port Authority Transit will modify its bus routes, and detour information will be posted at the bus stop at Forbes and Beeler and on the PAT website.
As always, motorists and pedestrians should take extra precaution when navigating by the construction site. Thank you for your patience and cooperation.
CMU's Confidential Ethics Reporting Hotline Has New Vendor and Contact Information
The Office of Human Resources has announced that CMU has partnered with a new vendor and system, Navex Global and the EthicsPoint hotline system, to administer the university's Confidential Ethics Reporting Hotline. The switch to the EthicsPoint hotline system provides many new benefits, including greater ease of use, elimination of the need for a username and password, and an enhanced ability to follow up on reported issues.
As a reminder, members of the university community are responsible for reporting unethical, discriminatory or illegal behavior, and are encouraged to report suspected violations through their supervisor or other appropriate university official. However, in situations where you are not comfortable reporting through standard channels and/or prefer to report anonymously, CMU provides a hotline that the university community can use to confidentially report suspected unethical, discriminatory or illegal activity relating to financial matters, academic and student life, human relations, health and campus safety, or research.
To file a confidential report, access cmu.ethicspoint.com and use the online form. Alternatively, you can call the hotline at 844-587-0793, 24 hours a day, 7 days a week. All submissions will be reported to the appropriate university office. The hotline is NOT an emergency service. For emergencies, call University Police at 412-268-2323 or 911.
Please help spread the word by updating your electronic and print communications with the new hotline contact information, and by sharing the ethics hotline poster [pdf]. If you would like print copies of the poster to display in your area, please contact HR Communications.
Register Your Child for Gelfand Summer Outreach Classes
The Gelfand Center has announced its Summer Series outreach classes. The in-person, STEM focused, programs are for rising K-9 students. Classes are conducted in June and July. Registration is first-come, first-served. To apply, REGISTER HERE today.
Swim With the Tartans; Team to Offer Lessons for Kids
CMU's swimming and diving team will be offering swimming lessons for kids, 3 and up in all ability levels. Lessons are taught by members of the Tartans Varsity Swimming & Diving team.
Dates
March 28 - 31 (Monday to Thursday)
April 4 - 7 (Monday to Thursday)
Time Slots
4:20 – 4:50 p.m.; 5 – 5:30 p.m.; 5:40 – 6:10 p.m.; 6:20 – 6:50 p.m.
(Please arrive no more than 10 minutes before your lesson to facilitate social distancing)
Pricing
1-4 lessons - $30 per lesson
5-8 lessons - $25 per lesson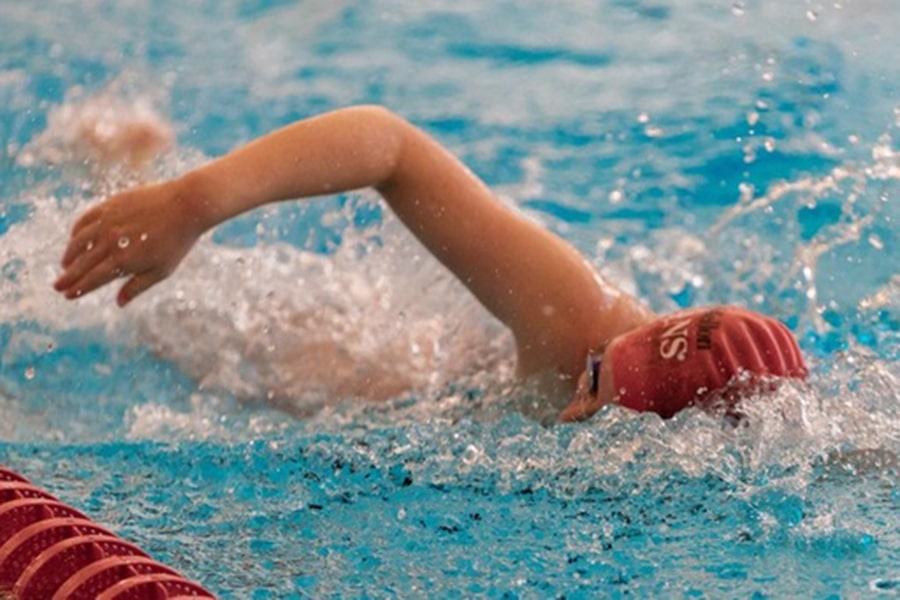 Individuals interested in signing up for lessons should send email to Tartans Assistant Coach James Koval at jjkoval@andrew.cmu.edu. Include the dates and times you like as well as the name of the swimmer(s), age, and a brief description of their ability level.
Please Help Those in Need Through United Way
Carnegie Mellon has kicked off its 2022 United Way Campaign continuing its longstanding effort to support vital services and programs in Southwestern Pennsylvania. Our support is crucial as United Way responds to the needs of families and individuals most severely affected by the pandemic and its economic fallout.
This year's campaign runs through March 25, with many events and incentives planned to raise awareness and encourage participation. Visit the United Way Campaign website to donate by means of a one-time gift or through a continuing payroll deduction, or to learn more about upcoming events like the weekly virtual trivia challenge.
You also can donate by rewarding yourself with a sweet treat — purchase Sarris Candy via our campaign order form (if prompted, use Group ID 10-3964) or by joining an event or initiative hosted by your area's team captain. These volunteers serve as champions for United Way by hosting college- or division-specific fundraising activities.
On the website you will also find information on how to direct your donation, the impact even the smallest amount can make, and contact information should you have questions.
Remember the real goal is to ensure our region's most vulnerable residents have the support and resources they need. Every donation, no matter the amount, contributes to achieving that goal.
Who's New at CMU?
Carnegie Mellon welcomes the following new staff members this week.
Cassandra Rios, Program Manager, Mellon College of Science, Office of Diversity, Equity, and Inclusion, MCS Dean's Office;
Shubhra Aich, Research Assistant, Robotics Institute - Campus;
Travis Brauer, Temporary Employment Service, HR Operations;
Cole Bukowski, Workplace Safety Specialist, Enterprise Risk Management (Erm) Services;
Cole Bowman, Research Associate I, Robotics Institute - Campus;
Lauren Bennington, Mid-Section Instructor – Pipes and Drums Band, Dean of Student Affairs;
Andrew McNeill, Research Assistant, Mechanical Engineering;
Alexander Stewart, Systems Software Engineer, Business Applications Operations (Comp Services);
Mark Beck, Academic Coordinator, Human Computer Interaction Institute;
Solomon Ilochi, Web Developer, Enterprise Applications (Comp Services);
Zoey Brown, Temporary Employment Service, HR Operations;
Kaleigh Mitchell, AI Program Administrator, SCS AI Undergrad Program;
Alycia Barney, Accounting Assistant III, Architecture;
Andrea Berestecky, Human Resources Business Partner II, HR Operations;
Kali Regenold, Software Engineer (Robotic Systems), National Robotics Engineering Center;
Melissa Hnatkovich, Human Resources Business Partner II, HR Operations;
Nia Bowman, Administrative Coordinator, Dietrich Dean's Office;
Alex McComb, Facilities Technician, National Robotics Engineering Center;
Crystal Adams, Executive Education Sr. Program Manager, Tepper School of Business;
Christie Cole, HR Business Analyst, HR Operations;
David Wolf, Senior IT Support Consultant, IT Service Desk (Comp Services);
Dominic Nofi, Laborer I, Facilities Management and Campus Services;
Dolores Schlotter, Group Exercise Fitness Instructor, Campus Engagement;
Jordan Britton, DevOps Engineer, SEI Ssd Continuous Deployment of Capability;
Stephen Farrow, Assistant Director, Facilities and Event Services;
Steven Kaminski, Temporary IT Support Associate, SEI OCOS IT Services;
Samantha Wurm, Web Developer, Human Computer Interaction Institute;
Mary-Wren Ritchie, Health Promotion Specialist, Community Health & Well-Being;
Zhaoxin Fan, Research Associate I, Computational Biology Department; and
Matthew Mroz, Technical Writer and Content Strategist, Benefits.
Did You Know?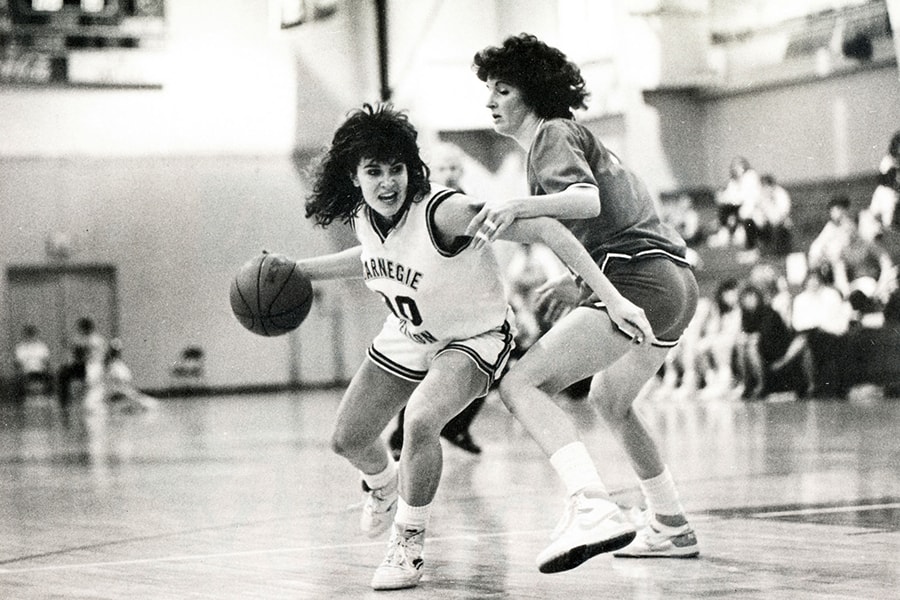 Lisa Georgiana, then Lisa Lightner, brought March Madness to CMU in 1989 when she led the Tartans to their first trip to the NCAA Division III Women's Basketball Championship. An inductee into CMU's inaugural Hall of Fame class, Lightner was the top scorer for the Tartans that year with 13.5 points per game, leading them to a 20-7 overall record and the Presidents' Athletic Conference championship with an 11-1 conference mark. She ranks fourth on the Tartan's all-time scoring list with 1,346 career points.