June 12, 2019
Carnegie Mellon Unveils Inaugural Class in Athletics Hall of Fame
By Mark Fisher mwfisher(through)andrew.cmu.edu
Media Inquiries
Mark Fisher
Sports Information Director
Seventeen individuals and one historic team make up the inaugural Carnegie Mellon University Athletics Hall of Fame class. The class will be inducted during Homecoming Weekend, Oct. 25-26. The Hall of Fame festivities will include an induction dinner on Friday, Oct. 25, and on-field recognition at the football game against Thiel College on Saturday, Oct. 26.
The list of 18 honorees from 12 sports is anchored by a longtime Carnegie Mellon athletics director, several All-Americans and the 1926 football team, which shutout previously undefeated Notre Dame. 
The hall of famers were chosen from more than 100 nominations.
"It has been exhilarating to go through our history and review the accomplishments of the giants who have made the Carnegie Mellon Athletics program what it is today," said Director of Athletics Josh Centor. "Our history is rich, and we are excited to have the opportunity to celebrate it in this fashion."
Below is the inaugural Hall of Fame class.
Earl Birdy (Administrator: Intramurals)
Rebecca Fruehan Berty (Women's Swimming, Class of 1996)
Aaron Lewis (Football, Class of 2007)
Howard Harpster (Football, Class of 1928)        
Adam Hibshman (Men's Soccer, Class of 2003)
Rich Lackner (Athlete: Football, Class of 1979 / Coach: Football)
Lisa Lightner Georgiana (Women's Basketball, Class of 1989)
Carolyn Lowe (Women's Track and Field / Cross Country, Class of 1992)
Andy Merson (Friend of the program / Men's Swimming, Class of 1962)
Ken Murawski (Football, Class of 1982)
Buddy Overend (Administrator: First Athletics Director)
Lauren Schmidt Bninski (Volleyball, Class of 2004)      
Mike Short (Men's Track and Field / Cross Country, Class of 1985)
Bill Soffa (Men's Basketball, Class of 1961)               
Amy Staloch Salimian (Women's Tennis, Class of 2008)
Lloyd Yoder (Football, Class of 1927)
Brian Zimmerman (Men's Swimming, Class of 1992)
1926 Football Team              
Nominations for the Carnegie Mellon Athletics Hall of Fame were solicited from the general public in November and accepted through Feb. 15. Candidates had to be five years removed from their final year of intercollegiate competition. A 12-member Hall of Fame selection committee, which included alumni, coaches, administrators, a member of the university's board of trustees, a faculty member and a student, then evaluated the candidate pool and selected the inaugural class. 
Meet the 18 Inaugural Inductees:
Earl Birdy (Administrator: Intramurals)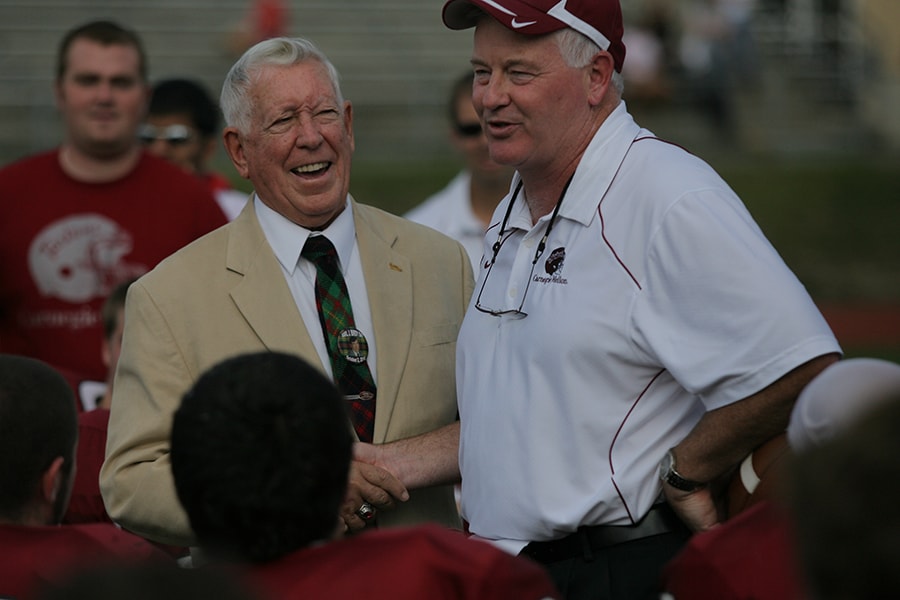 CMU Hall of Famers Earl Birdy (left) and Rich Lackner.
Earl Birdy served as the long-time intramural director at Carnegie Mellon from 1966 to 1994. He joined Carnegie Tech in 1951 as a physical education and swimming instructor. As noted by his nominators, Birdy was available to everyone, at all times. He had a sign on his door that spoke volumes: "Come on in. I can help." In addition to his work at Carnegie Mellon, Birdy was a recognized major college football official from 1955-85. Among the games he worked were the 1962 North-South All-Star Game, the 1974 Orange Bowl, the 1979 Tangerine Bowl and the 1981 Hall of Fame Bowl. Birdy impacted the educational experience of thousands of Carnegie Mellon students during his tenure at the university.
Rebecca Fruehan Berty (Women's Swimming, Class of 1996)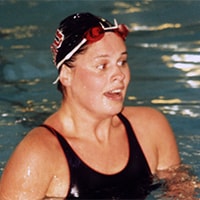 Carnegie Mellon's only female national champion in swimming, Rebecca Berty, then Rebecca Fruehan, claimed the honor twice in the same year when she won the 100-yard and 200-yard freestyle events at the 1996 NCAA Championships. In her four years at Carnegie Mellon, she earned 11 total All-America honors. The University Athletic Association (UAA) recognized Fruehan for her accomplishments on three occasions as Conference Swimmer of the Year in 1994, 1995 and 1996.
Aaron Lewis (Football, Class of 2007)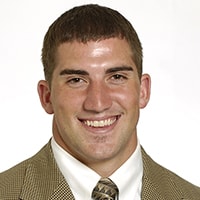 Defensive back Aaron Lewis was a four-time UAA First-Team selection, UAA Rookie of the Year, a two-time D3football.com All-American, two-time ESPN The Magazine First Team Academic All-America, two-time Eastern College Athletic Conference (ECAC) Division III Southwest Football All-Star and a member of the D3football.com All-Decade Team. Lewis was named a finalist for the Draddy Trophy, now named the William V. Campbell Trophy, which recognizes an individual as the top scholar-athlete in the nation. Lewis played a huge role in the Tartans' 2006 undefeated regular season, as the team advanced to the second round of the Division III playoffs after winning its first playoff game since 1979. Lewis will go down as one of the best defensive players in Carnegie Mellon history after leading the team in tackles four consecutive seasons.  He ended his career as the school's all-time leader in total tackles (358), solo tackles (186), assisted tackles (172) and interceptions (15).  Lewis also holds the single-season record with 115 tackles, which he set in 2005.
Howard Harpster (Posthumous, Football, Class of 1928)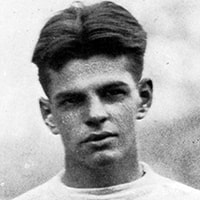 A quarterback, defensive back, punter, placekicker and kick returner, Howard Harpster played for the Tartans from 1926-28. In his three years on the team, Tech posted a 19-7-1 record, which included the greatest victory in the school's football history, a 19-0 win over Notre Dame in 1926, and a 27-7 win at Notre Dame in 1928. Harpster was named to Knute Rockne's 1928 All-America team and was inducted into the National Football Foundation and Hall of Fame in 1956.
Adam Hibshman (Men's Soccer, Class of 2003)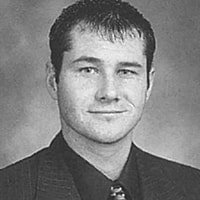 The UAA Men's Soccer Player of the Year in 2000, 2001 and 2002, Adam Hibshman helped the Tartans to three straight UAA championships during those same seasons. He garnered All-America accolades in 2001 and 2002, and ranks fourth in program history with 36 career goals. Hibshman also ranks seventh in career points with 88. In his career, the Tartans compiled a 55-9-4 overall record and a mark of 20-2-4 in UAA play.
Rich Lackner (Athlete: Football, Class of 1979; Coach: Football)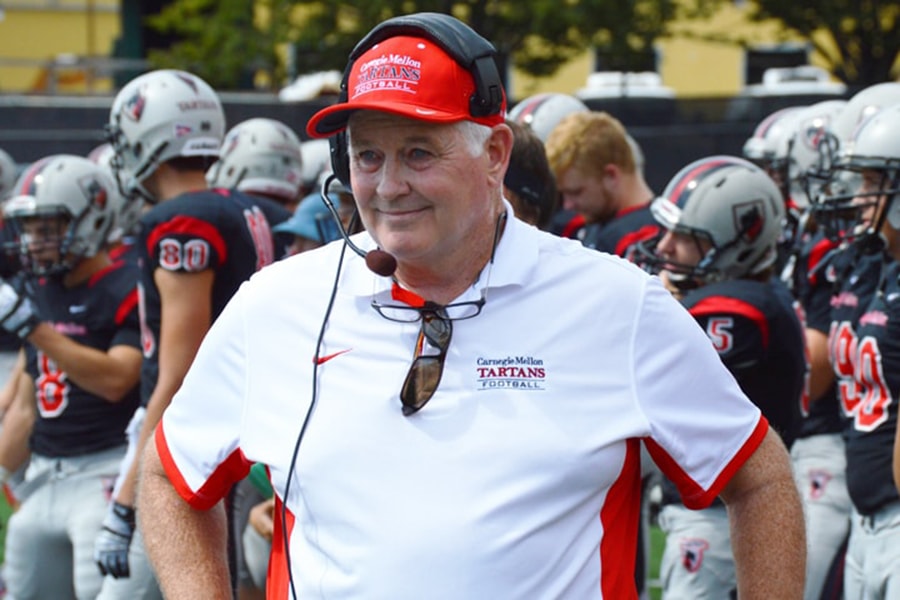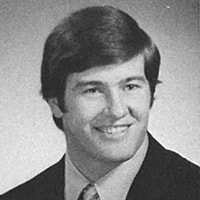 Rich Lackner is synonymous with Carnegie Mellon football and has been a part of the program for the last five decades. Lackner started his Tartan career as a player from 1975-78, served as an assistant coach from 1979-85 and became the head coach in 1986. During his playing career, he was a three-time All-Presidents' Athletic Conference (PAC) pick as well as the PAC's 1976 Defensive Player-of-the-Year. In 1978, Lackner was named to the Pittsburgh Press All-District Team and received a Pittsburgh Post-Gazette Dapper Dan Award. Also a model student, he was twice named an Academic All-American. The team compiled a mark of 28-7-1 and won PAC titles in 1977 and 1978 during his playing career. The Tartans advanced to the NCAA Playoffs in 1978, marking their first postseason appearance since the 1939 Sugar Bowl. As a head coach, Lackner has directed the Tartans to a 216-118-2 record, 11 conference championships and two NCAA playoff berths. He is Carnegie Mellon's all-time winningest coach, the 79th football coach in NCAA history to amass 200 wins, and one of 18 active head coaches among all divisions with 200 career victories. He was the 34th coach ever to win all 200 games at the same institution, and the 11th to do so at the Division III level. Lackner is fourth among active Division III head coaches in total career wins. Throughout his time as a Tartan, the program has an overall record of 298-136-4 record from 1975-2018.
Lisa Lightner Georgiana (Women's Basketball, Class of 1989)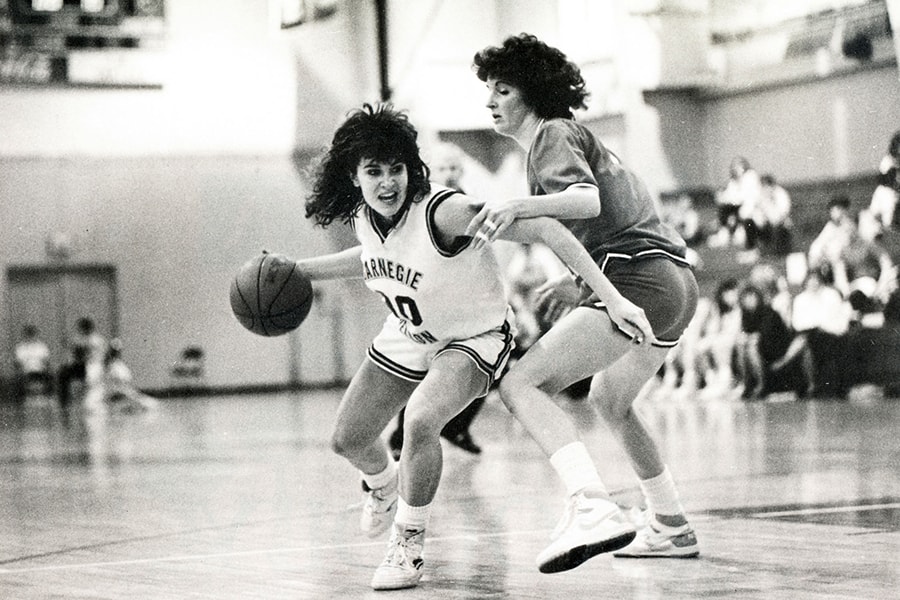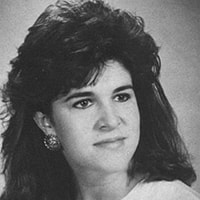 Lisa Georgiana, then Lisa Lightner, was a four-year starter for the women's basketball team from 1985-89. She ranks fourth on the program's all-time scoring list with 1,346 career points. She led the Tartans to the program's first trip to the NCAA Tournament in 1989 along with a Presidents' Athletic Conference (PAC) Championship. Georgiana was a three-time All-PAC selection, earning first-team honors twice and second-team honors once while garnering two first-team All-University Athletic Association honors. She also ranks third all-time with 221 steals, fourth with 298 assists and sixth with 105 blocked shots.
Carolyn Lowe (Women's Track and Field / Cross Country, Class of 1992)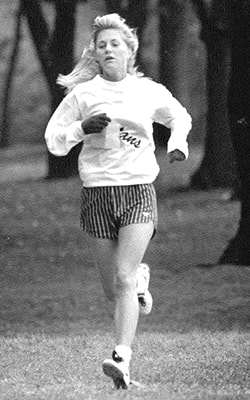 A five-time All-American in track and field — three outdoor and two indoor — Carolyn Lowe was also a four-year runner for the cross country team. In 1992, Lowe captured the Tartans' lone NCAA title in track and field as she crossed first in the 10,000 meters at the NCAA Outdoor Championships. That same year, she placed second at both the outdoor and indoor national meets in the 5,000 meters. Lowe holds the outdoor school record in the 10,000-meter run at 35 minutes, 49.10 seconds and the indoor 5,000-meter run school record with a time or 17:20.90. She received seven All-University Athletic Association (UAA) honors in track and field, won three UAA titles, and was a three-time All-UAA first-team honoree in cross country after finishing second twice and third once at the UAA championship meet.   
Andy Merson (Friend of the program / Men's Swimming, Class of 1962)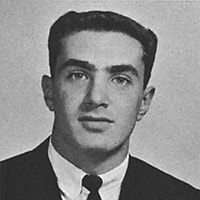 A transformative presence for the Carnegie Mellon Athletics Department, Andy Merson was a four-year swimmer for the Tartans. After leaving CMU, Merson went on to found Command Companies, which is among the largest privately held printers in the United States. Merson has been a tireless advocate for athletics at Carnegie Mellon and his lead contribution to the Cohon University Center expansion provided the opportunity for the university to add a state-of-the-art fitness center on campus. Merson previously served on the university's board of trustees.
Ken Murawski (Posthumous, Football, Class of 1982)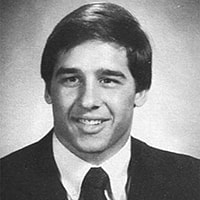 Ken Murawski was a three-year starter and four-year letter winner for the Tartans from 1978 to 1981. During his four seasons, Carnegie Mellon compiled a 34-5-1 record and won three Presidents' Athletic Conference (PAC) titles (1978, 1979, 1981). The Tartans advanced to the NCAA Playoffs in 1978 and 1979 and recorded a 2-2 record in their back-to-back appearances. Following the 1981 season, Murawski was named a Kodak First-Team All-American and Associated Press Honorable Mention All-American. He was a two-time All-PAC selection and finished his career with 243 total tackles (159 solo stops) and nine interceptions. His 159 solo stops and 243 total tackles rank third and fifth all-time, respectively, in program history. Both were school records that he held for 22 years.  
Buddy Overend (Posthumous, Administrator: Longtime Athletics Director, Class of 1909)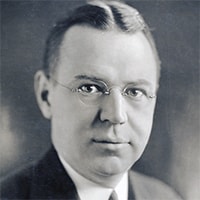 A 1909 graduate of Carnegie Tech, Buddy Overend played ice hockey during his time at the university. Following a short stint in the business world, Overend returned to his alma mater in 1923 and served as the Tartans' director of athletics until 1952. During his time at the helm of the department, Overend led Carnegie Tech to four football wins over Notre Dame and an appearance in the 1939 Sugar Bowl.
Lauren Schmidt Bninski (Volleyball, Class of 2004)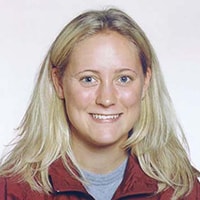 Lauren Bninski, then Lauren Schmidt, was a four-time first-team University Athletic Association (UAA) Volleyball selection from 1999 to 2002, while being named UAA Most Valuable Player in 2001. She is one of only five volleyball players in UAA history, and the only one not from Emory University or Washington University, to receive first-team accolades in four consecutive years. She received All-American honors in 2001 and 2002. In 2001, she helped lead the Tartans to their first-ever appearance in the NCAA Tournament. Bninski is the Tartans' all-time leader in kills (2,201), kills per game (4.48), attack attempts (5,096) and points (2,570). She is third in attack percentage (.308) and digs (2,215), fourth in service aces (183), eighth in solo blocks (89) and ninth in total blocks (283). Bninski also holds three single-season records with 651 kills, 4.86 kills per game and 763.5 points.
Mike Short (Men's Track and Field / Cross Country, Class of 1985)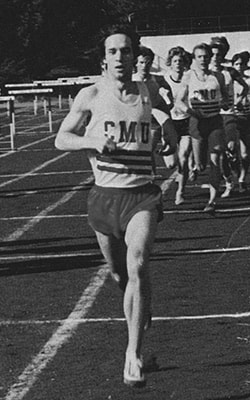 As a sophomore, Mike Short finished third on the national stage at the 1981 NCAA Cross Country Championships to earn the highest individual finish by a Tartan and third All-America honor in program history. He led the team to a sixth-place finish that year and competed on four straight NCAA Cross Country teams, which placed 12th, 6th, 18th and 12th. Short was a two-time Presidents' Athletic Conference Athlete of the Year in cross country, winning the race as a sophomore and a senior, while holding the honor of the only Tartan to make the All-PAC team four times. Short doubled as a standout track runner, becoming both the program's first NCAA qualifier and first All-American his freshman year. Short earned All-America recognition in the 1,500-meter run twice, placing fifth as a freshman and fourth as a sophomore.
Bill Soffa (Men's Basketball, Class of 1961)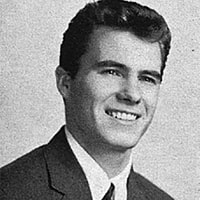 The third player in Carnegie Tech men's basketball history to score 1,000 points, Bill Soffa finished his career in 1961 as the program's all-time leading scorer with 1,569 points. He remains the all-time leading scorer in Tartan history and set the single-game mark with 43 points as a freshman and the single-season mark in 1960 with 454 points, a record that stood until 1977. Soffa was named to the all-district squad his junior season when the team won 15 games, the most in 25 years. Soffa, an engineering graduate and current professor at the University of Virginia, went on to earn his master's degree in materials engineering from Rensselaer Polytechnic Institute and his Ph.D. in metallurgical engineering from The Ohio State University in 1967. 
Amy Staloch Salimian (Women's Tennis, Class of 2008)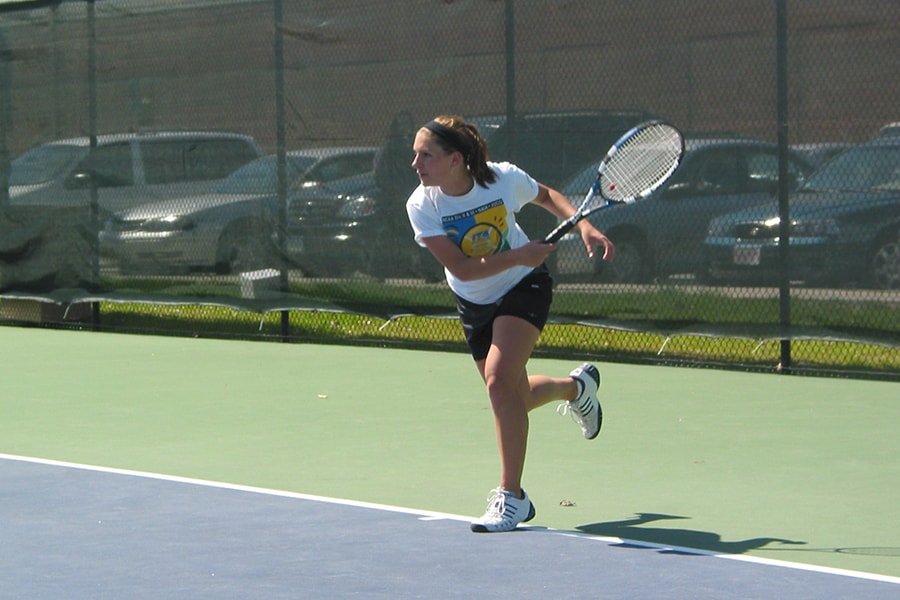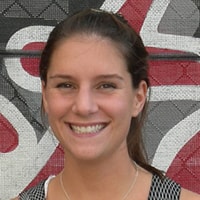 Amy Salimian, then Amy Staloch, is one of the most decorated players in women's tennis at Carnegie Mellon. The eight-time All-American won the ITA National Small College Singles Championship her sophomore season and finished her career as the all-time winningest player in Carnegie Mellon women's tennis history. She is now second all-time with 192 combined wins (91 singles, 101 doubles) and is the fastest player to reach 100 career wins, as she did it in 126 matches. Staloch's career began a string of 11 consecutive NCAA tournament appearances for the Tartans, including the program's first-ever selection and victory her freshman season.
Lloyd Yoder (Posthumous, Football, Class of 1927)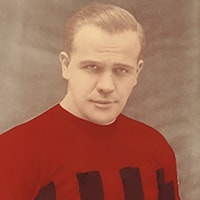 A captain and tackle on Carnegie Tech's 1926 football team that beat an undefeated Notre Dame team, 19-0, Lloyd Yoder was the first Carnegie Tech football player to be chosen as an All-American. Yoder was inducted to the College Football Hall of Fame in 1982. Many reporters have cited that the defensive play of Yoder played a major factor in Tech's win over the Irish. The Salem, Ohio, native was a graduate of the Drama Department and a member of Sigma Alpha Epsilon and the honorary fraternities, Delta Skull and Dragons. He also served as president of student council. 
Brian Zimmerman (Men's Swimming, Class of 1992)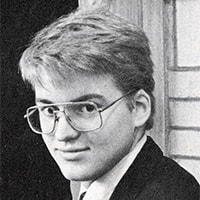 A two-time NCAA Champion in men's swimming, Brian Zimmerman earned 15 All-America honors during his four-year career from 1988 to 1992. Zimmerman was named the NCAA Men's Swimmer of the Year in 1991, following his two victories in the 200-yard freestyle and 500-yard freestyle at the national meet. He was a three-time University Athletic Association (UAA) Athlete of the Year, winning 14 races, including the 200- and 500-yard freestyles all four years. Zimmerman was the first Tartan to earn three All-America honors in the same season, a feat he accomplished all four years, including earning five All-America awards his senior campaign in 1992.
1926 Football Team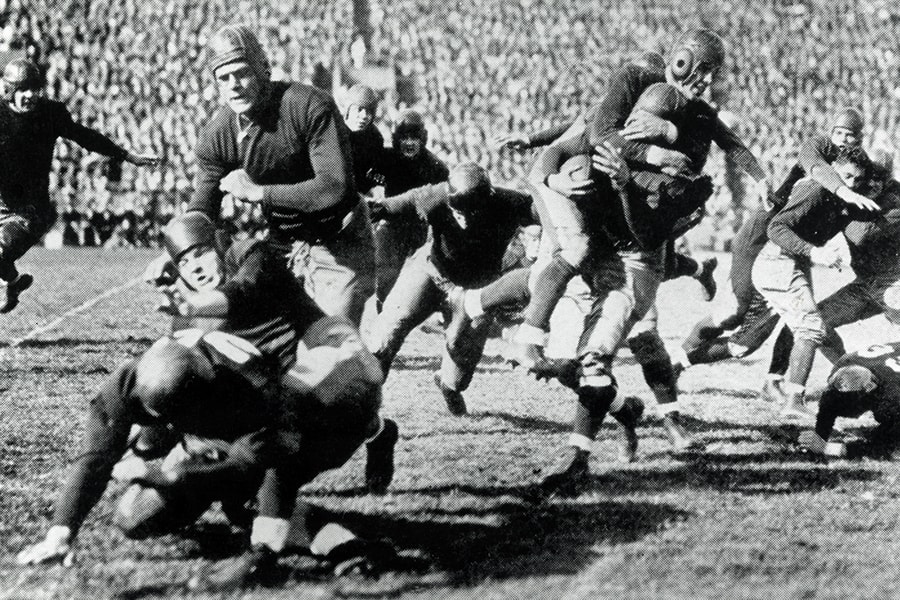 On Nov. 28, 1926, the 7-2 Carnegie Tech football team shutout Knute Rockne's undefeated Notre Dame Fighting Irish 19-0 at Forbes Field. The Irish were confident, so much so that Rockne bypassed the trip to Pittsburgh to scout the Army-Navy encounter in Chicago. It was a move Rockne would regret, as it was the only loss for the Irish that season and only the second time they allowed a touchdown. The game was ranked the fourth-greatest upset in college football history by ESPN. All seven of Tech's wins in 1926 came by way of shutouts, as the defense allowed only 23 points all season.