August 03, 2022
News Briefs
Nominate a Deserving Colleague for an Andy Award
Nominations are now open for the 2022 Andy Awards, Carnegie Mellon's university-wide staff recognition program. Named for Andrew Carnegie and Andrew Mellon, the Andy Awards are a tribute to the spirit of teamwork and dedication embodied by staff at CMU. Individuals and teams of colleagues whose work has had a significant impact on the university are recognized for their outstanding performance and commitment to excellence through the Andy Awards program.
Awards are given in six categories:
Commitment to Diversity, Equity and Inclusion;
Commitment to Excellence - Rookie < 3 years, Veteran > 3 years;
Commitment to Students;
Innovative and Creative Contributions;
Spirit; and
Teamwork and Collaboration - Standing Team and Special Project Team.
Find out more about the awards and how to submit a nomination. The nomination deadline is Monday, August 22.
EPP Professors Receive 2022 Engineering Faculty Awards

Engineering and Public Policy professors Lorrie Cranor, Baruch Fischhoff and Deanna Matthews were selected as 2022 Engineering Faculty Award recipients.
Cranor, the FORE Systems Professor in Engineering & Public Policy and the School of Computer Science, was awarded the Distinguished Professor of Engineering Award for her exceptional achievements that have enhanced the reputation of the college.
Fischhoff, the Howard Heinz University Professor in the Institute for Politics and Strategy and Engineering & Public Policy, was awarded the Outstanding Mentoring Award. The Outstanding Mentoring Award is given to a faculty member in recognition of excellence in mentoring of graduate students and/or junior faculty.
Matthews, associate department head for Undergraduate Affairs and a teaching professor in Engineering and Public Policy, was awarded the Outstanding Service Award, which is given in recognition of excellence in service to the College of Engineering and/or its units.
Learn more about the awards and recipients.
CMU Names Third Class of Hall of Fame Inductees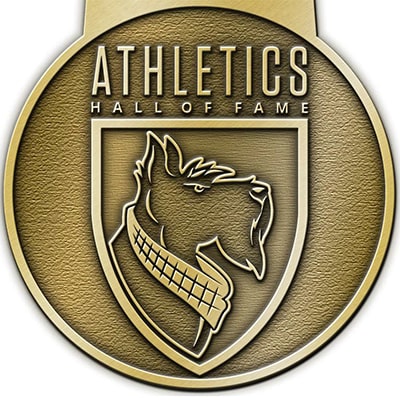 Four individuals and one team will be enshrined as Tartan legends in the Carnegie Mellon University Athletics Hall of Fame.
The third class of honorees includes a longtime athletics administrator and coach, three standout student-athletes, and the 1988-89 women's basketball team, which was the first Carnegie Mellon women's team sport to advance to the Division III NCAA Tournament.
"One of our great privileges each year is to select the new class of Hall of Famers, and I am grateful to our committee for the outstanding work they did to identify and recognize this special group, said Director of Athletics Josh Centor. "We are looking forward to celebrating the many contributions and achievements of this class over Homecoming Weekend."
Below is the 2022 Hall of Fame class.
Jonathan Browne (men's soccer, Class of 2006);
Laura Chen (women's tennis, Class of 2012);
Jane Fisk (administrator/coach);
Brian Harvey (men's cross country and track and field, Class of 2009); and
The 1988-89 women's basketball team.
Learn about the new inductees.
Sloan Foundation Funds New Office to Support Open Source Activities
Keith Webster, the Helen and Henry Posner, Jr. Dean of University Libraries, has received a grant of $650,000 from the Alfred P. Sloan Foundation to establish the Carnegie Mellon University Open Source Program Office (OSPO). In addition to establishing a central resource for open-source activity across campus, the OSPO will explore the ecosystem of software around a new core facility and government R&D.
The newly created office will be led by G. Sayeed Choudhury, currently the associate dean for Digital Infrastructure, Applications and Services and Hodson Director of the Digital Research and Curation Center at the Sheridan Libraries of Johns Hopkins University, home to the first university-based OSPO in the United States.
The Mellon College of Science, the School of Computer Science and the Software Engineering Institute (SEI) have already committed to serve as partners. Early initiatives will include support for automated science efforts at the Carnegie Mellon University Cloud Lab and the SEI, a federally funded research and development center that helps government and industry organizations develop and operate software systems that are secure and reliable.
The OSPO will also support students in developing or updating open-source software and provide advice on licenses and development platforms commonly used in industry.
Learn more about the new office.
Michelin Acquires School of Computer Science Spinoff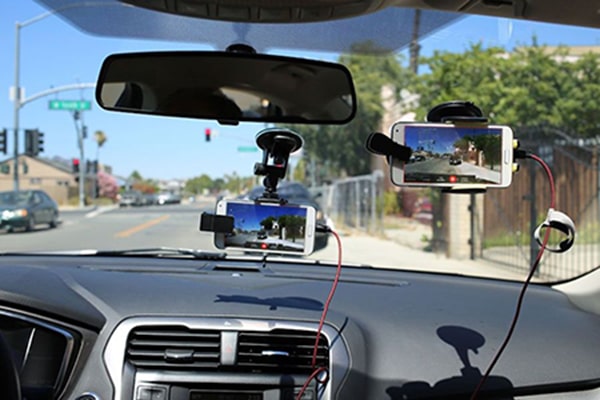 A spinoff of the School of Computer Science's Robotics Institute specializing in road infrastructure image analysis has been acquired by Michelin.
RoadBotics, founded in 2016, uses smartphone and artificial intelligence technology to monitor the condition of concrete and asphalt surfaces. The company was founded in 2016 by Christoph Mertz, also a principal project scientist in RI; Benjamin Schmidt; Courtney Ehrlichman; and Mark DeSantis.
RoadBotics will foster the development of services and solutions already offered by Michelin DDi (Driving Data to Intelligence), which specializes in analyzing driving behavior to make roads safer. RoadBotics' expertise in computer vision will help Michelin understand near-misses based on driving behavior.
Services developed by RoadBotics include RoadWay, which assesses the condition of roads, and AgileMapper, which can display those assessments on an interactive map. More than 250 communities around the world use these services.
Learn more about the acquisition.
Join CMU's Heart Walk Team on September 17
On September 17, Carnegie Mellon University's Employee Resources Groups (ERGs) will sponsor the first CMU Heart Walk team to benefit the American Heart Association (AHA).
The Heart Walk is AHA's premier event for raising funds to save lives from this country's No. 1 and No. 5 killers — heart disease and stroke. The Pittsburgh Heart Walk will take place in Point State Park at 10 a.m. and will include companies, organizations and individuals from throughout the Pittsburgh area.
By participating in the Pittsburgh Heart Walk, you will reap lasting benefits for yourself and help others. The Heart Walk helps to:
Save the lives of kids born with congenital heart defects and adults struggling with heart disease;
Teach thousands how to save lives through CPR training; and
Fund the next heart and stroke medical breakthrough.
Visit the CMU team page to join the team or donate to the team or an individual walker.
Also, if you are not familiar with the ERGs at CMU, please visit the ERG website to learn more and get involved.
Who's New at CMU?
Carnegie Mellon welcomes the following new staff members this week.
Saad Rasool, Educational Support Specialist, Administration – Qatar;

Anthony Bryan, Campus Police Officer, University Police;

Jacqueline Wolfert, Contracts Officer, Associate Vice President for Research & Academic Administration;

Kevin Dooley, Senior Agile Transformation Leader, SEI Ssd Continuous Deployment of Capability;

Sara Melo de Weber, Temporary Employment Service, HR Operations; and

Shane Seeloff, HR Generalist I, AVP-HR, Human Resources.
Did You Know?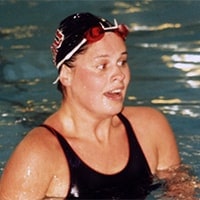 Carnegie Mellon's Rebecca Berty, then Rebecca Fruehan, won two national swimming titles in the same year when she won the 100-yard and 200-yard freestyle events at the 1996 NCAA Championships. In her four years at Carnegie Mellon, she earned 11 total All-America honors. The University Athletic Association recognized Fruehan for her accomplishments as Conference Swimmer of the Year in 1994, 1995 and 1996. She was a member of CMU's inaugural Hall of Fame class.