September 01, 2021
Personal Mention
Gretchen Chapman has been appointed head of the Department of Social and Decision Sciences. She succeeds Linda Babcock, who led the department from 2015 through 2020. A professor in social and decision sciences, Chapman joined the Dietrich College in 2017. She has focused her research on the psychological processes that underlie how people make decisions. Her research team uses judgement, decision-making and behavioral economics to examine health, social and intertemporal behaviors and policy decisions. Chapman regularly shares her expertise with the media to illuminate the factors that influence many of the decisions that we make, which has been particularly timely during the pandemic. In her conversations with the media, she has addressed vaccine acceptance, vaccination incentives, masking behaviors and other pandemic topics. She has been quoted in national media outlets, including The Washington Post, National Public Radio and The New York Times. "Not only is she a top scholar in a field that has deep roots at CMU, but she is also an excellent administrator and capable leader," said Dietrich College Dean Richard Scheines. "Her expertise and leadership will ensure the department remains at the cutting edge of the field and receives the recognition it rightly deserves." Find out more about Chapman.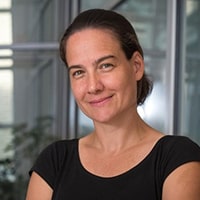 Rebecca Nugent has been named the Tartans' NCAA Faculty Athletics Representative (FAR). Nugent, recently named head of the Department of Statistics & Data Science, succeeds Susan Polansky who served as FAR for the past five years. Nugent, who has been highly involved with CMU's intercollegiate athletics program over the years. has served as associate department head of statistics since 2017 and director or co-director of undergraduate studies since 2016. She is the founding director of the department's Corporate Capstone Program, an experiential learning initiative that matches groups of faculty and students with data science research problems in corporate, nonprofit and government organizations. She is also a founding member of the Carnegie Mellon Sports Analytics Cluster, an initiative that supports sports-related research and educational projects. The former two-sport Rice University student-athlete is a longtime supporter of the athletics department and served as the head coach of the club women's ultimate frisbee team for 10 years. "In my time at CMU, I have continually been impressed with the character of our varsity and club athletes, both in and out of the classroom. Couldn't be more Tartan Proud!" Nugent said.  Find out more.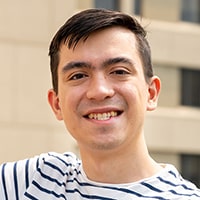 Physics Ph.D. candidate Matthew Ho has received the John Peoples, Jr. Research Fellowship in Physics. The fellowship, which supports graduate students in the Department of Physics, is named after Carnegie Mellon alumnus John Peoples, Jr., a physicist who directed the Fermi National Accelerator Laboratory and the Sloan Digital Sky Survey. Ho's research looks at applying machine learning to observational cosmology. "My thesis work involves using novel advancements in deep neural networks to model the relationship between galaxy cluster masses and their observable properties in cosmological simulation data," Ho said. Ho said the Peoples Fellowship will allow him to focus more on his research and publications during the final part of his Ph.D. studies. Outside of his research, Ho enjoys biking and playing soccer on the Physics Department team Manfred United. Find out more about Ho's work.