November 03, 2021
News Briefs
Tartans Win Second Straight UAA Men's Cross-Country Championship
The Carnegie Mellon men's cross country team won the 2021 University Athletic Association (UAA) Men's Cross-Country Championship last Saturday morning at Genesee Valley Park in Rochester, New York. The Tartans placed five runners in the top 20 on the 8-kilometer course to win the race by 12 points over Washington University in St. Louis. The victory marks their second straight UAA title and their sixth in school history.
Senior Michael OBroin placed second individually with a time of 25:40.0. Crossing third, four-tenths of a second behind OBroin with a time of 25:40.4 was graduate student Matt Karee. Freshman Matthew Coyle also placed in the top 10 with a sixth-place showing after crossing in 25:48.1. Coyle also earned UAA Rookie of the Year honors as the top first-year athlete to cross the finish line.
Placing fourth and fifth for the Tartans were junior Elijah Sech and freshmen Colin McLaughlin with times of 26:17.5 and 26:27.9, respectively. Sech placed 16th and McLaughlin 20th.
Head coach Tim Connelly and assistant coaches Adam Colorito and Curtis Watro were named UAA Men's Coaching Staff of the Year. The honor is the fourth for Connelly and his staff and second consecutive award.
The Tartans will next race in the NCAA Mideast Regional at Big Spring High School in Newton, Pennsylvania, on Saturday, November 13.
Art for August — Community Art Exhibit Comes to CMU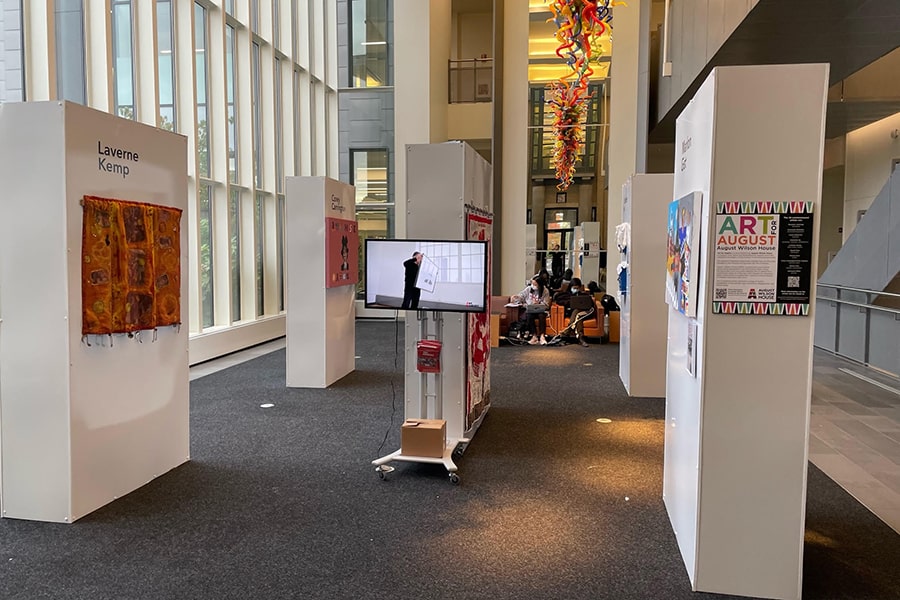 Carnegie Mellon, in partnership with the August Wilson House, is hosting the Art for August exhibit in the Lee Lobby of the Cohon University Center through December 15.
Art for August is a traveling exhibit to honor and celebrate the birthday of August Wilson, the Pulitzer Prize-winning playwright and Pittsburgh native, while supporting local artists and vendors. The exhibit debuted at the Energy Innovation Center on April 27 — Wilson's birthday — and has been traveling throughout Pittsburgh before making its way to CMU on November 1. The artwork included in the exhibit comes from local artists who were commissioned to create art in tribute to Wilson.
All CMU community members are welcomed and encouraged to view and experience the exhibit. For more information on the exhibit and the featured artists, please consult the Art for August Exhibit Brochure [pdf]. To learn more about August Wilson and his legacy, please take the time to visit the August Wilson House website. 
Integrated Innovation Institute to Offer Four Master's Degree Certificates Online
For 18 years, engineers, designers and business professionals who are passionate about developing, designing and launching new products and services have come to Carnegie Mellon's Integrated Innovation Institute to earn a master's degree in product and service innovation. The distinctive program cross-trains students in engineering, design and business at a university that has a world-class reputation in all three disciplines.
The growing demand for the institute's innovation training, as well as a dramatic uptick in the popularity of online education compelled Integrated Innovation leadership to create a flexible and accessible alternative for professionals who want to expand their technical, creative and organizational skill set without disrupting their life.
Four online certificates, composed of the core elements of the residential master's degree, will be offered next year. They can be taken individually or stacked and combined with a final capstone course to attain the Master of Integrated Innovation for Products and Services (MIIPS) degree.
Until now, the tried-and-true methodologies developed at the Integrated Innovation Institute were only available to those students who were able to attend classes in Pittsburgh for nine months or more.
"By stacking these certificates, working professionals who live anywhere can advance their education and career by gaining these highly-sought after skills," said Peter Boatwright, director and co-founder of the institute and a professor of marketing and new product development. "It's a very attractive option for those who may not have the flexibility in their work or family lives to commit to a full time, on-campus program."
Learn more about the institute's online programs.
Researchers to Study Improving Public Algorithms, Computer Science Education for Girls of Color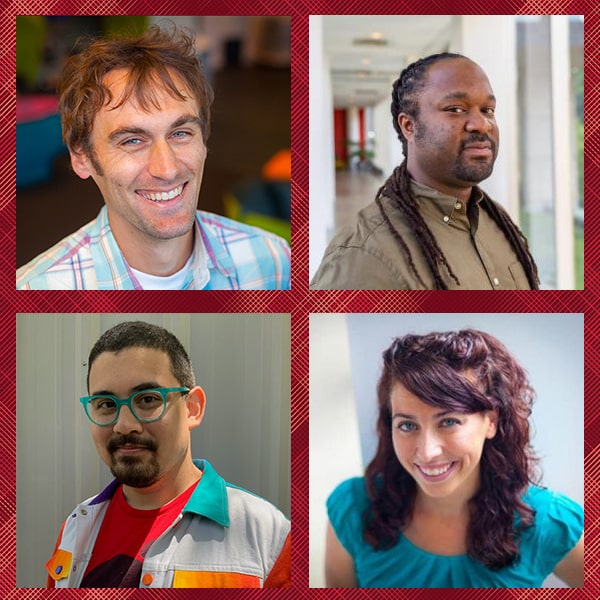 Human Computer Interaction Institute (HCII) professors Jeffrey Bigham, Ken Holstein, Patrick Carrington and Amy Ogan will head CMU's participation in the Connecting the EdTech Research EcoSystem (CERES) network, which brings together leaders from computer science, psychology, neuroscience, education and educational technology to tailor digital technologies to help children and families learn, play and socialize. CMU researchers will look for ways to increase the awareness of public algorithms and improve computer science education for girls of color.
Holstein and HCII professor Motahhare Eslami aim to familiarize communities with the public algorithms that make or guide decisions in areas like child welfare, housing and criminal justice. These algorithms affect many local communities daily, and yet most community members are unaware of their existence, let alone their potential benefits and risks. Wesley Deng, an HCII Ph.D. student and part of Holstein's CoALA Lab, is exploring how informal learning spaces, like kiosks or sculptures installed in public spaces, can offer quick information about these algorithms, and even engage community members in providing feedback on them.
Ogan is working to improve computer science education for girls of color. Along with Ph.D. student Jaemarie Solyst and postdoctoral fellow Angela Stewart, she is building a computer science curriculum that prioritizes power and identity alongside programming and math. The curriculum makes use of a social robot that interacts with the girls, helping them to not only learn computer science but to also see themselves as technosocial agents of change and recognize that through computer science, they can change their world.
"One of the concerns that stops girls of color from engaging in computer science is this feeling of not belonging," Ogan said. "So it becomes important to not just teach CS concepts but to teach with an understanding of who learners are as people and how they fit into this field."

Ogan, Solyst and Stewart are working with Assemble, a nonprofit organization and community space for arts and technology education in Pittsburgh's Garfield neighborhood, and Girl Scouts both locally and in Arizona.
Find out more about the network.
CMU Police Departmental Review Underway
As President Farnam Jahanian outlined in his September 23 update on the university's progress to promote diversity, equity and inclusion, CMU's Police Department is undergoing a departmental review this year, similar to the periodic advisory board reviews that are conducted of each academic unit.
The consulting firm 21st Century Policing Solutions (21CP) is reviewing CMUPD's operations, policies and practices in light of national best practices and policing principles. 21CP is a collective of national experts — veteran police chiefs, pre-eminent scholars, leading civil rights lawyers and police union representatives — all united behind a common goal of furthering a new, shared vision of public safety.
The assessment does not involve a specific case or investigation, but rather the current overall state of policing at CMU. The review is intended to provide the CMUPD and the university community with a fair and honest assessment in light of national best practices and principles. 
As part of the assessment, 21CP has spent the past month meeting with CMU community members and neighbors to inquire about their experiences with the CMUPD, their sense of safety on campus, and areas for improvement. These targeted listening sessions will continue this month.
In addition, two open forums have been scheduled in which students, faculty and staff can participate. These virtual forums are scheduled for:
Please register in advance; attendance is limited to 25. After registering, you will receive a confirmation email containing information about joining the meeting. Additional open forums will be scheduled if necessary.
Outside of the listening sessions and open forums, members of the university community may also provide feedback by sending email to voicesofcmu@21cpsolutions.com.
Obituary: Justin Johnson Served CMU with Devotion and Distinction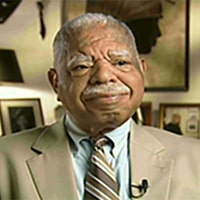 The Honorable Justin M. Johnson, who served Carnegie Mellon with devotion and distinction as a member of its Board of Trustees since 1984, died earlier this week. He was 88.
Johnson, who served as a senior intermediate appellate court judge on the Superior Court of Pennsylvania from December 1980 until his retirement at the end of 2007, provided wise counsel to the university as vice chair of its Educational Affairs and Enrollment committee, and a member of its Development & Planning, Executive, and Property and Facilities committees. He also served on advisory boards for Heinz College, the Department of History and University Libraries.
Johnson established the Justin Johnson Scholarship at CMU to benefit African and African-American students.
Prior to his first judicial appointment in 1980, he was a partner in the law firm of Berkman Ruslander Pohl Lieber & Engel, after practicing 16 years with Johnson, Johnson & Johnson, where he became a partner and sole proprietor. He has served as an adjunct professor of law at Duquesne University's School of Law and as a director or trustee of the Pittsburgh Mercy Health System, South Side Hospital, Pittsburgh Trust for Cultural Resources, Robert Morris College, Blue Cross of Western Pennsylvania, Urban League of Pittsburgh, United Way of Allegheny County, and Mary Holmes College.
Johnson received several awards including the Martin Luther King, Jr. Citizen's Award; the Top Hat Award for distinguished judicial services: the Homer S. Brown Service Award, the President's Award by the Pennsylvania Trial Lawyers Association; the Award of Merit by the Pittsburgh Young Adult Club and the Man of the Year Award from Bethesda Presbyterian Church.
Join the Thanksgiving Basket Drive to Help Families in Pittsburgh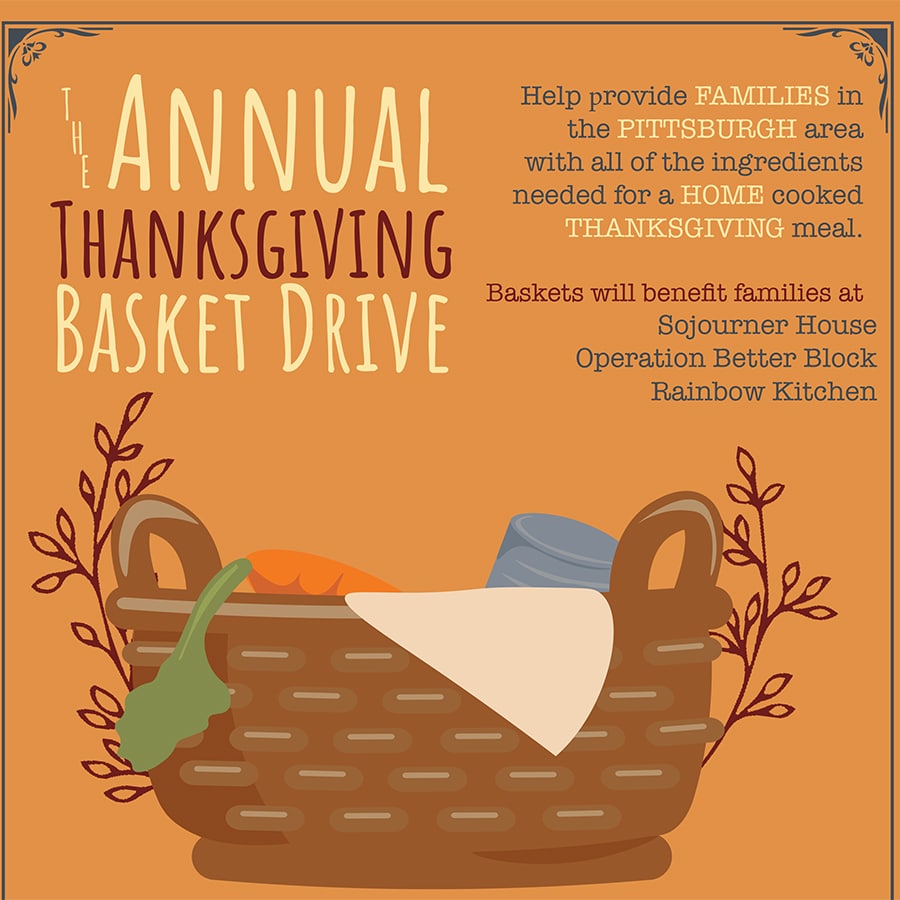 It's time again for one of Carnegie Mellon's great civic engagement traditions, the Thanksgiving Basket Drive! The annual Thanksgiving Basket Drive provides families in the Pittsburgh area with all of the ingredients needed for a home cooked Thanksgiving meal. This year, baskets will benefit families at Sojourner House, Operation Better Block and Rainbow Kitchen.
If you or your group is interested in putting together a basket, please download the sign-up sheet and checklist and then complete the basket commitment form by November 10. Completed baskets should be delivered to the Connan Room in the Cohon University Center on Monday, November 15 between 9 a.m. and 4 p.m. 
Stop by the Connan Room on November 15 to check out the baskets collected by our community members and learn more about our community partners.
For more information or questions, please contact Zack Miller at zmiller@andrew.cmu.edu.
Faculty/Staff Reminder: Review Your Benefits Options; Open Enrollment Continues Through Nov. 15
Open Enrollment is the annual opportunity for faculty and staff to review their benefits coverage options and make selections for the upcoming calendar year. Benefits elections become effective on January 1, 2022, and remain in effect for the entire year. After the enrollment period, you cannot change your elections unless you experience a qualifying status change.
2022 Benefits Offerings and Changes to the HMO Plan
Visit the 2022 Open Enrollment website for information about 2022 benefits, including rates, the 2022 Benefits Guide and the 2022 Open Enrollment Overview [pdf].
For 2022, the Highmark EPO and UPMC HMO (available in the Western Pennsylvania area only) plans will be offered in place of the current Aetna HMO. The design of the plan will remain the same, and you will be able to choose the provider network that best meets your needs. The Office of Human Resources has scheduled numerous virtual events (see below) to provide information to assist you in making your decisions.
Enroll Online Through Workday
Log in to Workday to submit enrollment changes. If you are enrolling in a Flexible Spending Account (FSA), you must log in to Workday and select your contribution level. Your 2021 spending account elections will not automatically roll over to 2022, as the IRS does not allow FSA elections to roll over to the next year.
Refer to the Open Enrollment System Guide [pdf] for detailed instructions on the online enrollment process.
Virtual Events
The Office of Human Resources has scheduled virtual events to provide assistance as you navigate your benefits elections. You are encouraged to participate in a virtual event to learn more about your benefits options and get help making elections in Workday.
Virtual Benefits Fair
Visit the Benefits Fair through your computer at any time throughout Open Enrollment to learn more about benefits options. Booths contain information on health and welfare benefits, retirement savings plans, family care resources, and more. Visit at least five virtual booths to be entered into the fair raffle for a chance to win a prize!
Drop-In and Vendor Information Sessions via Zoom
The Office of Human Resources will again offer benefits drop-in sessions throughout the Open Enrollment period, and you are encouraged to join a session that best fits your schedule. A presentation outlining the 2022 benefits plan changes will be provided, and Benefits and HR Service team members will be available to answer questions about options and the enrollment process in Workday. Zoom's breakout room functionality will be used so participants can speak one-on-one with an HR team member. In addition, weekly vendor information sessions provide the opportunity to meet with representatives from UPMC and Highmark throughout Open Enrollment.
If you have questions regarding Open Enrollment, please contact Human Resources Services at 412-268-4600 or hr-help@andrew.cmu.edu.
Help Those in Need; Give to CMU's 28th Annual Food Drive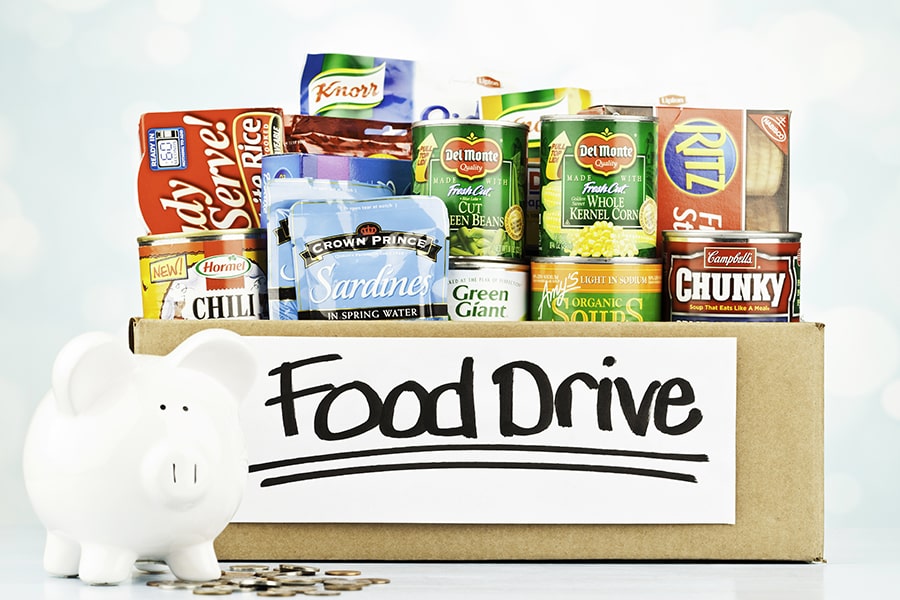 Carnegie Mellon's 28th annual food drive, sponsored by Staff Council to support the Greater Pittsburgh Community Food Bank, runs through Monday, November 15. After reaching an all-time high last year of $86,503.38 (including cash and nonperishable contributions converted to dollars), this year's goal is $100,000. In addition, this year's drive is also seeking 200 can openers and 2,000 reusable grocery bags (can be gently used) for the CMU Food Pantry.
For your convenience, cash contributions to support the Greater Pittsburgh Community Food Bank can be made online at https://pittsburghfoodbank.org/cmu28. Please know that gifts of any size are important and appreciated. In fact, $1 donated to the Food Bank can provide up to five meals! Note that you can make a gift to the CMU Drive, overall, or select a specific team. If you are interested in forming a team for a group or department not represented, please email Margaret Cox.
Learn more about the Food Drive and the many options you have to contribute.
Sign Up to Save a Life; Register for CPR/AED Training
The Environmental Health & Safety Department is offering a CPR & AED class from 10 a.m. to noon on Monday, November 15 in the Cohon University Center's Danforth Conference Room.  
Attendees will learn how to recognize the signs of a sudden cardiac arrest, when to activate the EMS system, and how to do CPR. Hands-on training will enable those who attend this class to become familiar with an AED and to successfully operate it in an emergency. Training also teaches the operator how to avoid potentially hazardous situations.
Register online at https://cmu.bioraft.com/node/284547/sessions. Questions? Send email to safety@andrew.cmu.edu. 
Who's New at CMU?
Carnegie Mellon welcomes the following new staff members this week.
Cassia Crogan, Assistant Director, Communications and Media Relations, Tepper Marketing & Communications;
Zachary Brown, Sound Technician, Drama Production, Drama;
Amanda Anderson, Associate Director and Career Consultant, Student Affairs in ETC, ETC: Entertainment Technology Center;
Brendan Duff, Research Assistant, Robotics Institute - Campus;
Carly Ochs, Associate Director of Marketing, Integrated Innovation for Products and Services;
Darla Coleman, Executive Director, SCS DEI Initiatives, SCS Dean's Office;
Gonzalo Bird Munoz, Health Promotion Specialist, Community Health & Well-Being;
Julia Concolino, Marketing and Events Coordinator - The Wilton E. Scott Institute for Energy Innovation, CIT Deans Office;
Karen Sue Kirk, Program Coordinator, Language Technologies Institute;
Makala McGinnis, Career Services Recruitment Coordinator, Heinz General & Administrative;
Matthew Minczeski, Executive Communications Manager, Presidents Office;
Ryan Oberndorf, Sr. Audio Visual Technician, Technology Enhanced Facilities (Comp Services);
Shen Wang, Senior Research Programmer / Analyst, Computational Biology Department; and
Munyakazi Dan, IT Support Engineer, Rwanda - ICT.