May 26, 2021
News Briefs
Doonan Creates "Biology in Your Basement"
In the midst of an ongoing pandemic and more online-only classes, Lynley Doonan had to get a little more creative. This spring, Doonan offered the newly designed course "Biology in Your Basement" as a seven-week mini-elective.
"Biology in Your Basement is all about experiments you can do at home using things you find in your house or grocery and drug stores," said Doonan, a special lecturer in biological sciences.
Doonan was inspired to develop the lab class after demonstrating how to extract DNA from strawberries for the Mellon College of Science's Science at Home Instagram video series.
"I thought it was going to be difficult," Doonan said of designing the course. "But once I did the DNA extraction video, I realized there are lots of things around the house that can illustrate the basic science principals of DNA, RNA and proteins without needing any lab equipment." 
In addition to replicating the strawberry DNA extraction experiment, students grew their own yeast from flour and water to make homemade bread, and studied how an enzyme in pineapple can break down the proteins that hold gelatin together.
Throughout the course, Doonan taught the theory behind the experiments as the students conducted them. She also collected data with the class over Zoom that students could analyze in case they were unable to do the experiments at home.
Learn more about Biology in Your Basement.
Fang, Fenning Earn NSF CAREER Awards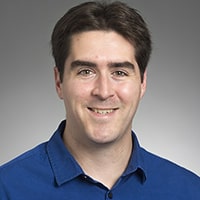 Nearly $1 million in recent funding from the National Science Foundation will allow School of Computer Science faculty members Fei Fang and Andreas Pfenning to dig deeper into their fields of study.
Fang, the Leonardo Assistant Professor in the Institute for Software Research, and Pfenning, an assistant professor in the Computational Biology Department, recently received NSF Faculty Early Career Development Program (CAREER) awards — the foundation's most prestigious for young faculty members.
Pfenning's research will explore why vocal learning or mimicry is found in some species and not others. Humans, birds — most famously, parrots — whales, dolphins, and some species of bats and seals can hear a sound and mimic it. It is how humans learn to talk and other species learn to communicate with each other. He said the work could lead to a better understanding of human speech disorders and further answer the question of why and how humans — or any of the species studied in his research — evolved the way they did.
Fang will use her award to build on research that integrates game theory with machine learning to optimize communication and coordination to tackle real-world problems. Specifically, the NSF-funded research will examine scenarios where multiple agents with their own goals and preferences work together, like the collaboration between law enforcement agencies and local communities to protect wildlife from poachers.
Find out more about Fang's and Pfenning's research. 
Motz, Warner Win MCS Student Awards
Recent chemistry graduates Rachel Motz and Teddy Warner were this year's recipients of student achievement awards in the Mellon College of Science.
Motz received the Dr. J. Paul Fugassi and Linda Monteverde Award and the Judith A. Resnik Award. The Fugassi and Monteverde Award recognizes a graduating female senior from MCS with the greatest academic achievement and professional promise. The Resnik Award is given each year to an exceptional senior woman graduating with an undergraduate technical course of study and planning to pursue graduate or professional training in a technical field.
Warner received the Gilman Award, which recognizes a student's exemplary achievements through the college's core education.
In the lab of Professor of Chemistry Stefan Bernhard, Motz has been focused on the overarching goal of producing hydrogen from water using light. To search for a cheaper and more earth-abundant cobalt catalyst for this process, Motz led a project that used a high-throughput, combinatorial process to study 646 possible catalysts for their photocatalytic water reduction ability. Motz published her work in the journal Inorganic Chemistry as first author, a rare feat for an undergraduate student.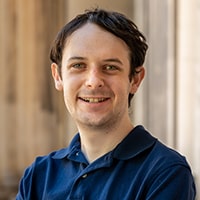 Warner is an exceptional scholar and remarkable student leader. He graduated with a bachelor's degree in chemistry and a minor in neuroscience. He will enter MIT's chemistry doctoral program this fall.
In the lab, Warner has pursued diverse research interests. He has worked most closely with Chemistry Professor Bruce Armitage. During his junior year, Warner tackled an independent research project, guided by Armitage, to design a DNA nanosensor to detect cancer-associated micro RNAs with high specificity and selectivity. He submitted his work for publication to the journal ACS Sensors and completed an honors thesis on the project.
"Teddy's intellect is outstanding. He is meticulous and skilled in the lab, and he has a great attitude about science. Teddy is in the top three of the 60+ undergrads to have worked in my lab over the last 24 years," Armitage said.
Learn more about Motz and Warner.
Staff Council Elects New Officers for 2021-22
Staff Council held its annual elections earlier this month, and the new officers for the 2021-22 academic year are Lauren Vereb, vice chair; Liz Fox, secretary; and Kara Branby, treasurer. Amy Kunkle, vice chair in 2020-21, automatically moves into the Staff Council Chair position.
Staff Council also recognized several members for making a substantial impact within council and the campus community. The 2020-21 Staff Council Award Recipients are:
Rookies of the Year – Tynisha Brice, Tonya Campbell, Libby Rodriguez, Rebekah Sedwick and Mandi Semple;
Unsung Heroes – Margaret Cox, Joyce DeFrancesco, Alicia Gorman, Carolyn Gould, Raymond Mizgorski, Jackie Otto and Sylvia Smith;
Champions of Diversity, Equity, Inclusion and Belonging – Tynisha Brice, Margaret Cox, Liz Fox, Sebastian Lacy, Noah Riley, Pattye Stragar, Jason Wagner and Katie Walsh; and
Friends of Staff Council – George Cann, Katie Coan, Donora Craighead, Michelle Piekutowski and Jerry Segal.
Learn more about Staff Council
.
Architecture Announces Visiting Professors for Fall
The School of Architecture has announced that Jackie Joseph Paul McFarland and Tommy CheeMou Yang will be the 2021 Joseph F. Thomas Visiting Professor and the Ann Kalla Visiting Professor, respectively. This fall, they will be offering seminars aligned with their research and teaching in the school's first- and second-year studios.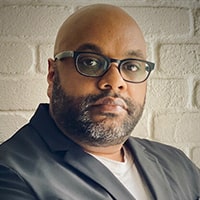 McFarland's research and creative practice focuses on understanding and putting into context the experiences of African Americans' relationships to space and place. It asks the question, "Is it possible to have a Black architecture?" and aspires to a Black Praxis. By applying Black theoretical practices – Afropessimism, Afrofuturism, Necropolitics – he steps outside Eurocentric theory to better understand not only the Black experience, but the experiences of "othered" groups.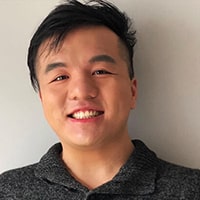 Yang's research and creative practice focuses on bridging the disciplines of architecture, cartography and humanities through storytelling and spatial ethnography. He has focused on how cities adapt and change over time through fieldwork, public history and multi-scale analysis. This has included embedded research on Hmong refugees re-making their homes in Milwaukee, Thai villagers maintaining their worlds within the rapidly urbanizing city of Chiang Mai, and the morphogenetic growth of immigrant communities in New York.
Learn more about McFarland and Yang.
CMU Team Wins Qatar Stock Exchange Competition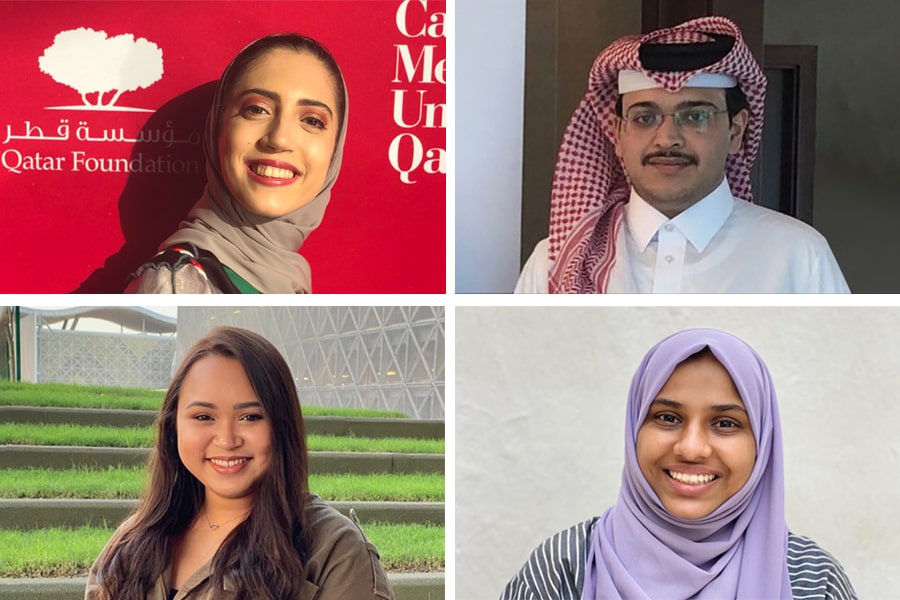 The winning team included (clockwise, from top left) Joud Ghalayini, Haidar Al-Haidar, Mariam Syed and Faiha Sahirah. Abraham Farooqui, not pictured, also was part of the original team.)
A team of students from Carnegie Mellon University in Qatar (CMU-Q), a Qatar Foundation partner university, took the top spot at the second Qatar Stock Exchange (QSE) Financial Education Competition. Eight universities took part, with CMU-Q edging out teams from Qatar University and Hamad Bin Khalifa University. CMU won the first competition in 2019.
The competition kicked off in early 2020 before the pandemic. Teams were given the task to value Aamal Holdings, a diversified business with holdings in four different sectors. Business administration students Haidar Al-Haidar, Abraham Farooqui, Joud Ghalayini, Faiha Sahirah and Mariam Syed delved into the complicated task of valuating a company with such varied assets.
After the students completed their report in the spring of 2020, they looked forward to the formal presentation, but due to COVID-19 restrictions the presentations were postponed. The students presented their work to an online panel of industry judges in April 2021, including representatives from Qatar Financial Center, AlRayan Investments and Aventicum.
Learn more about the competition.
Mannino Retires After Three+ Decades in the School of Art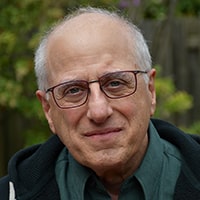 After 35 years at the helm of the ceramics studio, Professor Joe Mannino has retired. During his tenure he has inspired scores of students to discover the pleasures of working with one of the world's oldest art materials and to reimagine the possibilities of clay for present-day expression. As an artist, Mannino's work mines the deep history of ceramic sculpture to bring awareness to contemporary political issues.
Mannino's dedication to the School of Art and its students extends beyond the ceramics studio. When he started at CMU in 1986, he worked to make ceramics more integrated into the sculpture area, allowing students to move more fluidly between mediums. He helped develop a series of Art in Context courses, which would later evolve into the Contextual Practice area. From 2001 to 2004, he served as the point person for the first major Doherty Hall renovation, and he served as Associate Head of the School of Art from 2002 to 2006.
What alumni remember most is his unending enthusiasm for the possibilities of clay, his excitement for helping students achieve experimental work, and his wealth of knowledge of ceramics, sculpture and site-work. In 2013, the College of Fine Arts awarded him the Henry Hornbostel Award for Excellence in Teaching.

"I love teaching, and I am always invigorated and inspired when I work with my students," Mannino said. "What I'm going to miss the most in retirement is working with the students in the studio, watching them develop as artists, and following their careers and accomplishments after they graduate."
CMLH Seeks Compelling Health Care Projects to Support
The Center for Machine Learning and Health is seeking compelling CMU faculty-led science projects to fund that creates value for stakeholders including patients and caregivers, providers, payers and health care institutions. 
The CMLH is looking for projects in four broad focus areas — oncology, women and children's health, drug and target discovery and digital therapeutics. Enabling technology from computer science, biology, engineering, policy, operations, design, behavioral/social sciences and the arts and more are all possible drivers or components of novel, interdisciplinary digital solutions that address unmet needs in health care.
The new submission process for 2021 includes the "Intent to Propose" (ITP) document. The ITP is mandatory and is the first step to be considered for funding, Full proposal submissions will be by invitation only. You must submit an Intent to Propose Form in order to be considered for a proposal invitation.  
Complete details for the Call for Proposals and the Intent to Propose Form (due July 6) can be found on the CMLH website:  http://www.cs.cmu.edu/cmlh-cfp/cfp-2021 
Contact the CMLH with any questions at cmlh@cs.cmu.edu.
Who's New at CMU?
Carnegie Mellon welcomes the following new staff members this week.
Alan Cohn, Associate Embedded Software Developer, SEI Ssd Enabling Mission Capability at Scale;
DeAnna Robinson, HR Generalist II, HR Operations;
Jordan Belke, Research Administrator, ECE: Electrical & Computer Engineering;
Kaitlyn Landram, Communications Manager, CIT Marketing and Communications; and
Vaughn Coates, Assistant Software Developer, SEI Ssd Engrg Intelligent Software Systems.