July 14, 2021
News Briefs
Researchers Develop Fabric-Friendly Sensors
From key fobs, credit card chips and smart devices, near-field communication (NFC) allows humans to communicate with objects. And now you can control the television volume by waving your hand over a couch cushion, or turning lights on and off by touching a specific part of a pillow.
Researchers from Carnegie Mellon's Laboratory for Emerging Wireless Technologies (WiTech) have developed NFC antennas that can be woven into everyday surfaces for building smart environments. Known as TextileSense, this system can track everyday objects made of conductive materials, like a human hand.
"We achieved this by using multiple flexible NFC coil antennas embedded in ordinary and irregularly shaped surfaces, like furniture and carpets, that we interact with in smart environments," said Swarun Kumar, assistant professor of electrical and computer engineering.
The team designed and fabricated specialized textile coils that can be woven into the fabric of the furniture and easily hidden by acrylic paint. By developing a near-field blind beamforming system to efficiently detect surrounding objects, these coils can sense the position of an object, like determining if a human is sitting on the couch or lying down.

"It was a fun collaboration between material scientists who helped us with the textile-friendly antenna fabrication and a combination of wireless system development and signal processing," Kumar said.
Learn more about fabric-friendly sensors.
Nominate a Deserving Colleague for an Andy Award by July 21

Nominations are now open for the 2021 Andy Awards, so nominate a colleague whose outstanding work is deserving of this special recognition. This annual program recognizes the remarkable contributions and steadfast dedication of staff members from across the university.

All nomination materials must be submitted by 5 p.m., Wednesday, July 21.
Award recipients will be announced and recognized this fall during the Andy Awards ceremony. Details about the ceremony will be shared via email.

For more information, including details about the nomination process, award category descriptions and criteria, and past winners, visit the Andy Awards website.
Questions? Email AndyAwards@andrew.cmu.edu
SEI Establishes New AI Division; Names Director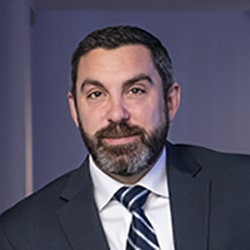 Carnegie Mellon's Software Engineering Institute has announced the establishment of a new research division dedicated to artificial intelligence (AI) engineering and named Matthew Gaston as the new division's director.
A federally funded research and development center, the SEI helps government and industry organizations develop and operate software systems that are secure and reliable. The SEI is leading a national initiative to advance the professional discipline of AI engineering with partners in industry, government and universities.
AI engineering is an emerging field of research and practice that combines the principles of systems engineering, software engineering, computer science, and human-centered design to create AI systems in accordance with human needs for mission outcomes. This discipline will help the Department of Defense and other government agencies meet mission goals by developing and deploying AI systems that are scalable, robust and secure, and human centered.
The new SEI AI Division will focus on research in applied artificial intelligence and the engineering questions related to the practical design and implementation of AI technologies and systems. The division will draw on work done by the SEI Emerging Technology Center (ETC), which has initiated and nurtured AI engineering at the SEI.

Gaston, who joined the SEI in 2011, is currently director of the ETC, which is focused on applying new software technologies to gain leap-ahead mission capabilities for the DoD and other government agencies. Under his leadership, the ETC research portfolio has grown to include work in advanced computing, applied artificial intelligence and machine learning, and human-machine interaction. Gaston also holds an appointment as an adjunct associate professor in the CMU Institute for Software Research.
Company Co-founded by LTI Faculty To Enhance Zoom's Translation Capabilities
A machine translation company co-founded by Alex Waibel, a professor in the Language Technologies Institute, has been acquired by Zoom to bolster the platform's real-time translation.
KITES, founded in 2015 by Waibel and Sebastian Stüker, originated from research by the pair at the Karlsruhe Institute of Technology in Germany, where both founders are faculty. The company uses machine translation technology and predictive AI to translate speech or provide subtitles simultaneously as a person is talking. Translated speech will appear before a speaker completes a sentence, and the software will autocorrect on its own if needed.
Zoom intends to work with the research scientists at KITES to improve meetings by providing multi-language translation.
"KITES emerged with the mission of breaking down language barriers and making seamless cross-language interaction a reality of everyday life, and we have long admired Zoom for its ability to easily connect people across the world," Waibel and Stüker said. "We know Zoom is the best partner for KITES to help advance our mission and we are excited to see what comes next under Zoom's incredible innovation engine."
During nearly an entire year of discussions, demos and negotiations, the teams from KITES and Zoom never met in-person. The entire deal was struck over Zoom calls.
CMU Spinoff Wins Third Place in AI XPRIZE Competition
A Carnegie Mellon spinoff company, Marinus Analytics, won third place and $500,000 in the IBM Watson AI XPRIZE competition. This XPRIZE is a global competition incentivizing the use of artificial intelligence (AI) for radical breakthroughs in problems facing humanity. Marinus Analytics was recognized for its revolutionary impact using AI to address the problem of human trafficking.
The work of Marinus Analytics first began as a senior thesis when Emily Kennedy was earning her bachelor's degree in Ethics, History and Public Policy from CMU's Dietrich College of Humanities and Social Sciences. Now, nearly 10 years later, Marinus Analytics is a fully fledged company with a cutting-edge suite of AI-powered technology that aids law enforcement in finding and protecting victims of human trafficking.
The company's flagship software, called Traffic Jam, was first developed at CMU. It uses AI to help police efficiently sort through online sex trafficking ads, grouping them by phrases, phone numbers or locations. This grouping helps detectives identify the people who control the victims they have coerced — many of whom are minors. Traffic Jam has over 2,500 registered law enforcement and nonprofit users, tackling the global problem of human trafficking and preventing future exploitation. 
Find out more about Marinus Analytics and the XPRIZE competition.
SEI Names 2021 AJ Award Recipients
The Software Engineering Institute named its 2021 Angel Jordan Staff Award winners in a virtual ceremony on June 28. The ceremony recognized individuals and teams and highlighted colleagues for their long-term dedication to the SEI through service awards.
This year's AJ Award recipients are:
Director's Office Awards for Excellence: Will Klieber (CERT), Jay Palat (ETC), and Michele Tomasic (CERT)
Newcomer of the Year: Mario Benitez (SSD)
Serving the Customer—Individual: Carrie Gardner (CERT)
Serving the Customer—Team: SEI Procurement Team (FABS) Marla Blake, Alex Bonelli, Randy Bowser, Pamela Brandon, Kimberly Farrah, Joshua Howell, and Amy Miller
Operational Excellence—Individual: Eric Bram (CERT)
Operational Excellence—Team: Users Services and Hardware Support Team (OCOS & CIO) Laura Anderson, Dan Bidwa, Matt Dwyer, Tracey Fox, Martin Gesheff, Matthew Guarnera, Stephen Koppes, Bett McLaughlin, Mervyn Morris, Sharon Oliver, George Rukavina, David Reinoehl, Joe Sciulli, Shirley Scott, Lenny Smith, Trina Washington, Wiley Wos, and Tony Young
Living Our Shared Values: Phil Bianco (SSD) 
Inspiring Leadership: Jessica Hedges (CERT)
Leading and Advancing—Individual: Robert Stoddard (SSD)
Leading and Advancing—Team: Ground Based Strategic Deterrent Team (SSD & CERT) Chris Alberts, Luiz Antunes, Bart Hackemack, Chris Miller, SuZ Miller, Manuel Rosso-Llopart, Bob Stoddard, and Carol Woody.
CMU Names Preferred University Travel Supplier
Corporate Travel Partners (CTP) is now CMU's single preferred university travel supplier. CMU travelers and travel arrangers are strongly encouraged to use CTP's SMART Portal/Concur online booking tool or dedicated agents to leverage a variety of traveler and university benefits, such as:
Best price guarantee with an automated process to scan for best prices and issue refunds if applicable;
24/7/365 access to designated CTP agents and Concur, the online booking tool and app;
Integrated emergency risk management system;
Unused ticket management;
Group travel services; and
University guest (non-employee) travel services.
The CMU Travel Information page provides the information, tools, training and resources to walk you through the planning, booking, traveling and expensing processes when traveling or arranging travel for university business.
Effective July 1, the university lifted the suspension of domestic business travel, subject to unit-based requirements and approvals from employee managers. Consistent with CDC guidance, CMU continues to advise low-risk travel behaviors for those traveling. Please adhere to COVID-19 university Travel Protocols and the Business and Travel Expense (BTE) Policy when booking university travel.
For questions, contact Procurement Services at procurement-inbox@andrew.cmu.edu. CTP contacts are available on the CTP supplier page.
Finance Division Names FAndy Award Recipients
The Finance Division FAndy Awards recognize and reward the accomplishments of Finance Division staff members. The award ceremony was held virtually on June 10 as part of the Finance Division Virtual Summer Picnic.
The 2021 categories and award recipients are:
Diversity, Equity and Inclusion Award: Christa Cardone, Communications Manager
Rising Star Award: Colin Titus, Financial Systems Analyst
Continuous Excellence Award: Carey Libertini, Senior Financial Analyst
Finance Ambassador Award: Jamie Malta, Category Manager
Gold Stapler Award: Chris Kamerling, Senior Manager, Business Applications Development and Support
Initiatives Award: Oracle Fixed Assets Project Team: Maureen Blair, Anne Marie Bosnyak, Margaret Carter, Nick Dunbar, Karen Hignett, Peggy Joyce, Liz Kaciubij, Chris Kamerling, Rodger Lees, Frank Lewis, Lee Mancuso, Elizabeth McShane, Ryan Pasko, Pat Roach and Kylie Walker
Friend of the Division Award: Allison Parshall, Human Resources Business Partner
Champion of Core Values Award: Kathy Proch, Senior Director, Controller's Office
For category descriptions, visit the Finance Division news page.
Who's New at CMU?
Carnegie Mellon welcomes the following new staff members this week.
Carla Young, Part-time Project Administrator/Manager, CAUSE: Center African American Urban Studies & Economy;
Carine Mukamakuza, Scholar-in-Residence, Rwanda - ICT;
Edwin Masagila, Temporary IT Support Associate, SEI OCOS IT Services;
John Crone, Coordinator of SLICE (Event Management and Training), Student Leadership, Involvement, & Civic Engagement;
Mitchell Dorrell, Senior Computational Scientist, Pittsburgh Supercomputing Center;
Marelyn Maces Sumano, Coordinator of Student Engagement and Support, The Center for Student Diversity and Inclusion;
Ryan Campbell, Police Officer, University Police;
Shay Lynn Myers, Temporary Employment Service, HR Operations;
Sandra Kekic, Early Childhood Educator, Cyert Center;

Sonja Hunter, Research Associate I, Psychology;

Zachary Stueve, Research Associate II, Psychology;

Devon Renfroe, Student Academic Support Specialist, Communications Support Program Coordinator, Vpe-Success;

Shanai Sloan, Coordinator Student Engagement and Support, The Center for Student Diversity and Inclusion;

 Maura Ward, Temporary Employment Service, HR Operations;

 Mark Villasenor, Police Sergeant, University Police;

 Scott Kram, Advanced Manufacturing Engineer, Acc:Engg Research Accelerator; and

 Tiaona Cade, Assistant Director of Career Services, Heinz General & Administrative.