Blum, Forlizzi Named ACM Fellows
School of Computer Science faculty members Manuel Blum and Jodi Forlizzi are among 95 distinguished computer scientists named 2020 fellows by the Association for Computing Machinery (ACM). The ACM Fellows program recognizes the top 1% of the association's membership for outstanding accomplishments in computing and information technology and/or outstanding service to ACM and the larger computing community.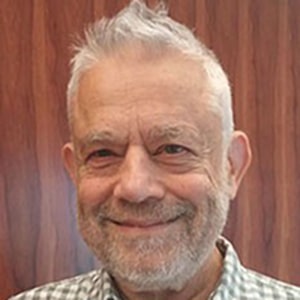 Blum, University Professor Emeritus in the Computer Science Department (CSD), was recognized "for contributions to the foundations of computational complexity theory and its application to cryptography and program checking." That's the same citation the ACM used in 1995, when it awarded Blum its highest honor, the A.M. Turing Award. Blum developed methods for measuring the intrinsic complexity of problems, and his Speedup theorem is an important proposition about complexity of computable functions.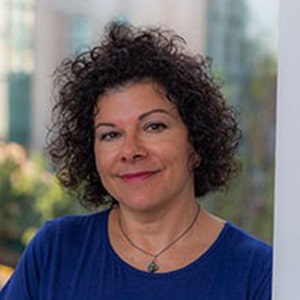 Forlizzi, the Geschke Director of the Human-Computer Interaction Institute, was recognized "for contributions to design research in human-computer interaction." A faculty member since 2000, Forlizzi has studied designing and analyzing systems ranging from peripheral displays to social and assistive robots. Her work has included designing educational games that are engaging and effective, designing services that adapt to people's needs, and designing for health care.
Learn more about Blum and Forlizzi. 
Participate in the Campus Race to Zero Waste
The Campus Race to Zero Waste, a competition and benchmarking tool for college and university recycling programs to promote waste reduction activities across their campus communities, begins January 31 and runs through March 27. 
You can participate by recycling as much paper, cardboard, bottles and cans and composting where available. If you are working from home, here are some helpful tips to learn about and adopt the 5 Rs; Reduce, Reuse, Recycle, Repurpose and Refuse. Adopt the 5 Rs when working from home (pdf).  
Over a 10-week period, schools report recycling and trash data and are then ranked according to:
Who collects the largest amount of recyclables per capita;
The largest amount of total recyclables;
The least amount of trash per capita; and
The highest recycling rate.
Learn more about the Campus Race to Zero Waste.  
Survey Shows Northeast, West Coast Most Likely To Accept COVID-19 Vaccine
Carnegie Mellon researchers have begun daily nationwide surveys to determine U.S. acceptance of COVID-19 vaccines and pinpoint those states and localities where people are most skeptical of the shots.

The CMU surveys, which Facebook distributes daily to a portion of its users, thus far have shown that the greatest resistance to the vaccine is in the Deep South, while people in the Northeast and West Coast are the most inclined to receive the vaccine, if it were available to them.
Among over one million respondents who have taken the survey nationally since late December, 71% indicate they would definitely or probably receive the vaccine if it were offered to them. The rate exceeds 80% in states such as Vermont, Massachusetts, Connecticut and Washington, and is more than 88% in the District of Columbia. Some states, including Mississippi, Louisiana and Alabama, have rates under 65%, suggesting much lower acceptance of the vaccine in their populations.
The deep disparities in the findings are consistent with previous public surveys, said Alex Reinhart, assistant teaching professor in the Department of Statistics and Data Science and a member of the Delphi Research Group that conducts the surveys. The power of the CMU surveys, he added, is that they are distributed to a wide swath of Facebook users each day, enabling researchers to track changes in attitudes in real-time as the pandemic progresses and vaccine distribution continues.
Find out more about the survey.
Announcing Provost Office Hours for Spring 2021
Provost Jim Garrett will hold several open office hours for students, faculty and staff this spring semester via Zoom. 
"I am constantly reminded how important it is to regularly connect with the people who make Carnegie Mellon the special place that it is," said Garrett, who is in his third year as provost. "I find these chats incredibly meaningful. I invite you to continue to use this time to tell me what's on your mind, and share your experiences, ideas and aspirations for Carnegie Mellon." 
Virtual monthly office hours will be held at the dates and times below:
Friday, January 29, 3 – 4:30 p.m. ET

Wednesday, February 24, 10 – 11:30 a.m. ET

Wednesday, March 24, 8 – 9:30 a.m. ET

Wednesday, April 21, 2 – 3:30 p.m.
Participants can register for a timeslot within the designated hours. To sign up, email provost@andrew.cmu.edu to receive the meeting ID and timeslot.
Tartans Form Black and Latinx Athlete Coalition

Carnegie Mellon students are problem-solvers driven to explore the questions that lead to change. This trait, along with the passion and knowledge to enact change, has led a group of Tartan student-athletes to be pioneers and form the Black and Latinx Athlete Coalition (BLAC) to build a cohesive, centralized affinity group and network of support, camaraderie and mentorship among Black and Latinx student-athletes and alumni.
One of the missions of Carnegie Mellon BLAC is to work with the athletics administration to hold staff, coaches and fellow student-athletes accountable for attitudes and actions that do not promote an environment of inclusive excellence. Currently, Black student-athletes only make up 3.3 percent of the population in CMU Athletics.
"I am proud of our students for forming this important coalition and look forward to our collaborative efforts to help Carnegie Mellon become a more diverse and inclusive community," said Director of Athletics Josh Centor. "Systemic racism continues to be evident in our everyday society and we must take action. Our department has instituted a number of diversity, equity and inclusion initiatives over the past few months and will launch our DEI strategic plan in the coming weeks. This announcement from our students paves the way for the work we must do together, and the work we must do now."
CMU Film Festival Presents "Corpus Christi"
The Carnegie Mellon International Film Festival will be revving back up for 2021 on January 23. The first screening in the Faces of Home Series is the Polish film "Corpus Christi." The film, nominated for Best International Film at the 2020 Oscars, was inspired by true events and follows 20-year-old Daniel who is sent to a remote village to work as a manual laborer after being released from a Warsaw correctional facility. Over the course of his incarceration, he finds Christ and aspires to join the clergy, but his criminal record stands in his way. A quick lie, however, allows Daniel to be mistaken for the village's new priest and he sets out to lead his new-found calling with nothing but his passion and charisma to inspire the community.
Viewing for Corpus Christi will be January 23 - 29. The first 50 people to register with the promo code "CMUIFF" will be able to watch for free.
There will be a live discussion at 7 p.m. ET Jan. 28. The discussion will include participation from Jan Komasa, director of "Corpus Christi," and will be moderated by Patricia Donohue, adjunct professor of psychology at Chatham University, and Jolanta Lion, assistant director of CMU's Humanities Center and Director of the film festival. The discussion is free but requires registration, information for which can be found on the CMU IFF website.
Nominations Now Open for the 2021 Alumni Awards
Celebrate CMU's many success stories by nominating a Tartan for the 2021 CMU Alumni Awards!
Consider nominating a CMU graduate who has reached extraordinary achievements in their careers, devoted their time and energy to Carnegie Mellon and created a legacy for themselves and this university. Alumni are honored in six categories:
Founders Medal for Outstanding Service and Exceptional Achievement;
Alumni Achievement Award;
Alumni Service Award;
Outstanding Recent Alumni Award;
Faculty and Staff Impact Award; and
Student Engagement Award.
For more information on the awards and how to nominate a Tartan, please visit alumni.cmu.edu/awards or contact us at alumni-awards@andrew.cmu.edu. The nomination deadline is February 28. Start your nomination now.
Swartz Center Seeks Teams for its 2021 Spring I-Corps Program
The Swartz Center for Entrepreneurship is currently recruiting teams for its spring 2021 NSF Innovation Corps (I-Corps) customer discovery training program. CMU faculty, staff, students and recent alumni are eligible to apply. Teams can be reimbursed up to $2,500 for eligible customer discovery expenses to assess the commercialization potential for their STEM technology.
Further details on the I-Corps program and eligibility can be found on its website. There have been 180 teams in the program since fall 2014 and they have received more than $65 million in additional funding for their ideas. The deadline for teams to apply is Monday February 8 at https://bit.ly/spring_i-corps2021.
Who's New at CMU?
Carnegie Mellon welcomes the following new staff members this week.
Brendan Post, Senior Director of IT Client Services, Client Services (Computing Services);        
Danelle Belau, Children's School Teacher, Children's School;
Jennifer Britton, Manager, Center for Informed Democracy & Social – Cybersecurity (IDeaS), Institute for Software Research;
Jennifer Koehrsen, Director of IRB & IACUC, Office of Research Integrity & Compliance;        
Rhonda Lococo, Dispatcher, University Police; and
Stephen Koppes, User Services Consultant, SEI OCOS IT Services.