April 14, 2021
Farinacci Leads Spring Carnival Adventure
By Bruce Gerson bgerson(through)cmu.edu
Victoria Lugo Farinacci is looking forward to feeling that Carnegie Mellon University spirit this weekend.
Farinacci is chair of this year's Spring Carnival, overseeing all the committees that work to host one of CMU's most beloved annual traditions. While last year's event was solely virtual, Farinacci and a cadre of about 40 fellow student committee members were excited to organize and schedule more in-person activities this year as COVID-19 restrictions eased.
"This year's theme is 'The Adventure is Loading' and I want people to feel that carnival adventure," said Farinacci, a senior majoring in global studies with a minor in business in the Dietrich College. "I want people to enjoy a little bit of that carnival spirit."
Farinacci said the committee has been working on hosting in-person activities since November. Detailed In-Person Activity Requests had to be submitted to the university for approval. She said some plans had to be scrapped, while others were adjusted, resubmitted, readjusted and resubmitted again. Some were just approved within the last few weeks.
"The in-person activities were very hard to organize and plan because of the changing COVID-19 guidelines," she said. "We can now host more than 50 people at an outside event, which is a big positive."
Many in-person activities will be held at the outdoor stage on the College of Fine Arts lawn. In-person events on the stage will include disc jockeys from WRCT 88.3 FM, live music, presented by the Activities Board, and a screening of the movie "Soul." Scotch 'n' Soda will preview a part of their pre-recorded show on stage as well.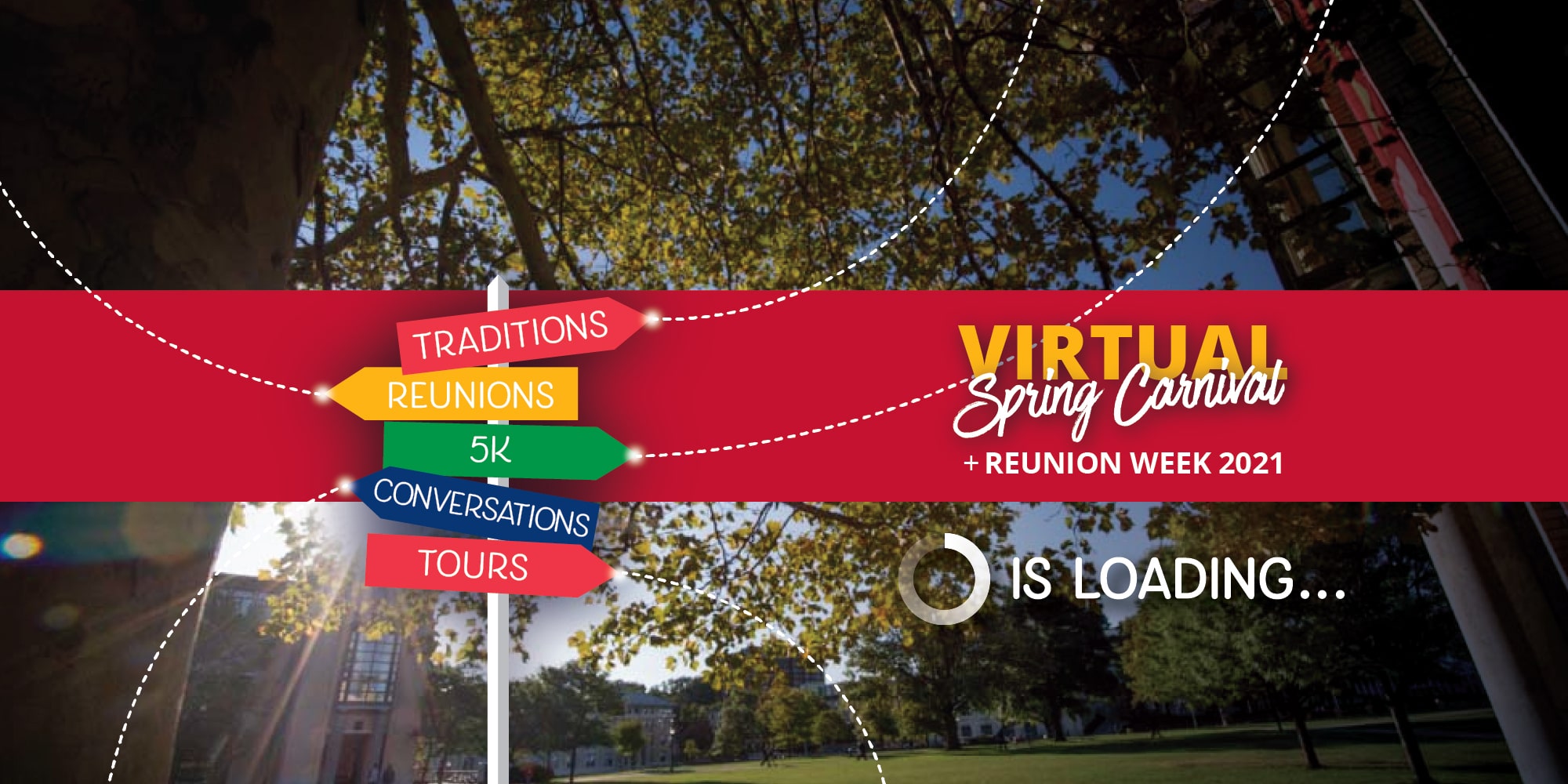 Food concessions will be held at the Tepper Marketplace, Resnik House, the Cohon Center Marketplace and in Legacy Plaza adjacent to the Cohon Center and tennis courts. Free carnival treats include pretzels, churros, fried Oreos and corndogs.
Booth, an activity in which student organizations compete at building elaborate structures based on the Spring Carnival theme, was just given the green light last week.
"Booth just got approved, so only four organizations will participate by making mini-booths, or doghouse booths," she said. "My favorite time is when Booth is about to open. People are hustling at the end to get ready, and they are squeamish about how everything will turn out. But it always turns out well."
Student Pandemic Safety Ambassadors will be in attendance at all in-person activities to ensure COVID-19 protocols are being followed.
A native of Puerto Rico, Farinacci became intrigued with Spring Carnival as a first-year student and has been involved ever since. She was assistant marketing chair that first year, marketing chair during her sophomore year, and co-chair of Spring Carnival a year ago.   
"I didn't know much my first year, but I loved the way there were so many different aspects of Spring Carnival," she said. "I wanted to be chair since my sophomore year. I loved that everyone was involved and that you could do so many different things.
"You could be in a Scotch 'n' Soda show, build a buggy, race a buggy or be a painter and paint a booth. Booth is my favorite part of carnival and why I joined. I wanted to see what was behind the curtain and how it all came together."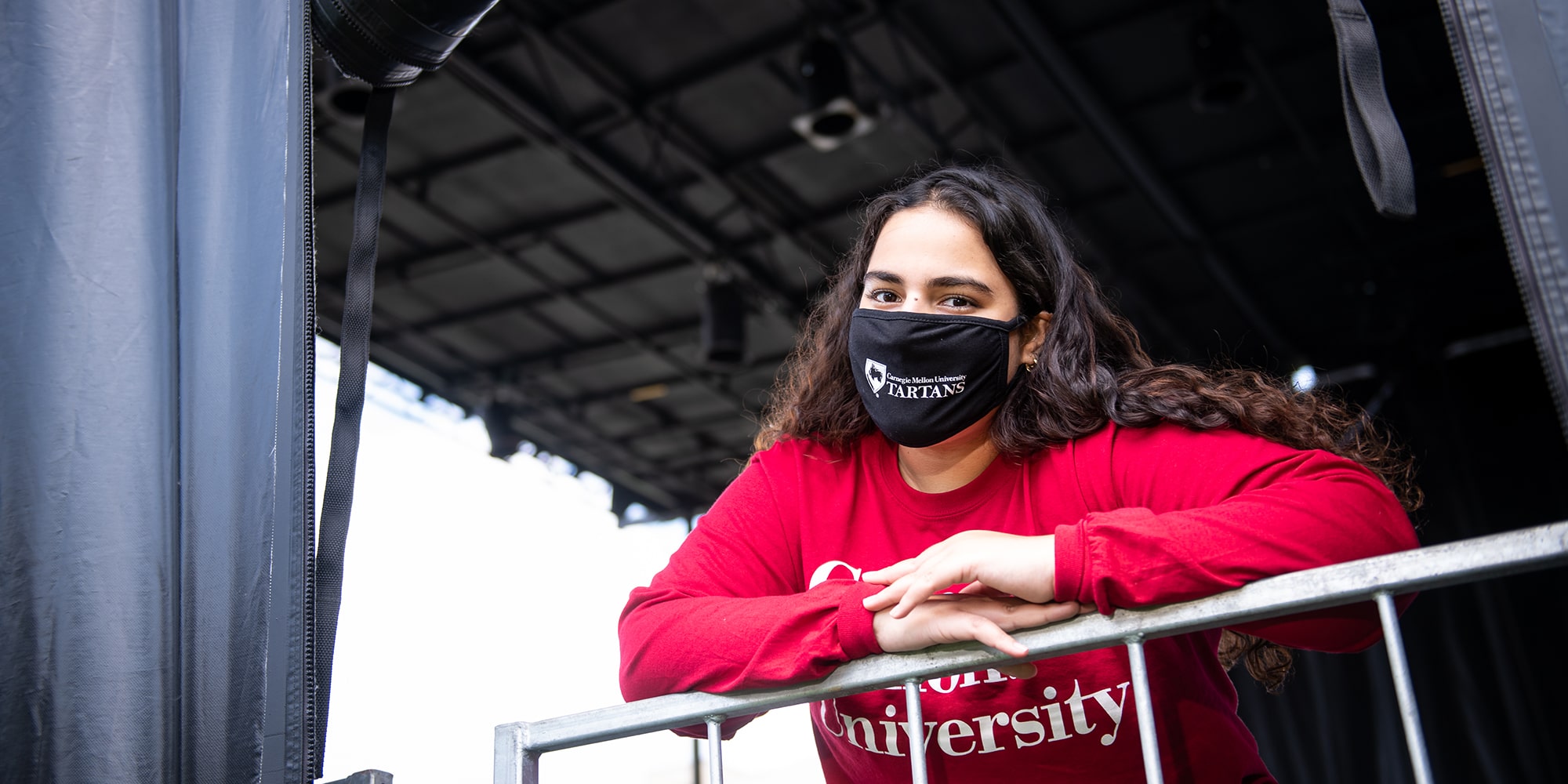 Spring Carnival Chair Victoria Lugo Farinacci looks out over the side of the outdoor stage.
Farinacci, who will be graduating this May and plans to attend law school, said she also enjoyed making friends and connections through Spring Carnival. She's grateful for the Spring Carnival Committee and advisor Andrew Greenwald.
"I'm definitely feeling nostalgic about it. It's a little sad because this is the best time of year. We've been able to adapt and problem-solve the past two years, and I'm eager to come back as an alumna and see what the committee has done," she said. 
As the carnival gets underway, Farinacci is optimistic the adventure will be successful.
"Come to Spring Carnival. It will be a fun time!" she said.