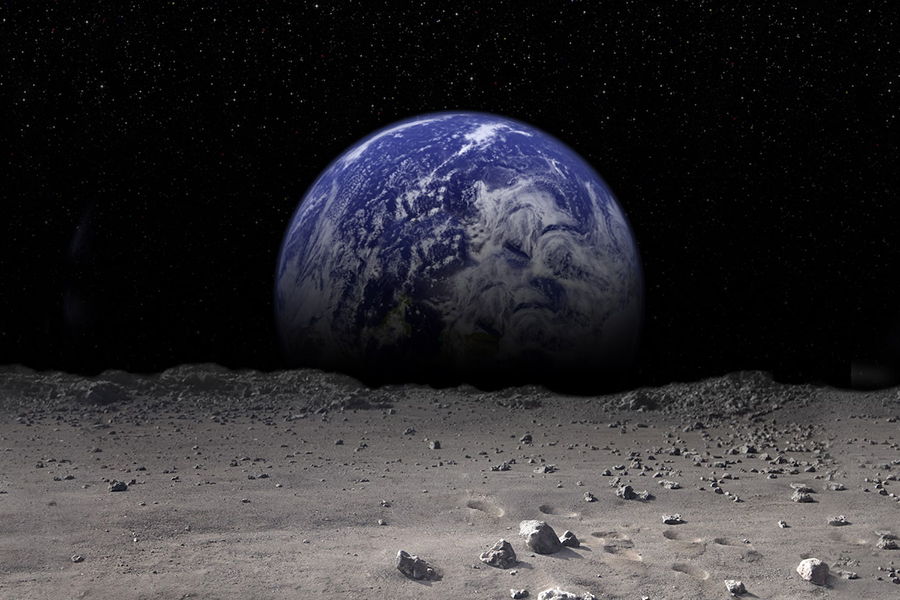 May 27, 2020
News Briefs
Lunar Rover Meets Milestone for Flight to the Moon
Carnegie Mellon students who designed and built a small, boxy robot, named Iris, have achieved a major milestone: their robot passed its critical design review by NASA and is on track to land on the moon in the fall of 2021.
"We are moving forward … we're going to the moon," a triumphant project manager Raewyn Duvall told Iris team members during a Zoom meeting following the review.
Officials at NASA and Astrobotic Inc., whose Peregrine lander will deliver the robot to the lunar surface, performed the review. Duvall, a Ph.D. student in the Electrical and Computer Engineering Department, said the process resulted in a few small design revisions, which the team is now incorporating.
The team will replace prototype parts with flight components this summer, as they test the robot to prove that it can withstand the trip to the moon without causing problems for Peregrine or for other payloads aboard the lunar lander.
"This is going to be an exciting summer," said William "Red" Whittaker, professor in the Robotics Institute and director of the Field Robotics Center.
Students, Alumni Start Food Delivery Service
Social distancing and quarantine have led to the increased usage of services like GrubHub and DoorDash. However, students living in Pittsburgh without a steady source of income may find themselves unable to access these options. Enter the student-founded food delivery service "Chutoro."
Chutoro is a "restaurant subscription" service, offering a seven-day menu delivered in bulk at a set time throughout the week. Jay Qin, a student in the Tepper School of Business, came up with the idea after quarantining became mandatory.
"I was getting sick and tired of cooking food myself, and delivery food is not an option, but a luxury," Qin said. "If current food delivery is like a taxi service, then Chutoro is the bus or the subway option."
According to Qin customers are able to receive their food in bulk as a cheaper, safer option to going out for takeout one meal at a time. The Chutoro operation is run by a small coalition of Carnegie Mellon students and alumni: programmers from the School of Computer Science, a design student from the College of Fine Arts, and others working together through Zoom calls and Facebook messages to keep the service together.
CMU Joins Roborace Autonomous Racing Competition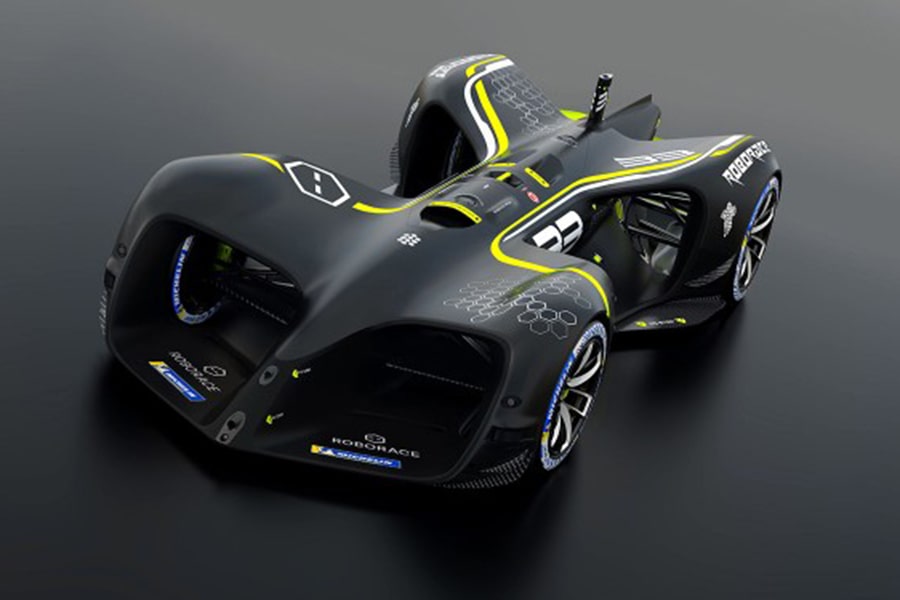 A student team from Carnegie Mellon is joining the upcoming season of Roborace, an international competition involving autonomous, electrically powered vehicles.
CMU's Roborace team includes students and alumni from the Language Technologies Institute (LTI) and Robotics Institute, as well as the Information Networking Institute. It will be the first U.S. team to join Roborace and anticipates competing in a Roborace event later this year.
"Having the opportunity to work on cutting-edge projects such as this is what attracted me to Carnegie Mellon," said Jimmy Herman, an ex-NFL athlete now enrolled in the LTI's Master of Computational Data Science program.
"We are pushing to innovate and create technology with impact potential beyond the racing domain," he added. "Roborace provides an excellent platform to push the limits of autonomous driving systems, and it allows the public to see advancements in artificial intelligence in a more engaging way than driving statistics."
Carnegie Mellon has been a leader in autonomous driving research for four decades, and claims such notable achievements as its 2007 victory in the $2 million Defense Advanced Research Projects Agency's Urban Challenge, an autonomous street race. CMU researchers continue to work with a variety of automakers and autonomous vehicle firms to advance the field.
Honoring Tepper School Dean Robert Dammon
A tribute webpage has been created for Robert M. Dammon, who will be stepping down as dean of the Tepper School of Business and returning to full-time teaching and research. Under his leadership, Dammon positioned the Tepper School for the future. Some of his key accomplishments include the opening of the Tepper Quad, the creation of the Accelerate Leadership Center, and several new programs that incorporate innovation, technology and society into business education. Members of the university community are invited to share their thanks to Dammon on the Tepper School's tribute page.  
WQED's "The Robot Doctor" Brings CMU Expertise to High School Students
What do you picture when you think of a robot? That's the first question asked by "The Robot Doctor" — a new series created by Carnegie Mellon educators, RobotWits, the Pennsylvania Rural Robotics Initiative and WQED. Airing on PBS stations across Pennsylvania, the eight-episode program is geared toward high school students who may lack access to a computer during school closures, and who live in under-resourced areas with limited STEM opportunities.
"We're going to explore how robots solve the problems that allow them to be useful in the world. We'll do this with nothing more than the math concepts you may already know: geometry, trigonometry, basic algebra and a few concepts from physics," Jonathan Butzke says in the first episode. Butzke, an alumnus of CMU's Robotics Institute, hosts the show and is lead robotics researcher for RobotWits.
Each 14-minute episode includes key concepts, example problems and take-home assignments.
"We are closing the digital divide by creating no-tech and low-tech robotics and STEM content to support educators, students and families during school closures and beyond," said Rachel Burcin, the project co-lead and global programs manager in the Robotics Institute. "At the core of what we are doing is supporting teachers and contributing to equity and inclusion. We are creating accessible and customizable materials that can be used now and throughout the school year."
Who's New at CMU?
Carnegie Mellon welcomes the following new staff members.
Allison Viverette, Assistant Director/Career Consultant for School of Computer Science Graduate Students, Dean of Student Affairs; and      
Ryan Taylor, Machine Learning Research Scientist, SEI Cyber Security Foundations.
Piper to Begin Bi-Weekly Summer Schedule
The Piper will be published on a bi-weekly schedule in June and July. Publication dates will be June 11, June 25, July 9 and July 23.  The Piper will resume its normal weekly schedule on August 6.