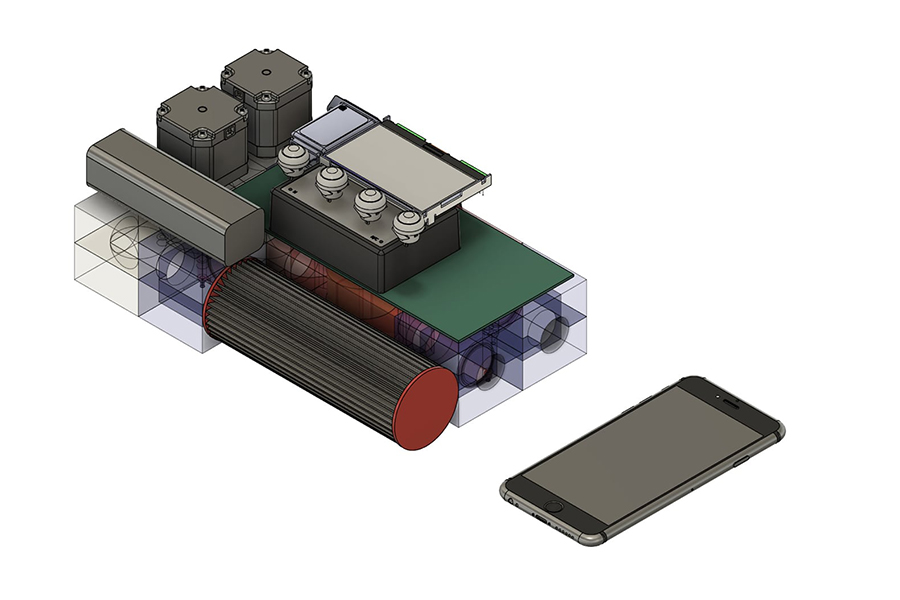 May 20, 2020
News Briefs
CMU, Pitt Researchers Launch Ventilator Project
Researchers at Carnegie Mellon and the University of Pittsburgh School of Medicine are developing a new, low-cost ventilator they say will address the ventilator shortage, both now and in the future, that has been made evident by the COVID-19 pandemic.
Dubbed Roboventilator, the device will employ CMU-developed robotic technologies and advanced sensors, filling the gap between the expensive sophisticated mechanical ventilators used in intensive care units and the current low-cost alternatives with limited capabilities being approved emergently by the Food and Drug Administration.
"We've already developed robotic and sensor technology that can detect force even as it drives an air pump," said Howie Choset, professor of robotics at CMU. "When that is paired with air-management controls developed by Keith Cook, a CMU professor of biomedical engineering, we believe we can build a closed-loop system that can provide customized and appropriate ventilation to people with respiratory failure from COVID-19."
International Film Festival to Stream "Sorry We Missed You"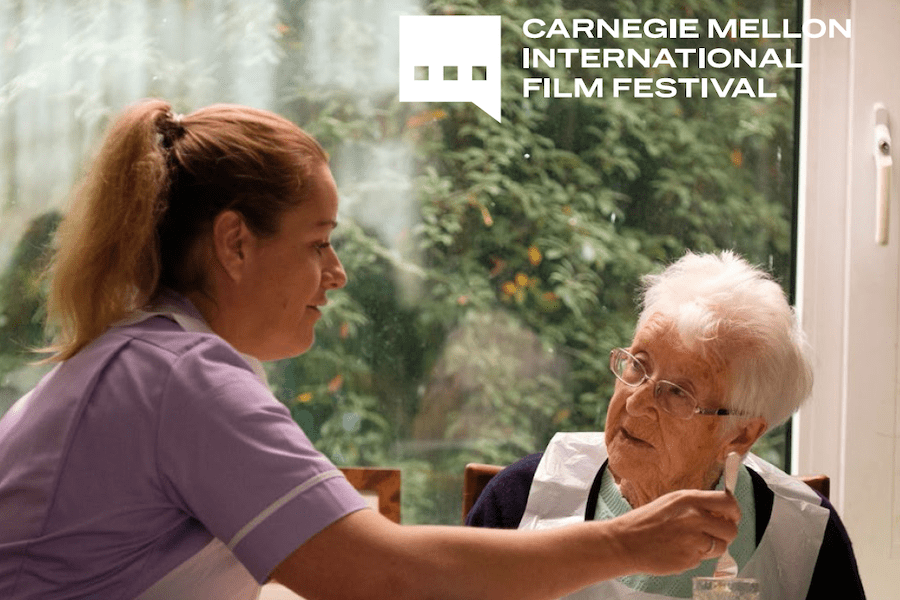 Carnegie Mellon's International Film Festival will appropriately stream "Sorry We Missed You," a stunning drama about work in the lower reaches of the gig economy and its effects on family ties through Ssturday, May 23. Focused on a delivery driver, a home care nurse and their two children, the film raises questions made ever more urgent by the COVID-19 crisis about essential workers and the challenges they face. 
Tickets are on sale via the festival's website through May 23 and, for the $12 screening fee, will provide access to the film for five days from the date of purchase. Half of the money paid for tickets will go to the festival which, in turn, will donate half of its proceeds to the Greater Pittsburgh Community Food Bank.
This year's festival, focusing on "Faces of Home," was meant to begin in mid-March and to feature "Sorry We Missed You" on the opening night. The pandemic put those plans on hold but the organizers have created an inventive opportunity for anyone who would like to simulate the opening-night experience. It's called "Almost Like the Real Thing" and will take place on the evening of May 23. People who choose this option can start around 6:45 p.m. by watching opening remarks on the festival's website from Jolanta Lion, the festival's director and assistant director of CMU's Humanities Center, and from film director Ken Loach. Then, having purchased a ticket, they can watch the movie, just before 9 p.m., they can join a free live discussion on Zoom facilitated by Roger Rouse, a long-time scholar of labor and family in contemporary capitalism, with input from Lisa Frank, executive vice president for strategic campaigns at SEIU Healthcare PA.
GRE Requirement, Application Fee Waived for Three Graduate English Programs
The Department of English is introducing changes to its master's degree program application process due to the pandemic for its Literary and Cultural Studies, Professional Writing and Rhetoric programs. The application deadline for these three programs will be extended to June 30 and the GRE requirement has been waived. In addition, all CMU staff, students and alumni who apply will have their application fee waived.
These master's degree programs prepare and increase skill sets for individuals pursuing careers as writers, communication specialists, information designers and analysts or for preparing for the rigors of a Ph.D. program. Professional students will learn to create and execute diverse information strategies (including print, online, social and multimedia) and engage with questions regarding how language works, the importance of political rhetoric, storytelling in modern culture, and leveraging the humanities to help envision and build a better world post-pandemic. Find out more about the LCS, MAPW, and Rhetoric programs.
College of Fine Arts Seeks Nominations for the Henrys! 
The College of Fine Arts is seeking nominations for its 2020 Staff Awards, known as the Henrys, named after the original CMU architect and dean of the School of Architecture Henry Hornbostel.
You can nominate staff in five categories — Rookie, Spirit, Creative Contributor, Unsung Hero and CFA Supporter. CFA staff also will be honored for years of service.
Nominations are due by Friday, May 22. 
Who's New at CMU?
Carnegie Mellon welcomes the following new staff members.
Ethan VanderMarliere, Insurance Analyst, Insurance Services;   
Robert Shamonsky, Plumber I, Facilities Management & Campus Services; and
Namrata Banerjee, Entrepreneur in Residence, Office of the Provost.