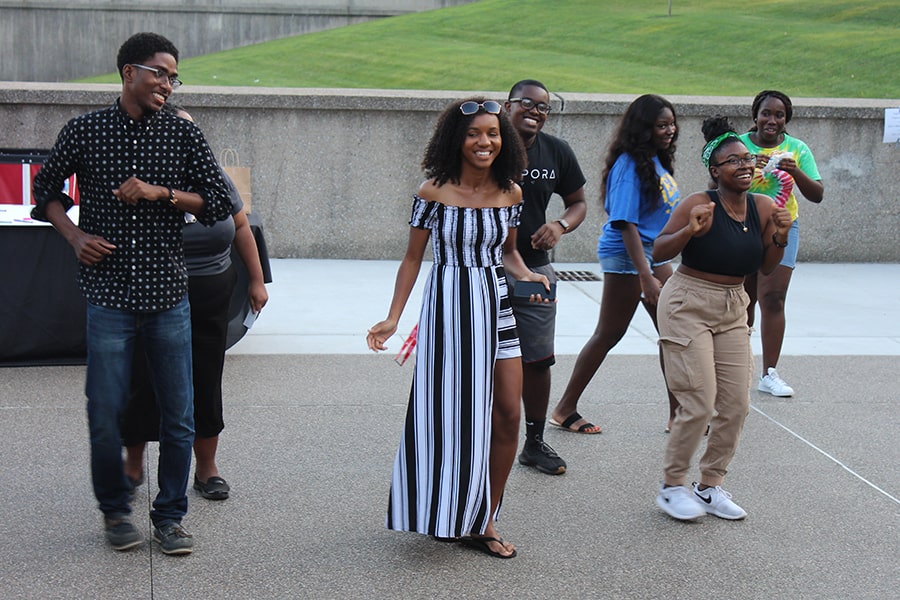 May 06, 2020
Davis Can "Take on Anything" After CMU
By Elaine Zhu, junior professional writing and history major nzhu1(through)andrew.cmu.edu
Lavonca Davis, a graduating senior in chemical engineering and computer science, describes her four years at Carnegie Mellon as sometimes stressful, often exciting, and always ever-changing.
Davis' college experience is inseparable from her engagement with the National Society of Black Engineers (NSBE). Davis took on the role of president of Carnegie Mellon's NSBE chapter this year, a duty she said was both time-consuming and fulfilling. As president, she was responsible for communications, helping to shape the society's vision, and engaging CMU's board in the NSBE's priorities, specifically providing an educational, empowering and bonding experience for all of its members.
Each year CMU's chapter of the NSBE attends regional conferences, national conventions and zone summits. Members participate in workshops, compete in contests, and connect with like-minded peers from other schools. This academic year, the Fall Regional Conference was held in Pittsburgh, and CMU's chapter won Region II Large Chapter of the Year. 
"It was something we have been trying to win for the past few years, so I'm glad we were finally able to make it happen," Davis said.
Her favorite place on campus is the Center for Student Diversity and Inclusion, where she feels relaxed and unbothered by the stressful workload. 
"Sometimes even if I planned to do my work at the center, I ended up chatting with other people there, but that was okay because I need all that happiness and nonsense in my day," she said.
Davis says CMU has changed her from a hard worker to an efficient worker. In the past four years, she has learned how to manage her time wisely and multitask on a tight schedule.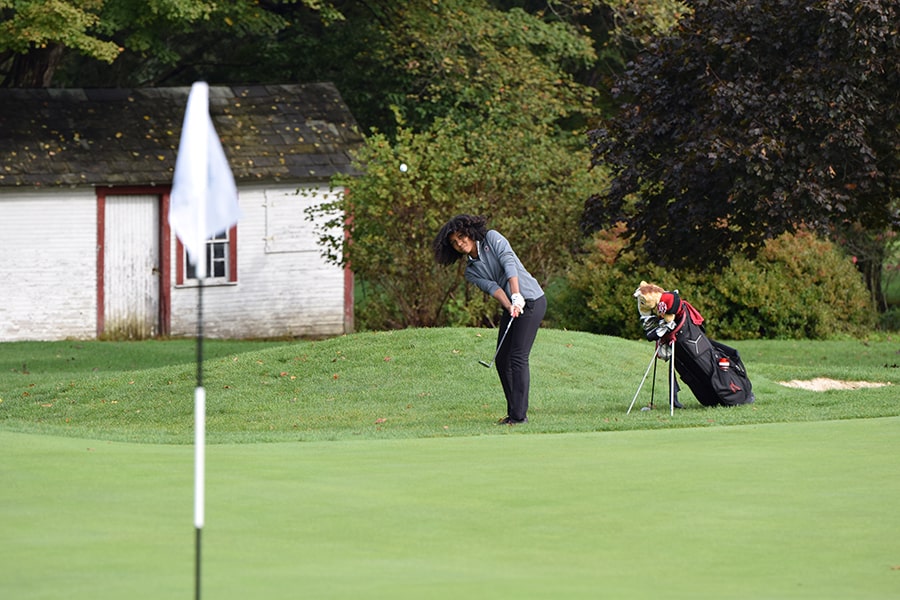 Davis, a four-year performer for the women's golf team, was a two-time All-American Scholar selection.
"After CMU, I feel like I can take on anything, and I have a serious work ethic."
One of Davis' best memories is pulling all-nighters with her friends during her sophomore year.
"We would always go to the same room in Wean and sit in the same positions. We called it our formation. We were all miserable, but we were miserable together, which made it okay."
Davis was a four-year performer on the women's golf team, earning Women's Golf Coaches Association All-American Scholar honors twice. She was named to the All-University Athletic Association team in her freshman year. This year, Davis was a member of the team that achieved a number one national ranking, a first for a CMU women's team sport. 
Davis is planning to hold a small graduation celebration at home and watching the virtual ceremony. Next semester, she plans to come back to Pittsburgh with her family to the in-person commencement on campus.
After graduation, Davis will move to Chicago and work for BP as a chemical process engineering challenger.
"It's kind of like working in a lab, but times 1,000. In a lab, you are dealing with a small environment; at a refinery, it is full scale production 24/7," she said.