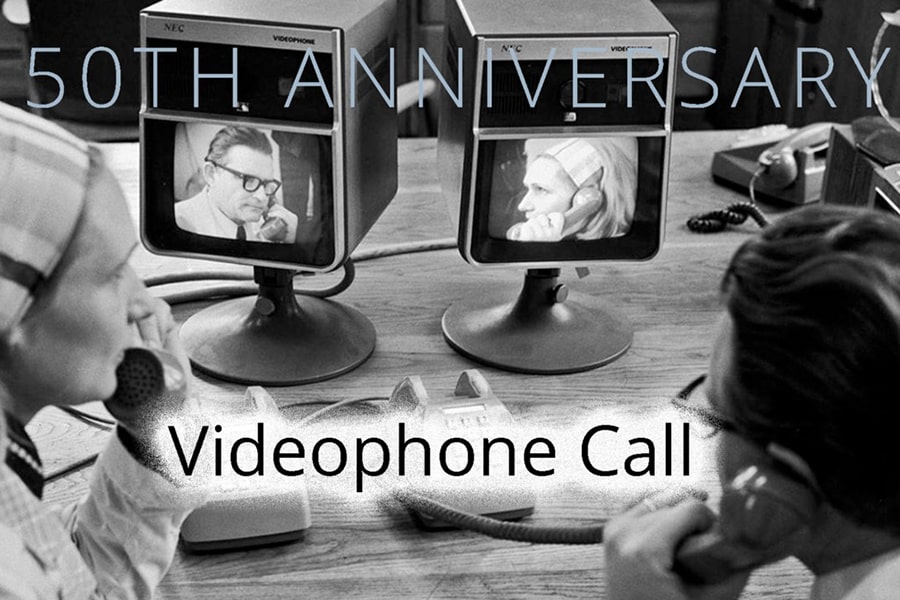 June 24, 2020
News Briefs
CMU Celebrates 50th Anniversary of First Video Call 
On June 30, 1970, Pittsburgh Mayor Peter Flaherty and Alcoa Chairman and CEO John Harper placed the inaugural call on the world's first commercial video calling service. AT&T's "Picturephone" system launched to customers the next day, with 38 Picturephones in use at eight Pittsburgh companies.
Carnegie Mellon will celebrate this seminal event, which heralded a future of ubiquitous video calling and telecommuting that is mainstream today. Pittsburgh Mayor William Peduto and Michael G. Morris, chairman of the board at Alcoa, will video chat, as their predecessors did a half century ago.
Following the call, scholars from Carnegie Mellon will host a Q&A discussing the history and legacy of the Picturephone's launch. Panelists will be:
Andrew Meade McGee, CMU Libraries post-doctoral fellow in the history of science and computing;
Molly Wright Steenson, senior associate dean for research, College of Fine Arts;
Chris Harrison, the A. Nico Habermann Chair and assistant professor, School of Computer Science; and
Moderator Patience Whitworth, assistant vice provost for operations and strategic initiatives.
Find out more. Register and watch the livestream. 
"Looking Out" Through Local Artists' Eyes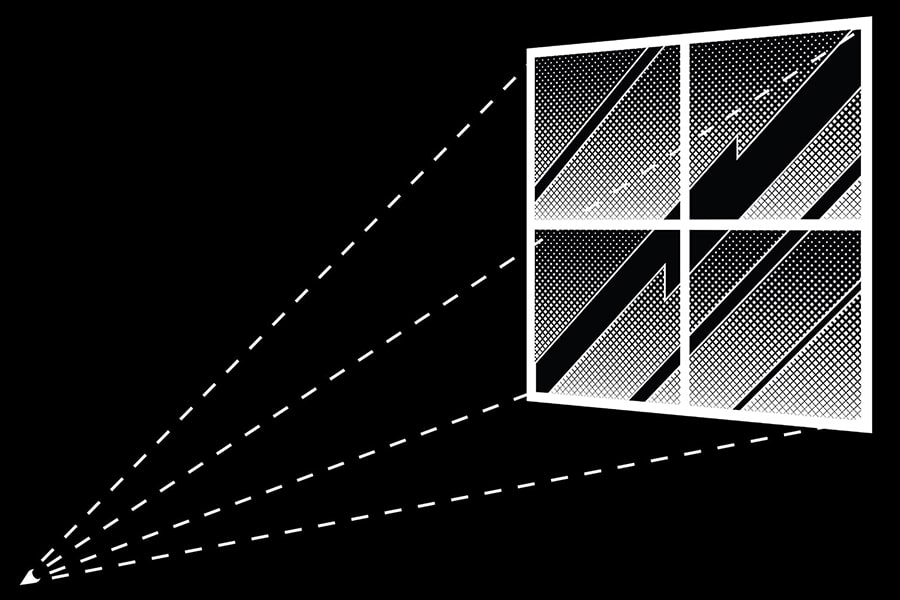 Since March, life has been far from normal. The pandemic has opened up a space for reflection, a platform for awakening and as evidenced by the recent protests in support of the Black Lives Matter movement, this is a time when people are articulating how they are not interested in returning to "normal." This is a time of making the invisible, visible.
Alex Young, in collaboration with co-workers at Carnegie Mellon University's Miller Institute for Contemporary Art, came up with an idea to view this time through the eyes of local contemporary artists. "Looking Out" is a photo and video program on Instagram and IGTV featuring new works by Pittsburgh artists.
"'Looking Out' was conceived as an empathetic space to make the experience of sheltering-in-place one less of isolation and more of collectivity and solidarity. Featuring local artists, this project asks participants to share the view from their window — meditating upon our simultaneous nearness and farness, sameness and difference, while providing profane illuminations for our times," Young said. "The artists in 'Looking Out' have risen to the moment in a manner that is as immediate as it is profound."
Three New Department Heads Named
Peter Adams, Elizabeth Dickey and Russell Schwartz have been named new department heads.
Adams, a professor and leading researcher in the field of air quality and environmental policy, will lead the Engineering and Public Policy Department. Adams, who has been serving as interim head of EPP, has been a jointly-appointed faculty member in EPP and  Civil and Environmental Engineering since 2001. In 2013, he was named director of CMU's Center for Atmospheric Particle Studies (CAPS), a cross-campus collaboration and one of the world's leading research groups focused on particulate matter and its effects on global climate and public health. Learn more.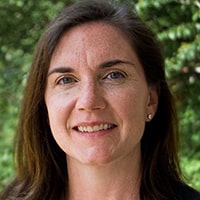 Dickey will head the Materials Science and Engineering Department. Dickey will join the CMU community after spending 10 years at North Carolina State University (NCSU). In 2011, she joined NCSU as a professor of materials science and engineering before advancing to her most recent positions, associate department head and distinguished professor. Dickey, who will take the helm in January, will succeed Greg Rohrer, the W.W. Mullins Professor of Materials Science and Engineering who has served as the department's head since 2005. Find out more.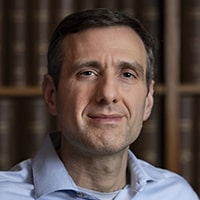 Schwartz is the new head of the Computational Biology Department. A professor in both the Computational Biology Department (CBD) and the Department of Biological Sciences, he will succeed Robert F. Murphy, who founded CBD and is stepping down after 13 years as its leader. Schwartz, who joined the CMU faculty in 2002 and also has appointments in both the Computer Science and the Machine Learning departments, works broadly on models and simulations of biological systems, including work in computational genomics, phylogenetics, population genetics and biophysics. Learn more.
CMU Portugal Program Announces $23M in Funding for R&D Projects
A new round of research and development funding has been announced by CMU Portugal. More than $23 million will go to new projects that partner Portuguese companies with research institutions including Carnegie Mellon.
CMU Portugal is a partnership between Carnegie Mellon and the Government of Portugal and encourages collaboration between academia and industry in Portugal's innovation economy. Faculty and students work in a dynamic ecosystem that brings together industry, government and academia to solve real problems and elevate economic growth.
In this latest round of funding, projects cover the areas of data science and engineering; artificial intelligence and machine learning; design and engineering applied to social problems; addressing problems in the health sectors; forest fire-prevention; data management; mobility; and language technologies.
Listen to the Podcast: "How Do You Reopen a State?"
A new episode of the Block Center's Consequential podcast series looks at a $1 million question: "How Do You Reopen a State?" Three experts at the Heinz College, Dean Ramaya Krishnan, and distinguished professors Rayid Ghani and Richard Stafford will discuss how to coordinate a crisis response to an issue like COVID-19, where every public health decision has economic ramifications, and every economic decision has a direct impact on public health. Carnegie Mellon is partnering with the Commonwealth of Pennsylvania and other higher education institutions to inform Governor Tom Wolf's phased reopening of the state. Listen to the podcast.
Advancement Wins Two CASE Circle of Excellence Awards
Carnegie Mellon received two Council for Advancement and Support of Education (CASE) Circle of Excellence awards for 2020 for projects by the Advancement Communications and Campaign teams in the Division of University Advancement.
CMU won a silver award for the Make Possible: The Campaign for Carnegie Mellon University website and a bronze award for the design of the campaign case statement.
The judges noted in their comments about the campaign website that "Carnegie Mellon can stand tall on the fact that their story is being heard."
The international awards program honors outstanding work in advancement services, alumni relations, communications, fundraising and marketing at colleges, universities, independent schools and affiliated nonprofits. CMU's entries were among the 2,752 submitted entries from 587 institutions worldwide.
Entrepreneurship Association Starts New Interview Series
The Undergraduate Entrepreneurship Association at CMU has launched an entrepreneur interview series. Each week the series features a Zoom interview with a CMU startup. A recent interview is with alumnus Luke Skurman, CEO and co-founder of Niche. Watch the interview.
Financial Assistance Opportunities for Students
Financial resources from the federal CARES Act Relief Fund and CMU's Tartan Emergency Support Fund are available immediately for CMU undergraduate and graduate students to address financial concerns or unusual personal expenses incurred as a result of disruptions caused by COVID-19. These funds go beyond the traditional financial aid offered by the university and are even available to students who usually do not qualify for U.S. federal financial aid. These grant funds do not need to be repaid — they are not loans. More information, including eligibility and the application process, is available on The HUB's website.
Monies from the CARES Act Relief Fund must be used to help cover student expenses related to disruptions of campus operations due to COVID-19, such as housing, food, course materials, travel, technology, health care and/or child care. Carnegie Mellon is required to disburse the full award amount directly to the student and cannot apply any funds toward outstanding student account balances or future financial aid. The application process for CMU students is open through July 31, and the process takes less than a minute. All eligible students are greatly encouraged to apply. Funding will be disbursed in fixed amounts ranging between $250 and $1,000 based on degree level and financial need. More information about CARES Act funding can be found at this webpage.
The Tartan Emergency Support Fund (TESF) is available to all CMU students. During the spring semester, the CMU Alumni Association and Office of the Dean of Students partnered to establish the TESF, which is offering alternative financial assistance to all students in acute need and helping to bridge the gap at this critical time. Nearly 1,700 alumni, parents, faculty, staff and friends have generously given more than $550,000 to support the university's COVID-19 response, including gifts to the TESF, University Health Services and initiatives in the colleges and schools. Student leaders have reallocated nearly $200,000 from student government and organization budgets to the TESF, with another $100,000 allocated to the university's food insecurity fund. More information is available at this webpage.
GRE Requirement, Application Fee Waived for Three Graduate English Programs
The Department of English is introducing changes to its master's degree program application process due to the pandemic for its Literary and Cultural Studies, Professional Writing and Rhetoric programs. The application deadline for these three programs will be extended to June 30 and the GRE requirement has been waived. In addition, all CMU staff, students and alumni who apply will have their application fee waived.
These master's degree programs prepare and increase skill sets for individuals pursuing careers as writers, communication specialists, information designers and analysts or for preparing for the rigors of a Ph.D. program. Professional students will learn to create and execute diverse information strategies (including print, online, social and multimedia) and engage with questions regarding how language works, the importance of political rhetoric, storytelling in modern culture, and leveraging the humanities to help envision and build a better world post-pandemic. Find out more about the LCS, MAPW, and Rhetoric programs. 
Who's New at CMU?
Carnegie Mellon welcomes the following new staff members.
Amanda Slimick, Assistant Director of Project Management, Pittsburgh Supercomputing Center;
Shawn Facchiano, Category Manager, Procurement Services;
Jason Heider, Fire Safety Specialist, Environmental Health & Safety;
Nicholas Pearson, Police Officer, University Police;
Ryan Huss, Security Guard, University Police;
Jonathan Richards, Security Guard, University Police;
Maisha Tanjim, Accounting Assistant, University Libraries; and
Kelly Wadsworth, Graduate Program Manager, Institute for Politics and Strategy.
Piper on Bi-Weekly Summer Schedule
The Piper is on a bi-weekly schedule for June and July. Publication dates in July will be July 9 and July 23.  The Piper will resume its normal weekly schedule on August 6.