June 10, 2020
Personal Mention
Roni Sosis, a rising junior, has won a U.S. Department of State Critical Language Scholarship (CLS). In a normal year, Sosis would be heading abroad for eight to 10 weeks while studying Arabic, one of 15 languages the program supports students to study. However, this year summer trips have been suspended due to the pandemic, so Sosis will be participating in virtual programming and will be allowed to reapply for the next travel cycle. In addition to participating in CLS programming, Sosis, who is majoring in global studies and creative writing with an Arabic Studies minor, is working on a novel about a queer Jewish boy struggling to fit in. Sosis is working on the novel in a summer course, "Fiction Workshop-Advancing Narratives" taught by Sharon Dilworth. Sosis is an active part of CMU's community, serving as chairperson of The Council of Religious Students (CoRS), which fosters an inclusive and empowering faith community through initiatives that enrich connections among religious communities, builds mutually inspiring relationships, and develops understanding and respect toward religious identities on campus. Find out more.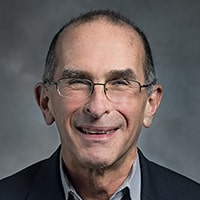 Renowned CMU criminologist Daniel Nagin co-authored an op-ed in the Washington Post this week focusing on ideas to revamp modern policing in the wake of the death of George Floyd and protests against racism and injustice. Nagin, along with colleagues Cynthia Lum of George Mason University and Tarrick McGuire of the American Society of Evidence-Based Policing, call for fundamental change in the institutional structure of police organizations. "Organizational systems of accountability and outdated laws and policies must be reexamined and overhauled. This includes updating internal investigation procedures and renegotiating labor contracts that weaken police leadership's authority in addressing poor officer behavior that is detrimental to the police department and community," they said. They also propose more effective police training programs, better mentoring and coaching, and incentive programs for officers who build trust in the community they serve. "Many police leaders want to heal the deep ethical problems and moral injuries that exist in policing and their communities. But without re-engineering the core infrastructure of American policing itself, we will just be painting over a foundation already corroded beyond repair," they said.  Read the op-ed.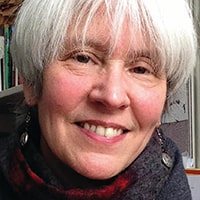 Maureen "Mo" Dawley, art librarian for 33 years, will be retiring at the end of June. Dawley joined University Libraries in 1987 as its Fine Arts Specialist and in 1992 became the first art librarian/liaison to the School of Art. In 1999, she was appointed liaison librarian to the schools of Art and Drama. Dawley has been responsible for research, teaching and collection development. She has maintained and developed print and electronic collections, and oversaw the introduction of digital technologies and methodologies within the library's culture. One of her most impressive initiatives has been the establishment of the Artists' Books Special Collection, a treasury of rare and precious reference material, and a unique educational resource. During her time at Carnegie Mellon, Dawley has lectured, taught, presented papers and written articles on her specialist areas of artists books and environmental art, as well as on library practices and pedagogy. Find out more.