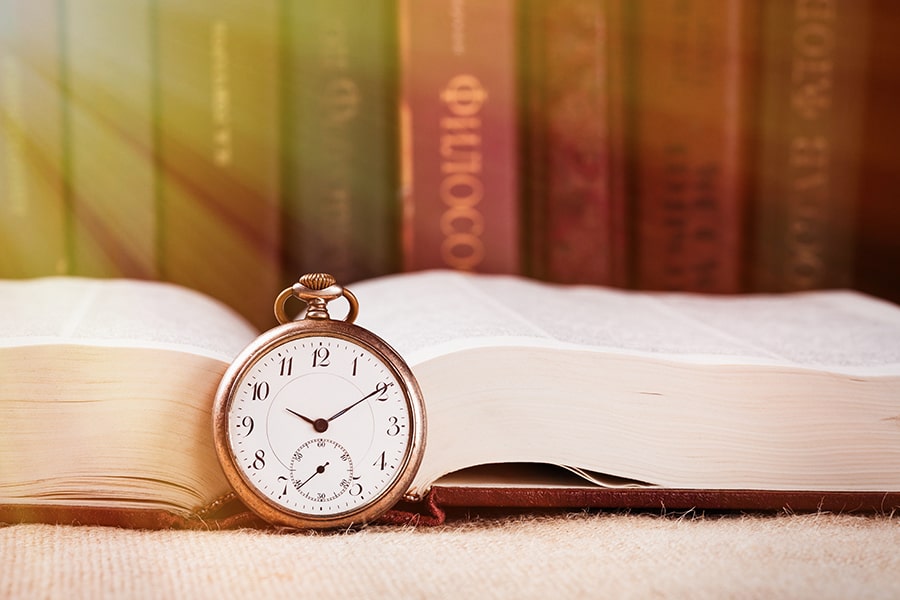 February 05, 2020
News Briefs
Seeking Ph.D. Participants for Three Minute Thesis Competition
An 80,000-word thesis would take nine hours to present. Their time limit? Three minutes! Think your Ph.D. students can discuss their thesis in plain language in under three minutes for a chance to win technology or research/travel grants?
The Three Minute Thesis (3MT®) Competition challenges CMU doctoral candidates to present a compelling oration on their thesis and its significance in just three minutes, in language appropriate for a general audience. 3MT is not an exercise in trivializing or "dumbing-down" research, but requires students to consolidate their ideas and crystallize their research discoveries. 
Any currently enrolled CMU Ph.D. student may sign up to compete. Register online. The registration deadline is Feb. 26. Preliminary heats will be held March 3-25 and the championship round will be held on April 7.
Heat winners will win their choice of either $1,000 toward research/travel needs or $1,000 credit to the University Computer store to be used at their discretion. Championship winners will receive $3,000, $2,000 and $1,000 in research/travel grants and a potential $500 research/travel grant for the "People's Choice" and "Alumni's Choice" awards.
Contact David Scherer, daschere@andrew.cmu.edu, for questions about the 3MT at CMU Competition.
Coronavirus Information Webpage Published
CMU has published a new webpage in its CMU-Alert collection with links to campus communications regarding the coronavirus, and information for students, faculty and staff about self-isolation and hosting visitors from impacted regions.
The page also includes links to additional resources, inlcuding University Health Services, CMU's Travel Risk Information Program, the Centers for Disease Control and Prevention and the Allegheny County Health Department. See the coronavirus information webpage for more.
Who's Your Student Employee of the Year Candidate?
The Career & Professional Development Center is now accepting nominations through Feb. 22 for the Student Employee of the Year Award sponsored by the National Student Employment Association. This is the 22nd year Carnegie Mellon is participating in this award program, which recognizes the outstanding contributions of students who work on campus while attending college.  
The nomination process requires the submission of the Student Employee of the Year Nomination Form by Feb. 22 to Pati Kravetz at pk13@andrew.cmu.edu. Forms and information can be found at www.cmu.edu/career.
All nominated student employees will be recognized and honored at the Student Employee Appreciation Lunch on April 7. The student selected as the Carnegie Mellon Student Employee of the Year will be announced at the lunch and will receive a monetary award of $200. 
Global Goals Take Over Cohon Center Hallway; Your Input Needed
It's time to get your sustainability on. The Global Goals are taking over the Cohon University Center hallway between Forbes Avenue and the Information Desk Feb. 10-14, and CMU wants to hear from you.
Seventeen boards will display content related to the 17 goals the world is working to achieve by 2030. Stop by each day and view the changing content. Which Global Goals resonate with you? CMU wants to know.
"We are excited for the hallway to transform into a space for people to interact with each other and the Global Goals," said Steven Guenther, assistant vice president of Facilities Management and university engineer. "The Cohon University Center is a vibrant place, and this installation will be an additional opportunity for active learning and creative expression in support of the provost's Sustainability Initiative."
Do you have an idea for reaching one or more of the Global Goals? Are you looking for collaborators on a project you're already working on that speaks to one or more of the Global Goals?
Post-It note pads will be available on the windowsills between the displays for you to add your thoughts and ideas.
For more information, contact the Sustainability Initiative Steering Committee at sustainability@cmu.edu.
Register Your Child for the Gelfand Outreach Summer Series
The Gelfand Center is now accepting registrations for its Gelfand Outreach Summer Series Classes. Classes fill quickly so don't wait to register your child for a class. Classes are for K-12 students, STEM focused and highlight the research and work of Carnegie Mellon faculty and staff. 
Classes are developed to be fun, engaging, rigorous and hands-on. Registration is first-come, first-served. Spaces fill quickly, so register today.
Who's New at CMU?
Carnegie Mellon welcomes the following new staff members.
Julia Badway, early childhood educator, Cyert Center:
Ian Beitler, contracts analyst, Office of Sponsored Programs;
Edward Dailey, contract officer, Office of Sponsored Programs;
Thomas Emanuele, shift supervisor, Facilities Management;
Chase Jeffries, computer operator, School of Computer Science Dean's Office;
Manuel Meraz, robotics engineer, Robotics Institute;
Rebecca Naughton, early childhood educator, Cyert Center;
Lynda Oliver, chief marketing & communications officer, Tepper School of Business;
Joseph Perme, associate security researcher, Software Engineering Institute;
Catherine Porter,

curriculum director NREC, Robotics Institute;

Jessica Toth, program manager, Machine Learning Department;
Nadiya Tucker, consultation and case management clinician, Student Affairs;
David Watson, senior software engineer, Software Engineering Institute;
Jennifer Wilfong, copier technician, Tartan Ink.

Did You Know?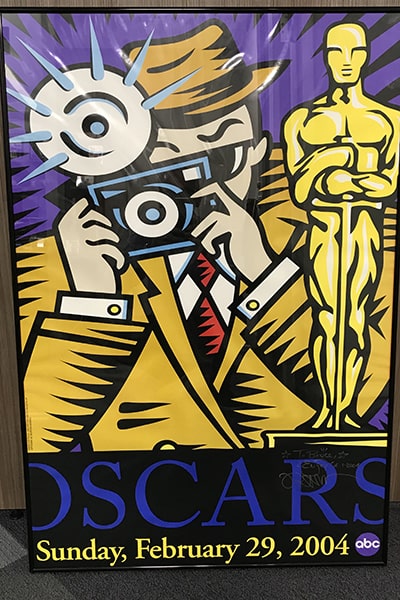 Alumnus Burton Morris, a 1986 graduate of the School of Art, was commissioned by the Academy of Motion Picture Arts and Sciences to create the art for posters, trailers, invitations and building wraps for the 76th Oscar ceremonies in 2004.
The official poster created by Morris featured a retro-looking photographer in an orange suit, red tie and orange fedora, snapping a flash photo with the Oscar statuette by his side.
A Pittsburgh native, Morris is known as the "King of Pop Art" for his bold interpretations of everyday items, such as popcorn, coffee cups, Heinz Ketchup bottles and Volkswagen "Love Bugs." His works have been displayed around the world, from the International Olympic Museum in Switzerland and Sotheby's in Amsterdam to the Carter Center in Atlanta, Warner Brothers Studios in Los Angeles, Microsoft Corporation headquarters in Seattle, and Central Perk, the coffee shop made famous by the long-running NBC television series Friends.