April 29, 2020
Personal Mention
Nico Slate has been selected to head Carnegie Mellon's Department of History, effective July 1. Slate, a professor of history, succeeds Donna Harsch, who has led the department since 2015. As department head, Slate hopes to strengthen the many interdisciplinary ties between the Department of History and other units throughout the university; to contribute to the diversity and inclusion initiatives underway within Dietrich College; and to support the creativity and initiative of history faculty, graduate students and undergraduates. In his research and teaching, Slate focuses on the history of social movements in the United States and India. He is the author of four books and is at work on three others: a study of seven survivors of the 1918 influenza pandemic, a memoir on race in Los Angeles after 1965, and a history of truth and power in the American civil rights movement. Slate's published works include "Gandhi's Search for the Perfect Diet: Eating with the World in Mind"; "Lord Cornwallis Is Dead: The Struggle for Democracy in the United States and India"; "The Prism of Race: W.E.B. Du Bois, Langston Hughes, Paul Robeson and the Colored World of Cedric Dover"; and "Colored Cosmopolitanism: The Shared Struggle for Freedom in the United States and India."  Learn more.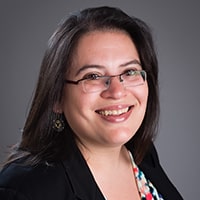 Jessica Hammer, the Thomas and Lydia Moran Assistant Professor of Learning Science in the School of Computer Science's Human-Computer Interaction Institute, has received a National Science Foundation Faculty Early Career Development (CAREER) Award, the organization's most prestigious award for young faculty members. The $550,000 award will support her work on creating learning-supportive game-streaming interfaces. Hammer's proposed project will apply her research interests in games and learning theory to the game streaming website Twitch.tv. To make the platform a more effective learning environment, Hammer will use learning theory to inform the design of a more interactive viewer interface and will create new educational games that take advantage of viewer participation. Hammer holds a joint appointment in CMU's Entertainment Technology Center.  Find out more.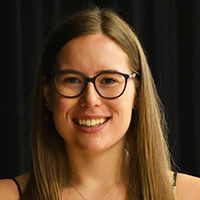 Mabel Bartlett, a junior majoring in materials science and engineering and biomedical engineering, was selected as Carnegie Mellon's nominee for the National Student Employment Association (NSEA) Award. Bartlett, an office and assignments assistant in Housing Services, was judged as CMU's best student employee in demonstrating skills found in the eight National Association of Colleges and Employers Career Readiness Competencies. The competencies include critical thinking and problem-solving, oral and written communications, teamwork and collaboration, leadership and work ethic. Joining Bartlett at the Carnegie Mellon Student Employee of the Year luncheon were fellow CMU nominees Malique Bennett, Lucy Choi, ,Jackie Chou, Katherine Diaz, Marian Emanuelson, Samantha Fallacaro, Olivia Keller, Lauren Kelly, Kelby Kramer, Jordan Linville, Shreya Nandi, Muriel Pokol, Nandini Radhakrishnan, Jessica Rance, Ethan Rhabb, Myles Sherman, Mina Tocalini and Willetta Wisely.