October 23, 2019
News Briefs
Open Enrollment Begins Monday, Oct. 28
Open Enrollment for 2020 benefits begins on Monday, Oct. 28, and ends at 5 p.m. Monday, Nov. 18. Open Enrollment is your annual opportunity to review your benefit coverage options and make selections for the upcoming calendar year.
Elections made during Open Enrollment are effective Jan. 1, 2020, and will remain in effect for the calendar year. Open Enrollment is the only time you can change your benefit elections unless you experience a qualified life or family status change.
If you do not elect your benefits during the Open Enrollment period, you will be automatically enrolled in the benefits in which you are currently enrolled — except for flexible spending accounts, in which the IRS requires you enroll each year to participate.
Enrollment changes can be submitted online through Workday beginning Monday, Oct. 28. Workday Quick Guides will be available to assist you with the online enrollment process.
For information about 2020 benefits, including information on the UPMC – Highmark Consent Agreement, rates and the 2020 Benefits Guide, visit the Open Enrollment website. If you have questions, please contact the Human Resources Service Center at 412-268-4600 or submit a request for assistance and create a ticket.
The Office of Human Resources will offer benefits drop-in sessions throughout campus from Oct. 28 - Nov. 15. Stop by for a one-on-one consultation to review your 2020 benefit coverage options or receive assistance navigating Open Enrollment in Workday. See the drop-in schedule.
Benefits & Fitness Fair is Wednesday, Nov. 6          
Learn more about CMU benefit plans at the annual Benefits & Fitness Fair from 10 a.m. to 2 p.m. Wednesday, Nov. 6 in the Cohon University Center's Rangos Ballroom. Representatives from the benefit plans and the Office of Human Resources will be available to answer questions.
Human Resources Service Center staff members will be located in the McKenna Room to assist with processing of Open Enrollment in Workday. For enrollment assistance, please come prepared with your Workday login information, including your mobile device for DUO authentication.
The fair also includes fitness demonstrations, free health screenings, raffles and giveaways.
Giant Eagle will be administering flu vaccinations at no cost to faculty and staff members. To obtain your flu vaccine, you will need to present your CMU ID card. No appointments are required for flu vaccinations during the Benefits & Fitness Fair. Remember to bring your Giant Eagle Advantage Card to receive a $5 credit.
ANSYS Hall Opening Celebration Set for Oct. 31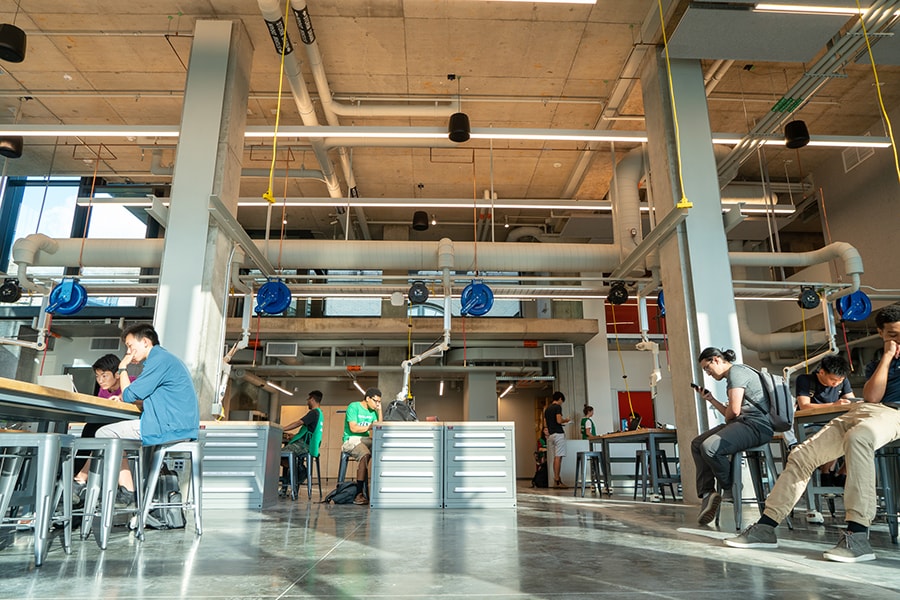 The spacious highbay area in ANSYS Hall offers students new resources to work on projects and prototypes for course work, competitions and club activities.
The College of Engineering will host a grand opening celebration for its ANSYS Hall beginning at 10:30 a.m. on Thursday, Oct. 31 in the ANSYS Hall Highbay, C-level.
Remarks and a ribbon-cutting ceremony will be followed by an 11:15 a.m. lunch reception with student exhibits and demonstrations.
The opening of ANSYS Hall marks the completion of another component of the College of Engineering's Maker Ecosystem, where students can fabricate, tinker, build and learn to turn their ideas into physical products.
ANSYS Hall is a 36,000 square-feet, four-story facility with a basement and mezzanine. It contains a spacious maker facility, where students can access physics-based simulation tools and cutting-edge technologies for making, assembling and testing their designs. A highbay space will support large-scale student projects like Carnegie Mellon Racing. 
A principal goal of the space is to give students, faculty, croporate partners and ANSYS researchers a common space to collaborate and learn from each other.
Trans, Non-Binary & Intersex Advocacy Group Provides Forum for Support
The Trans, Non-Binary, & Intersex Advocacy and Support Group is open to staff, faculty and students, and provides a safe and confidential space to seek affinity and support with other CMU community members. This group is open to those who identify with these identities or are questioning. It is not open to allies.  
The group provides a forum for support and opportunities to engage in advocacy efforts on campus and meets approximately once a month. To get on the group's email list and find out more, visit tinyurl.com/CMU-genderinclusivity or contact nriley@andrew.cmu.edu. Participation in this group is confidential.
Honoring the Late Egon Balas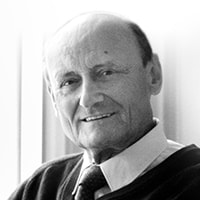 The Tepper School will host an academic symposium and memorial, Oct. 27-28, to pay tribute to University Professor of Industrial Administration and Applied Mathematics Egon Balas, who died earlier this year on March 18. He was 96.
After joining Carnegie Mellon in 1967, Balas became one of the world's foremost experts in mathematical optimization. 
"A beloved member of the CMU faculty for more than half a century, Egon Balas was a pre-eminent and legendary scholar who was enormously influential in the fields of operations research and applied mathematics," said President Farnam Jahanian. "Throughout his long and distinguished career as a researcher and teacher, he applied bold, focused and independent thinking to solve complex problems and also demonstrated a profound sense of humility, character and good humor. His extraordinary life and legacy will continue to serve as an inspiration to the entire CMU community."
Help Center Now Offers Sunday Walk-In Support
The Computing Services Help Center is now offering walk-in support in addition to email help on Sundays through the end of the fall semester. Visit the Help Center in Cyert Hall 119 for computing help from 9 a.m. to 5 p.m. or email it-help@cmu.edu.