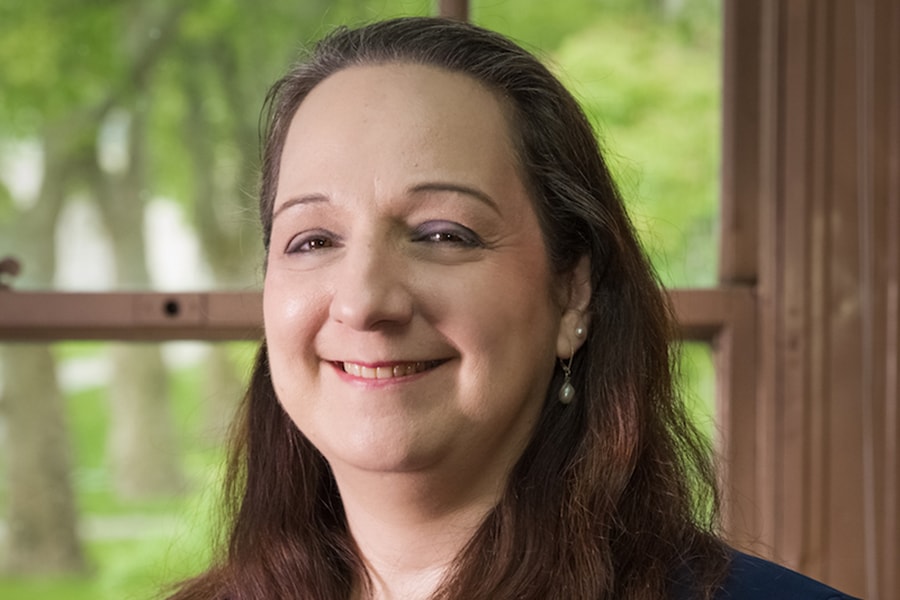 May 22, 2019
Personal Mention
Jeanne VanBriesen has been appointed vice provost for faculty, effective July 1. VanBriesen is the Duquesne Light Company Professor of Civil and Environmental Engineering and Engineering and Public Policy, and director of the Center for Water Quality in Urban Environmental Systems. Under her leadership, the Vice Provost for Faculty Office will continue to focus on establishing long-term and effective diversity, inclusion and equity strategic plans in all of Carnegie Mellon's fields and disciplines. She will work with Provost Jim Garrett  to oversee all areas of faculty affairs, with particular focus on recruitment and retention; the reappointment, tenure and promotion process; academic human resources issues; faculty development; and academic unit hiring plans. She also will serve as a liaison to faculty-related university committees. VanBriesen succeeds Kathryn Roeder, the UPMC Professor of Statistics and Life Sciences, who has served as the university's first vice provost for faculty since 2015.
Lane Bess, a 1983 graduate of the Dietrich College, and Shrinivas Dempo, a 1995 MBA graduate of the Tepper School, have joined Carnegie Mellon's Board of Trustees. They were unanimously elected as members at the most recent board meeting on May 18.

Bess, who earned his degree in managerial economics, has spent 30 years in technology and venture capital roles. He is the principal at Bess Ventures and Advisory, a strategic management, investment and marketing services firm he founded in 2015. He is a member of the Swartz Center for Entrepreneurship Advisory Board and also has shared his expertise as a Dietrich Entrepreneurship Speaker. The Bess family has been loyal contributors to Carnegie Mellon, most recently with gifts in support of undergraduate scholarships, internships and the Grand Societal Challenges Initiative. 
Dempo is chairman and managing director of the Dempo Group, a 77-year-old, family-owned mining operation in Goa, India. Dempo Group is a conglomerate diversified across a variety of industries, from software and shipbuilding to real estate and professional sports. Dempo is a strong advocate of the Tepper School, hosting events in Mumbai and serving on panel discussions as a representative of the school. The Dempo family has supported Carnegie Mellon since he earned his MBA in 1995, most recently with a gift to the David A. Tepper Quadrangle and previously to create the Vasantrao Shrinivas Dempo Professorship, named in honor of his grandfather. 

Linda Gentile, director of CMU's Office of International Education, has been named the recipient of the Association of International Educators' (NAFSA) Homer Higbee Award for Distinguished Service. As a long-time member of NAFSA, she has served in a number of leadership positions, including vice-chair of the International Student and Scholar Services Regulatory Practice Committee. Gentile also has served NAFSA on the regional level as a Government Regulations Advisory Committee representative, a regional council representative, workshop dean for the F-1 Student Advising for Beginners, a regulatory trainer, and chair of the J-1 Regulations Task Force. Gentile has spent more than 30 years in the international education field. This past fall, Gentile and her team won CMU's Andy Award in the Teamwork and Collaboration category.

Martin Gaynor, the E.J. Barone University Professor of Economics and Public Policy at the Heinz College and former director of the Bureau of Economics at the U.S. Federal Trade Commission, has been named the new president-elect of the American Society of Health Economists. Gaynor is one of the founders of the Health Care Cost Institute, an independent non-partisan nonprofit dedicated to advancing knowledge about U.S. health care spending, and served as the first chair of its governing board. He is an elected member of the National Academy of Medicine and of the National Academy of Social Insurance, a Research Associate at the National Bureau of Economic Research, and an International Research Fellow at the University of Bristol. Gaynor's research focuses on competition and antitrust policy, particularly in health care markets. He has written extensively on this topic, testified before Congress, and advised the governments of the Netherlands, the United Kingdom, and South Africa on competition issues in health care.

Tatyana Gershkovich, an assistant professor of Russian Studies in the Dietrich College, has been awarded the American Academy in Berlin's prestigious Berlin Prize for fall 2019. The semester-long fellowship in Berlin is awarded annually to scholars, writers, composers and artists based in the United States who represent the highest standards of excellence in their fields. During her fellowship, Gershkovich will work on her next book project, "Tolstoy Red and White: 1920 – 1928." Learn more.


Alexandra Halberstadt and Christine Phang were selected as co-winners of the 2019 Gretchen Goldsmith Lankford Award. The annual prize goes to a graduating senior (or two, in this case) who has achieved academic distinction and plans to attend graduate school and enter into a career in teaching. Halberstadt graduated with a bachelor's degree in biological sciences and psychology. Phang earned a Bachelor of Humanities and Arts degree in fine art and psychology, with a minor in religious studies. Learn more.