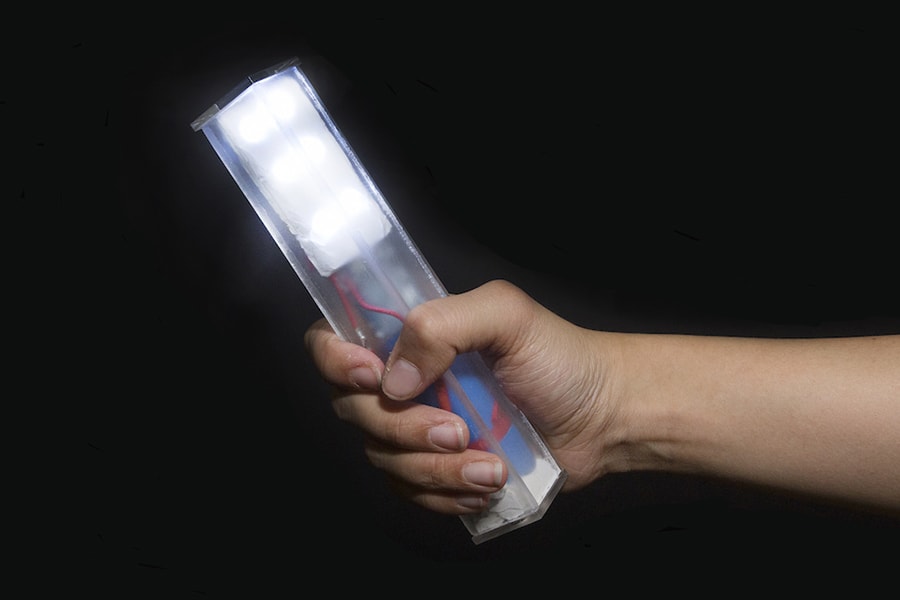 May 01, 2019
News Briefs
Students Bring Light to Those in the Dark
This year's Rothberg Catalyzer Impact-a-Thon challenged student teams to bring lighting solutions to areas that need it, independent of electrical power grids.
More than 15 teams registered to create solutions involving a variety of technologies: solar power, kinetic energy from foot falls and weighted pulleys, batteries, and even the blockchain were all explored. Each team developed a prototype and a poster presentation that explained how viable their solution was in terms of ease of manufacturing, cost of production and logistics for delivering the solution to affected areas.
Schatz Dining Room Closing for Summer Renovations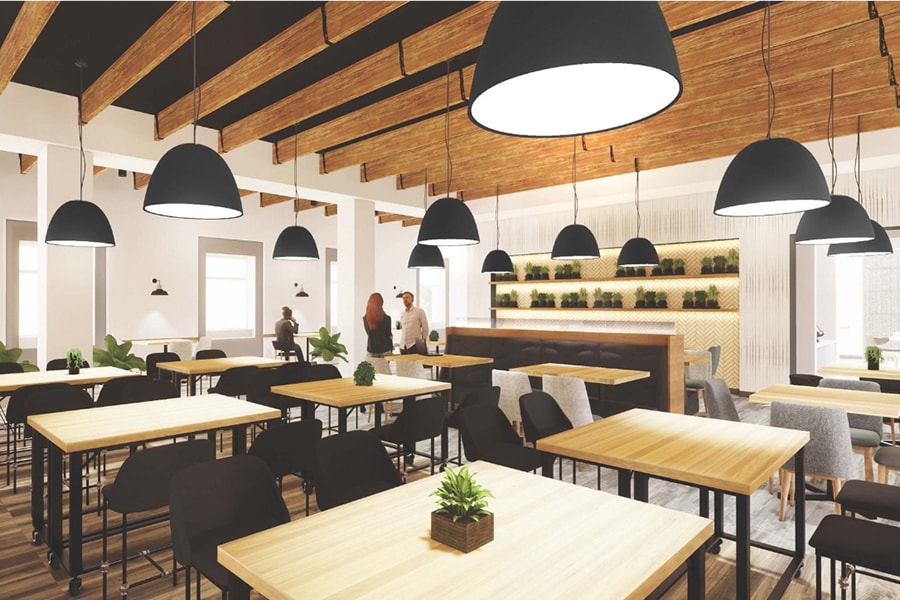 The Schatz Dining Room in the Cohon University Center will be closing this summer for renovations that will improve its appearance and allow for enhanced services and expanded menu options. Schatz will close May 16 and re-open this fall. 
Schatz is a central dining location that is open to all members of the CMU community for breakfast and dinner. It is open to faculty, staff and graduate students for lunch Monday through Friday. This service model will remain the same when Schatz re-opens in the fall.
Dining Services welcomes your questions and suggestions as it updates Schatz Dining Room to better serve the campus community. You can review the proposed plans for the renovation and complete the Schatz renovation survey online. Comments may be emailed to dining@andrew.cmu.edu.
CMU Works To Promote Sexual Assault Awareness Year-Round
April was Sexual Assault Awareness Month, but at Carnegie Mellon staff and faculty work throughout the year to end sexual assault. According to a Washington Post-Kaiser Family Foundation poll conducted in 2015, one in five women said they were sexually assaulted in college. According to the Journal of Interpersonal Violence, the prevalence in the LGBTQ community is reported to be higher.
Carnegie Mellon President Farnam Jahanian recognizes the prevalence of sexual assault in higher education is a disturbing reality that must be confronted.
"In order for our students to take advantage of our world-class education, we need to provide a safe, respectful and inclusive environment so that everyone feels comfortable," Jahanian said. "Each year we offer training and awareness campaigns. Our message is clear. We will not tolerate sexual violence, partner violence, or sexual harassment."
Carnegie Mellon participates in a number of initiatives aimed to make the university a safe environment by lowering the rate of sexual assault and providing resources for victims. Learn more.
University Libraries Now Accepting Nominations for Excellence Awards
The University Libraries Excellence Awards Committee is accepting nominations from the CMU community through May 24. The annual Excellence Awards recognize library employees for exceptional performance in five categories: citizenship, customer satisfaction, innovation, outreach and productivity. Taking the time to nominate a person or team is one of the best ways to recognize superior performance and to thank the individuals or teams whose work you value most. Nominations for Excellence Awards may be submitted by any member of the CMU community, helping to ensure that those who most deserve special recognition are publicly acknowledged. Nominate a University Libraries employee or team. 
CMU, Pretoria Create Partnership for Human Rights Accountability
Carnegie Mellon's Center for Human Rights Science (CHRS) and the Centre for Human Rights at the University of Pretoria in South Africa have established a strategic partnership to pursue joint projects and academic activities that will foster human rights accountability through the use of technology.
The cross-continental relationship will allow for a robust exchange of ideas, solutions and approaches that will help the human rights community better prepare to tackle the challenges presented by rapid changes in technology. The partnership will initially focus on artificial intelligence, machine learning and data analysis, but will evolve as needs and opportunities emerge.

"Up to this point, conversations about the human rights impact of computing technologies have largely been exclusionary," Aronson said. "There is a robust community of computer scientists and human rights practitioners in Africa that do not have the same resources as their peers in North America or Europe and are generally not invited to participate in shaping products, policies and norms. This is an opportunity to amplify voices that aren't being heard in the big meetings in London, New York or San Francisco. We want these conversations to expand to places like Accra, Dakar, Nairobi and Pretoria."
Call for Staff Artists: Submit a Piece for the Staff Art Exhibit
Are you a staff member who creates art during your spare time? If so, this is your chance to share it with the CMU community.
The CMU Community Picnic will feature a small exhibition of two-dimensional art in Kirr Commons on May 22 from 11:30 a.m. to 1:30 p.m. To submit a piece for the exhibition, please click here and follow the instructions. The deadline for submissions is May 7.
If you have any questions, please contact jbattell@andrew.cmu.edu.
Accounts Payable Automation Project Aims To Create Processing Efficiencies
The Finance Division's Accounts Payable (AP) Department processes all non-payroll payments on behalf of the university for vendors, faculty, staff and students.  Following an assessment of AP processes, the Finance Division initiated the AP Enterprise Content Management (ECM) Automation project to identify automation opportunities and tools to reduce manual efforts and improve processing time and accuracy.
The first phase of automations were implemented on Monday, April 29, for non-employee expense reports (NEERs), payment documents and supplier setup forms. These automations include auto-creating approved NEERs in Oracle, utilizing electronic workflows and making invoice images available in Oracle. They are expected to generate efficiencies, establish consistent processes, and create transparency for non-employee expense reimbursements and non-payroll payments to vendors, faculty, staff and students. 
Additional information is available on the Finance Division news page.  Interested individuals can also register for the AP ECM automation project webinar from 9:30 – 11 a.m., May 7. 
Questions about process automations can be directed to ap-help@andrew.cmu.edu.