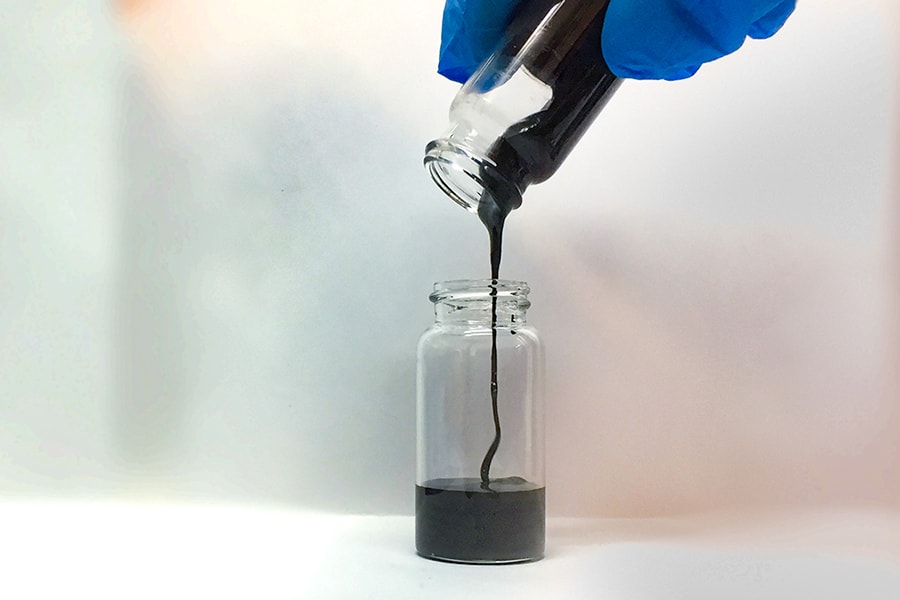 June 26, 2019
News Briefs
Scientists Develop New Paradigm in Battery Design
Researchers from the Mellon College of Science and College of Engineering have developed a semiliquid lithium metal-based anode that represents a new paradigm in battery design. Lithium batteries made using this new electrode type could have a higher capacity and be much safer than typical lithium metal-based batteries that use lithium foil as an anode.
"Incorporating a metallic lithium anode into lithium-ion batteries has the theoretical potential to create a battery with much more capacity than a battery with a graphite anode," said Krzysztof Matyjaszewski, the J.C. Warner University Professor of Natural Sciences in the Department of Chemistry. "But, the most important thing we need to do is make sure that the battery we create is safe."
The researchers believe their method could have far-reaching impacts. For example, it could be used to create high capacity batteries for electric vehicles and specialized batteries for use in wearable devices that require flexible batteries. They also believe their methods could be extended beyond lithium to other rechargeable battery systems, including sodium metal batteries and potassium metal batteries and might be able to be used in grid-scale energy storage.
CMU-Alert Changes Coming July 1; Verify Your Contact Information
CMU-Alert, Carnegie Mellon's emergency notification system, is transitioning to a new service provider, which will no longer require subscribers to opt-in.
As of July 1, faculty and staff will automatically receive CMU-Alert messages to their email, office phone and personal phone numbers listed in Workday. Students will continue to automatically receive CMU-Alert messages to their email and personal phone numbers listed in the Student Information Online (SIO) system.
In preparation for the transition, students are asked to make sure their contact information is accurate in the SIO system. Faculty and staff are asked to make sure their contact information is accurate in Workday by using this guide. Please note that faculty and staff wishing to receive text alerts must identify their cellphone number as a mobile device in the drop-down menu.
While discouraged, faculty and staff will have the ability to opt-out of receiving emergency alerts to their mobile and/or other personal phone numbers by following this guide: Unsubscribe from CMU-Alert in Workday Quick Guide [pdf]. Students will continue to have the ability to opt-out via the SIO's "Edit CMU-Alert Emergency Notifications" link.
CMU-Alert email messages will come from cmu-alert@andrew.cmu.edu. CMU-Alert voice notifications will come from 412-268-2578 (ALRT). Please add this information as a contact on your mobile device to avoid confusion and concerns with spam communications. 
If you have any questions regarding this information, please contact cmu-alert@andrew.cmu.edu. Thank you for your attention and for ensuring that your contact information in the SIO system or Workday is accurate.  
Taxable Wage Information Change in Workday
Effective July 1, 2019, Carnegie Mellon employees will be able to view all of their taxable wage information on their pay slips in Workday.
Prior to the pay statements starting in July, state and local taxable wages did not show on the pay statements. This made it difficult for employees to verify that the correct state and local taxes were being calculated and to confirm that the year-to-date taxable wages on their final pay statements corresponded with the taxable wages on their W-2s at year end.
This recent enhancement, delivered by Workday, will allow employees to review all of their taxable earnings that are populated on their W-2's at year end.
Visit My Workday Toolkit for guidance on viewing your pay documents. For questions, please contact the CMUWorks Service Center at cmu-works@andrew.cmu.edu.
Online Atlas of Aquatic Insects To Aid Water-Quality Monitoring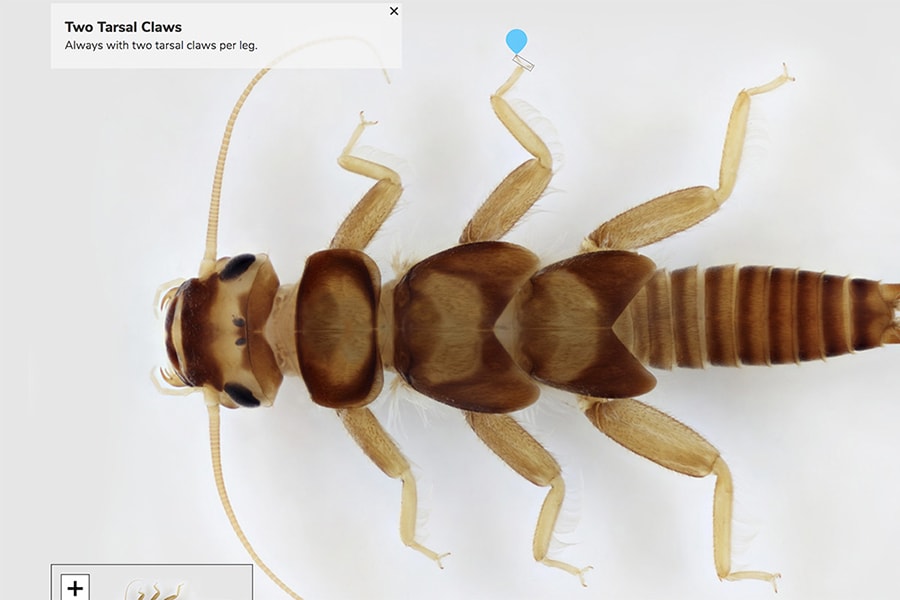 A new online field guide to aquatic insects in the eastern United States, macroinvertebrates.org, promises to be an important tool for monitoring water quality, enabling even novices to correctly identify freshwater insects inhabiting rivers, lakes and streams.

Carnegie Mellon, the Carnegie Museum of Natural History, the Stroud Water Research Center, the University of Pittsburgh, Clemson University and a set of volunteer biomonitoring organizations led development of the new visual atlas and digital field guide. It features highly detailed images of 150 common aquatic bugs, such as mayflies, dragonflies and beetles, along with a few mussels, clams and snails of interest.
Marti Louw, director of the Learning Media Design Center in CMU's Human-Computer Interaction Institute, led the three-year effort, sponsored by the National Science Foundation.
"One key goal is to make the task of accurately identifying aquatic insects easier for citizen scientists, which in turn will allow more people to engage and participate in water quality monitoring and stewardship of freshwater resources," Louw said. The number and types of insects living in waterways and bodies of water and how that diversity changes over time are vital indicators of watershed health, she noted.
Nominate Your Deserving Colleagues for the Andy Awards
Nominations for the Andy Awards, the university's staff recognition program, are now being accepted. Take the time to nominate your colleagues whose outstanding work is deserving of this special recognition. All nomination materials must be submitted by July 8.
For more information on the awards program, including category descriptions and criteria, and how to nominate, visit the Andy Awards website at https://www.cmu.edu/andyawards/.
Questions? Send email to AndyAwards@andrew.cmu.edu. 
EH&S To Conduct Building Evacuation Drills
To practice fire safety awareness and preparedness, the Environmental Health & Safety Department will conduct evacuation drills in more than 35 academic and administrative buildings this summer.
During the 15-20 minute drills, which begin Tuesday, June 25, please follow these directions when the alarm sounds:
Follow the directions of your floor marshal and proceed to the nearest exit.
Floor marshals should notify the nearest emergency official when everyone is accounted for, or if anyone is missing.
Remain with your group until the all-clear is given to return to the building.
Do not leave campus until the exercise has been completed.
Evacuation drills will be conducted between 9 a.m. and 12 p.m. and will follow the schedule below.
Thursday, June 27
Porter/Baker Halls
Scaife Hall
Roberts Hall
College of Fine Arts
Margaret Morrison Carnegie Hall
Skibo Gym
Hunt Library
Monday, July 1
Gates/Hillman Center
Newell-Simon Hall
Purnell Center for the Artrs/Miller Gallery
Cyert Hall
Cohon University Center
Bramer House
Alumni House
Wednesday, July 10
Information Networking Institute
Software Engineering Institute
UTDC Building
Whitfield Hall
4721 Fifth Ave.
GATF Building
Friday, July 12
Integrated Innovation Institute
205 S. Craig St.
300 S. Craig St.
311 S. Craig St.
407 S. Craig St.
417 S. Craig St.
Tuesday, July 16 (* please note new date)
6555 Penn Ave.
National Robotics Engineering Center
Pittsburgh Technology Center
Questions? Contact Thomas Plietz, fire safety manager, at tplietz@andrew.cmu.edu.