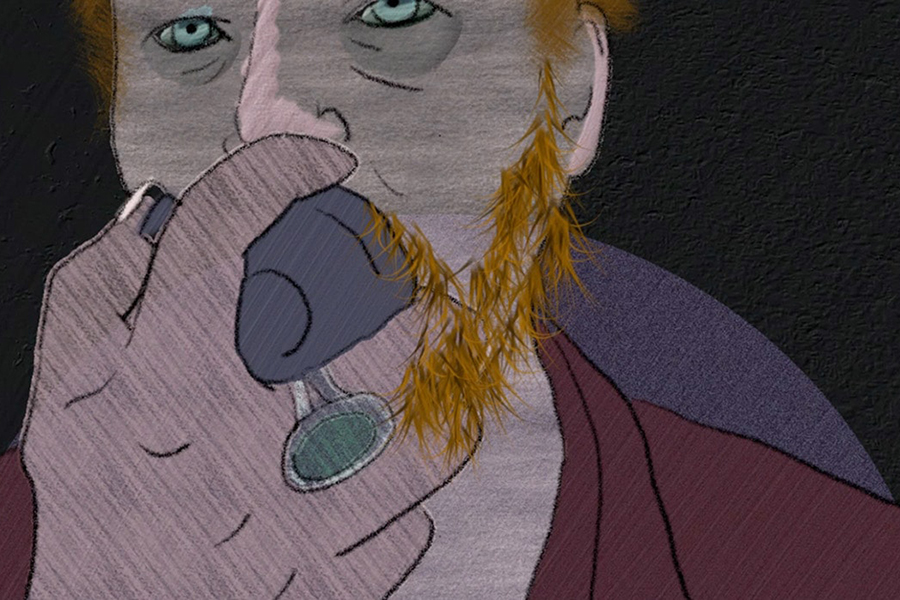 January 23, 2019
Personal Mention

Geoff Marslett's film, "The Phantom 52," has been selected for the "Animated Short Films" category at the 2019 Sundance Film Festival, Jan. 24-Feb. 3 in Park City, Utah. Marslett is an associate professor of film and television in the School of Drama. "The Phantom 52" tells the story of a lonely truck driver calling out into the abyss on his CB radio. It was one of only four, American-made films included in this year's animated shorts category. Marslett is an award-winning film director, writer, producer, animator and actor. His career started with the short film "Monkey vs. Robot," which screened at dozens of festivals worldwide before being distributed though "Spike and Mike's Classic Festival of Animation," Sundance television and PBS. He went on to direct two successful narrative feature films including "MARS," which premiered at SXSW and was distributed by SONY and Netflix, and "Loves Her Gun," which was called "the most soothing examination of fear you are ever likely to see" by The New York Times. Find out more. 

Sue-mei Wu, teaching professor of Chinese Studies, has been appointed executive director of the national Chinese Language Teachers Association (CLTA) through 2023. The CLTA is the premier international organization for Chinese language teaching and learning. Wu, who has earned a strong international reputation as a leader in chinese studies, plans to bring the CLTA's headquarters to CMU. As executive director, she will oversee the daily operations of the CLTA and represent the association in working with government entities and other academic organizations. Her new role will enable her to have a greater impact on the field of Chinese teaching and learning. Wu also is director of the master's degree program in Second Language Acquisition in the Modern Languages Department. Find out more. 


Chemistry professors Terry Collins and Ryan Sullivan spoke with Alan Russell on his podcast, "Innovation Unleashed," about their work with CMU's Institute for Green Science. On the episode, "Saving the World's Water from our Own Destruction," Collins and Sullivan talk about their pioneering work using chemistry and technology to revolutionize how water is purified and how to make clean water more easily accessible for everyone. Collins is the Teresa Heinz Professor in Green Chemistry and director of the Institute for Green Science. Sullivan is an associate professor of chemistry and mechanical engineering, and associate director of the Institute for Green Science.  Listen to the podcast.

Leman Akoglu, an assistant professor of information systems at the Heinz College, will be a presenter at the National Academy of Engineering's meeting Feb. 7 in Irvine, California. Akoglu will give a presentation on "Anomaly Mining: Detection and Beyond." In her talk, she will address detecting anomalous events and "hotspots" in critical infrastructure and false information in online media. Akoglu says detecting anomalies or "hotspots" is one of the key unsupervised learning tasks in artificial intelligence, with numerous applications in fields such as cybersecurity, finance, surveillance and public health. Akoglu, who joined Heinz College in 2016,  holds a courtesy appointment in the School of Computer Science's Machine Learning Department. She earned her Ph.D. from CMU's Computer Science Department in 2012.