January 18, 2019
"The Phantom 52" Among Animated Shorts at Sundance
By Erin Keane Scott ekscott(through)andrew.cmu.edu
Media Inquiries
Geoff Marslett's film, "The Phantom 52," has been selected for the "Animated Short Films" category at the 2019 Sundance Film Festival, which takes place Jan. 24-Feb.3 in Park City, Utah. Marslett is an associate professor of film and television in Carnegie Mellon University's School of Drama.
"It feels a bit like buying a lotto ticket, but you hope," said Marslett of his sixth attempt at submitting a film. "It was a big deal to get in, it meant a lot."
"The Phantom 52" tells the story of a lonely truck driver calling out into the abyss on his CB radio. The piece includes imagery of a whale that has been heard in the ocean, calling out at a frequency of 52hz, a frequency no other whales can hear. It was one of only four, American-made films included in this year's animated shorts category.
"I wrote the script and I really liked it," Marslett said. "I reached out to agents and script readers to try to reach a bigger audience. At the time no one would help me get this made, so I put it on the backburner and came back to it in 2015."
In 2015, a producer interested in purchasing several of Marslett's shorts saw the draft animation for "The Phantom 52." He really wanted to make the film and helped bring acclaimed actor Tom Skerritt on to do the voice of the lonely trucker.
"[Skerritt] brought the character to life and the whole movie was reborn to me," Marslett said. "So I scrambled to the very last minute to finish the piece in time for submission. I already loved the script and Tom added more magic. I fell in love with the whole project."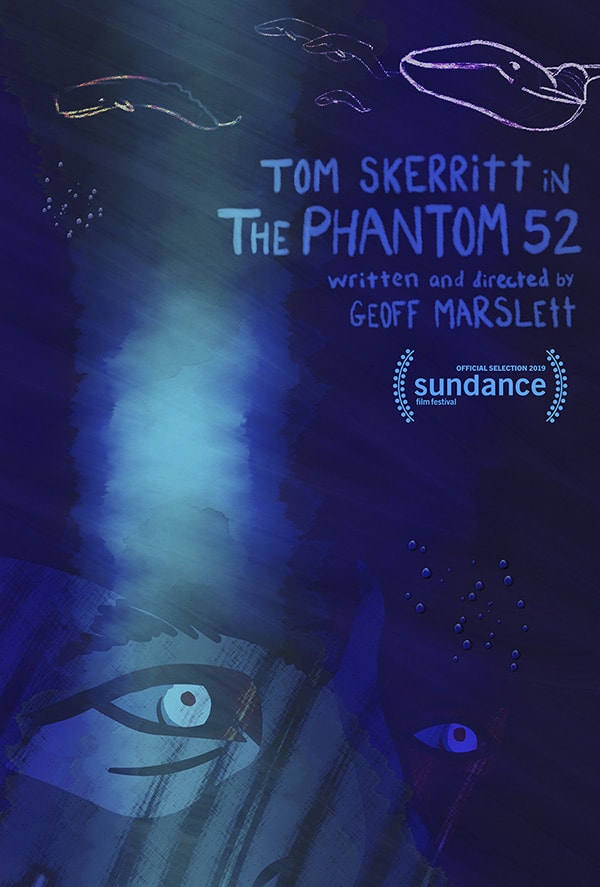 While entrance into Sundance won't necessarily change an artist like Marslett's career overnight, the brand recognition helps. Premiering in Park City gives the festival run of a short animated film a longer lifespan and acts as a sort of virtual advocate. The likelihood that "The Phantom 52" will show at 70 to 100 film festivals internationally is much higher now with a Sundance pedigree.
Marslett also knows that this opportunity makes him a better professor.
"By going to Sundance, by continuing to make films, and by doing the same hustle that [the students] want to do, all of the knowledge I bring to the classroom is current and demonstrates a way into an exciting career."
Carnegie Mellon has had a long history with the Sundance Film Festival. For more than a decade, students in the Master of Entertainment Industry Management, a joint program with Heinz College of Information Systems and Public Policy and the College of Fine Arts, attend the festival. And alumni and faculty have appeared in films or served as producers behind the scenes.