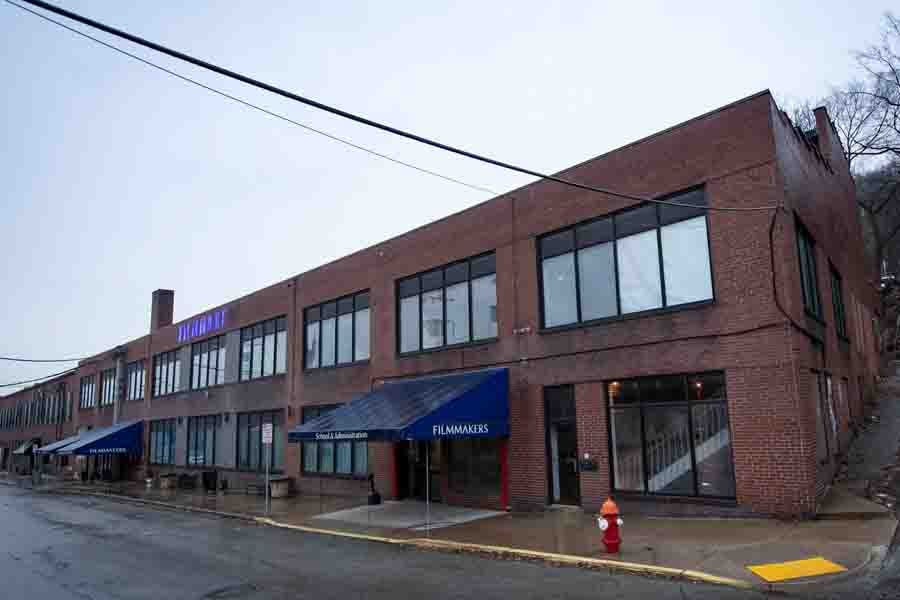 January 09, 2019
News Briefs
CMU Acquires Property from Pittsburgh Filmmakers/Center for the Arts
Carnegie Mellon has purchased 477 Melwood Avenue in Oakland, a property previously owned by Pittsburgh Filmmakers/Pittsburgh Center for the Arts (PF/PCA). The property was the former home of Pittsburgh Filmmakers, which recently moved to PF/PCA's iconic Fifth Avenue campus, where all operations have been combined.
Carnegie Mellon has no immediate plans to renovate the property, but has outlined plans for its College of Fine Arts to use the facility for collaborative, digital media initiatives. Dan Martin, dean of the College of Fine Arts, said the Melwood facility provides the college with the space to consider expansion of these efforts.
"Carnegie Mellon University will now have an opportunity to explore more intense collaboration among the arts, technology and sciences. We plan to expand and enrich our media research, education and practice," Martin said.
Auld Lang Syne Goes Underground
Each year, CMU rings in the New Year with a rendition of "Auld Lang Syne." This year, faculty and students involved with Exploded Ensemble and Activated Anamorphs from the College of Fine Arts, School of Computer Science, the BXA Intercollege Degree Programs and Integrative Design, Arts and Technology (IDeATe) Network brought School of Music graduate student Jacob Randall Holmes' arrangement to life. The performance was filmed during the "SubSurface: Site-Specific Sight & Sound" festival, hundreds of feet below the surface in a limestone mine in Brady's Bend, Armstrong County.  Read more about the festival.

Fischhoff Says Effective Science Communication Begins with Collaboration
Carnegie Mellon's Baruch Fischhoff says the key to communicating scientific research is simple: Collaborate.
"Communicating science effectively can require an unnatural act: collaboration among experts from professional communities with different norms and practices," wrote Fischhoff in his paper "Evaluating science communication," published in the Proceedings of the National Academy of Sciences. "Those experts include scientists who know the subject matter and scientists who know how people communicate. They include practitioners who know how to create trusted two-way communication channels and practitioners who know how to send and receive content through them. They also include professionals who straddle these worlds, such as public health officials managing pandemics and climate scientists defending their work."
Fischhoff, the Howard Heinz University Professor in the Department of Engineering and Public Policy and the interim director of CMU's Institute for Politics and Strategy, offers an approach to facilitating communication by combining two strategies for addressing complex problems: bounded rationality, typically employed by the scientists; and satisficing, typically employed by practitioners.
McHenry's Group Putting More Power Into Small Motors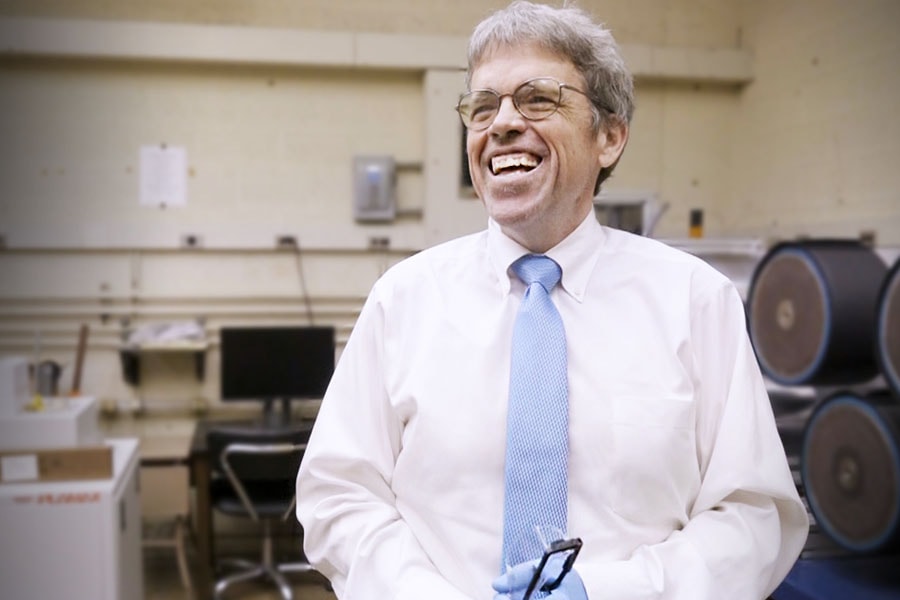 Materials Science and Engineering Professor Michael McHenry says the power of a motor depends on its speed.
Researchers in CMU's Department of Materials Science and Engineering are studying soft magnetic materials to make hard changes to motors. Through synthesizing metal amorphous nanocomposite materials (MANCs), their goal is to make smaller motors that deliver comparable power.
"The power of a motor depends on its speed," MSE Professor Michael McHenry said. "When you rotate a motor at high speeds, the magnetic material switches at a higher frequency. Most magnetic steels, which is what most motors are made of, lose power at higher frequencies because they heat up."
Current motors are typically made from silicon steels. MANCs provide an alternative to silicon steels and, because of their high resistivity (how strongly they oppose an electrical current), they don't heat up as much and can therefore spin at much higher speeds.
Register for University Libraries' Spring Workshops
The University Libraries' Spring 2019 Workshops are now open for registration. Workshops are available at no charge and are open to Carnegie Mellon faculty, staff and students. Seating is limited and registration is required. All workshops are held in the Den at Sorrells Library, located on the fourth floor of Wean Hall. Interested participants can view descriptions and register online for over 20 workshops, including Oral History 101, Introduction to Tableau, and Introduction to 3D Printing at http://library.cmu.edu/workshops.
Swartz Center Seeks Teams for Spring I-Corps Program
Looking to jumpstart your business idea? The Swartz Center for Entrepreneurship is recruiting teams for its spring 2019 NSF Innovation Corps (I-Corps) customer discovery training program. Teams are open to CMU faculty, staff, students and recent alumni and can be reimbursed up to $2,500 for eligible expenses to assist researchers in commercializing their technology. Further details on the program and eligibility can be found online. There have been 125 teams in the program since fall 2014 and they have received more than $31 million in additional funding for their ideas. The application deadline for teams is Jan. 28 at https://bit.ly/2S7t0Wu.
Applications Open for CMWA Barbara Smith Mentoring Program
Applications are now being accepted for Carnegie Mellon Women's Association's Barbara Smith Mentoring Program, which matches mentors with women who are seeking advice regarding professional aspirations, including career advancement, educational opportunities and job related issues. You can apply to be a mentor or mentee.
Applications are being accepted online through Jan. 18, 2019. See the program website for more information.