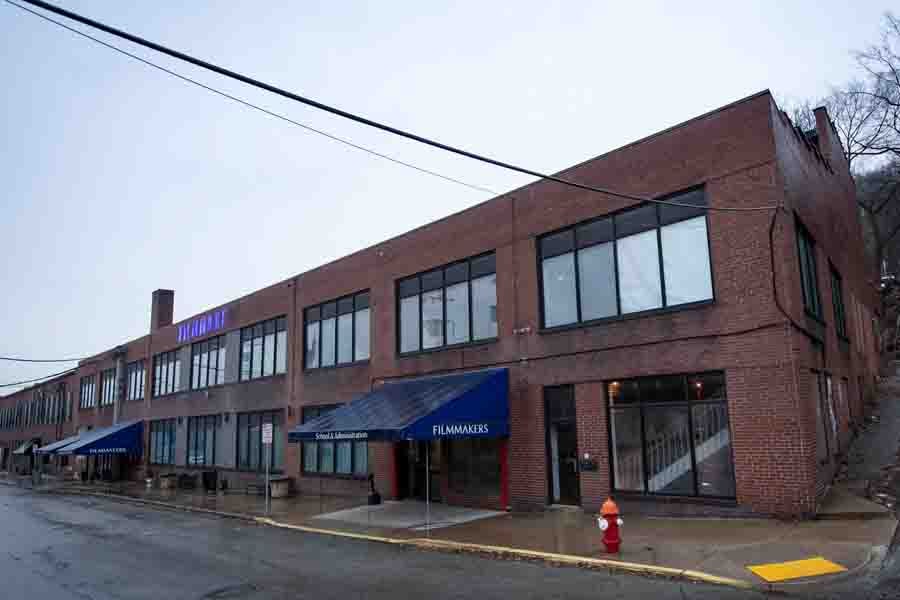 December 21, 2018
Carnegie Mellon Acquires Oakland Property from Pittsburgh Filmmakers/Pittsburgh Center for the Arts
Carnegie Mellon University has purchased 477 Melwood Avenue in Oakland, a property previously owned by Pittsburgh Filmmakers/Pittsburgh Center for the Arts (PF/PCA). The property was the former home of Pittsburgh Filmmakers, which recently moved to PF/PCA's iconic Fifth Avenue campus, where all operations have been combined.
Carnegie Mellon has no immediate plans to renovate the property, but has outlined plans for its College of Fine Arts to use the facility for collaborative, digital media initiatives. Dan Martin, dean of the College of Fine Arts, said the Melwood facility provides the college with the space to consider expansion of these efforts.
"Carnegie Mellon University will now have an opportunity to explore more intense collaboration among the arts, technology and sciences. We plan to expand and enrich our media research, education and practice," Martin said. "When you have the synergies inherent in creative, clever and inquisitive people working together, you are creating a natural hub for cultivating current, emerging and imagined digital media and performance — for the 21st century and beyond."
"While the move out of Melwood was, in many ways, bittersweet, the consolidation of our operations has created a tremendous opportunity to reimagine our film and photography offerings, truly integrate our organization and explore new collaborations as we continue to serve artists and art enthusiasts," said Dorinda Sankey, PF/PCA's chief administrative officer. "As we look ahead to an exciting future for Filmmakers and, indeed, all of PF/PCA, we are delighted that, through CMU's purchase, the property will continue to serve as an educational and arts-oriented destination."