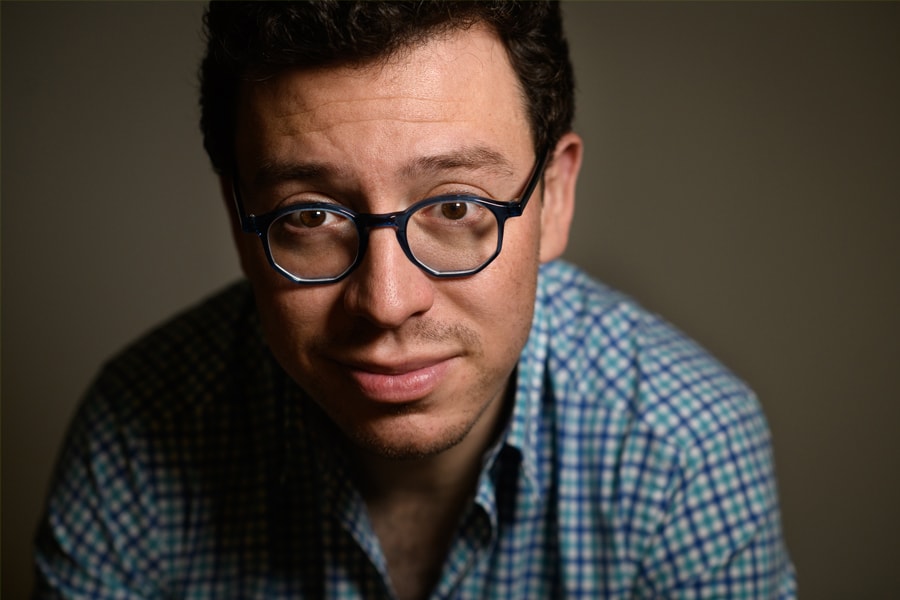 September 19, 2018
Personal Mention
School of Computer Science alumnus Luis von Ahn, a consulting professor in the Computer Science Department and co-founder of the popular language-learning platform Duolingo, has won the prestigious 2018 Lemelson-MIT Prize — a $500,000 award that honors mid-career inventors. The prize recognizes von Ahn for his groundbreaking inventions, including Duolingo, Games With a Purpose and reCAPTCHAs, as well as his commitment to youth mentorship and to improving our world through technological invention. As a CMU graduate student mentored by Manuel and Lenore Blum, he pioneered the idea of "human computation," a concept better known today as crowdsourcing, and invented computer-based games that accomplished tasks, such as describing online photos so they could be searchable. He also was one of several CSD researchers to develop CAPTCHAs, tests designed to discern human web users from bots. After earning his Ph.D. in computer science in 2005 and joining the CSD faculty in 2006, von Ahn sold the image-labeling game to Google. Later, he also sold Google reCAPTCHAs — an innovation that both provides web security and digitizes old books and periodicals. FInd out more.

Andre Platzer, associate professor of computer science, is the author of a new textbook, titled "Logical Foundations of Cyber-Physical Systems" (Springer Publishing). The book lays out the logical framework for describing the behavior of cyber-physical systems – complex computer-controlled devices such as aircraft collision avoidance systems and robotic surgery devices – and how to guarantee they will interact properly and safely with the physical world.
University Libraries has named A.M. Salaz associate dean of research and academic services, and Brian Mathews associate dean for innovation, preservation and access. Salaz and Mathews will assume their new roles Dec. 1.
Salaz, currently a senior librarian at Carnegie Mellon in Qatar, will oversee and provide strategic direction for the Libraries' team of 20 liaison librarians and information specialists, all of whom are members of the faculty. She also will continue to advance her own scholarship and publishing, which focuses on adult learning, digital reading, transnational higher education and information literacy. Salaz founded the Digital Information Behavior Lab at CMU-Q and is a past-chair of the board of directors of the Information Literacy Network of the Gulf Cooperation Council. She serves as a contributing analyst for the Academic Reading Format International Study (ARFIS) based out of UCLA.
Mathews, who comes to CMU from Virginia Tech where he is associate dean for learning and outreach, will supervise and provide strategic direction for 16 faculty and staff in the departments of Scholarly Communications and Publishing, Data Management, Digital Scholarship, Digital Humanities, Digitization and Archives & Unique Collections. This vital role brings together diverse departments that preserve unique materials, provide access to research, and innovate new methods for scholarship and information discovery. At Virginia Tech, he integrated library resources and services into new general education requirements, guided campus-wide initiatives for digital literacy, and managed over $6 million in library renovations. He participates in the Association for Research Libraries Leadership Fellows Program and is the author of "Encoding Space: Shaping Learning Environments that Unlock Human Potential." He formerly wrote a blog for the "Chronicle of Higher Education" called "The Ubiquitous Librarian."